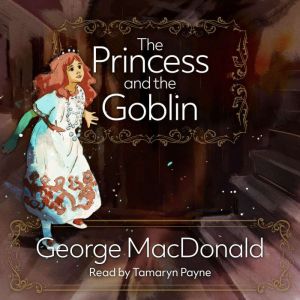 List: $19.95

| Sale: $13.97
The Princess and the Goblin
Format: Digital Audiobook Download
---
Synopsis
A classic children's fantasy tale and a major inspiration for The Lord of the Rings, this story chronicles the endeavors, struggles, and triumphs of the beautiful, brave, and kind Princess Irene. Written originally as a serial, this charming adventure never has a dull moment. From magic and secrets to mazes and monsters, Princess Irene and her companions must stay focused, stay true, and stay alert to the forces that seek to do them, and her kingdom, harm.  

This series, published by ONE audiobooks, seeks to produce Classic Christian titles read by well known and loved audiobook narrators. ONE takes great care to cast these titles with readers who will provide an unmatched listening experience for these important works.

Tamaryn Payne brings his passion to every performance and is considered to be one of the top audiobook narrators in the industry.