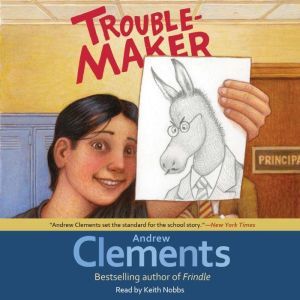 Synopsis
A reading & activity guide for Troublemaker by Andrew Clements ABOUT THE BOOK Clayton Hensley has been getting into trouble since he started elementary school. From running in the halls to drawing an unflattering cartoon of the principal, he's always been pretty proud of his pranks. Then his big brother, Mitch, returns home from a stint in jail with a new attitude and wants Clay to change his ways too. But Clay's rambunctious friends don't understand. Resisting the urge to act up when somebody bugs him is not as easy as he thought it would be. And a few weeks of good behavior may not be enough for the people Clay tricked and ridiculed to stop thinking of him as a troublemaker. Clements tells a thought-provoking and important story about rules, reputations, and the possibility to change course for the better. DISCUSSION TOPICS 1. List at least three things you think you know about Clay after reading only the first page of Troublemaker. What is your opinion of Clay at the end of Chapter 1? 2. Who is Mrs. Ormin? How does she help readers understand Clay's story? How does Clay feel about Mr. Dash, Mr. Kelling, and Mrs. Ormin? Is he angry at them? Why do you think Clay behaves the way he does in the early chapters of the book? 3. What do you think Clay expected would happen after Mr. Dash and his classmates see the donkey picture? What events resulting from the inappropriate drawing surprise Clay? 4. If you were the school principal, would you have dealt with Clay's disrespectful cartoon in the same way as Mr. Kelling? What message would you have wanted to get across to Clay? Explain your answer. 5. When we first meet Clay's brother, Mitch, he has just been released from jail. Why was he there? How have Clay, his mom, his dad, and Mitch himself reacted to this experience? 6. Is the Mitch who came home from jail the person Clay was expecting? How does Mitch respond when Clay shows him the donkey portrait? 7. Why does Mitch want Clay to start behaving better? Why does he ask Clay to trust him? Why does Clay decide to do so? How do you decide whether or not to trust a person? 8. List at least three things that Mitch makes Clay change about his appearance. Why might this help Clay make the more important change—to his attitude? Do the clothes and hairstyles of your classmates affect the way you think about them? 9. On his first day at school with his new look, what opportunities for trouble does Clay resist? How does Clay's friend Hank react to the new Clay? How do Clay's other classmates and teachers react? 10. Why does Clay have so many suspects to consider when he wonders who defaced his self-portrait? What does this say about Clay? Why does Clay stay home on Halloween night? 11. How does his family react when the police come looking for Clay? Why is the trust Clay put in Mitch important now? How else does trust play a role at this moment in the story? 12. What does Clay realize about his father's attitude toward himself and his big brother? Is Clay surprised by his realization? Why or why not? 13. Do you think Mr. Kelling was right to suspect Clay of painting his door? Would you have suspected Clay? Was Clay right to go to Mr. Kelling's house the next day? How does Clay look back on past Halloweens now? 14. Compare Clay's drawing of the donkey-face principal to Hank's destruction of Clay's self-portrait. How are these actions similar? What do you think Clay comes to understand about each of them? Do you think Clay and Hank will remain friends? Explain your answer. 15. How is the transcript of first-grader Clay's visit to the principal's office different from the transcript of his last sixth-grade visit? What do you think the future holds for Clay? ACTIVITIES & RESEARCH 1. Imagine you are another student in Mr. Dash's art class, along with Clay. Write a two to three paragraph journal entry describing the day Clay drew the donkey-principal picture and how you felt about it. Consider noting how you imagine Mr. Kelling will feel when he sees the picture and/or what you think of Clay. 2. In the character of Clay a week before the story begins, write a one-page letter to your brother Mitch in jail. How are you feeling? What do you want to do with Mitch when he returns home? What do you want him to know? 3. Get a copy of your school's student handbook or rules of conduct. Find out what type of punishment you think Clay would have received if he had been a student at your school when he drew the donkey cartoon. With friends or classmates, discuss what you feel would have been the most appropriate discipline for Clay. 4. Cut pictures of kids and teenagers from old magazines and newspapers. Holding up one picture at a time, ask classmates to describe the kind of students or friends they imagine each person would be, based on their clothing and hairstyles. Discuss your results. Do most people make the same decisions about the pictures they see? What clothes, hairstyles, colors, or accessories tend to cause people to make assumptions about an individual? Is it right to make these assumptions? Write a dress code for your school based on this discussion. 5. When Clay changes his behavior, his goals change too. He begins to take drawing more seriously. On a sheet of paper, write down your goal or goals for the school year. Goals can be related to schoolwork, sports, other activities, your family, or your community. Below your goal(s), write down what attitudes and actions might help you achieve these goals. If desired, discuss your goals with a parent, teacher, or other adult who might have some suggestions to help you reach them. 6. With a friend or classmate, role-play a conversation between Clay and Hank in which the truth about the defaced self-portrait is revealed, or a conversation between Clay's mother and father in which they discuss whether or not to believe Clay is innocent of the Halloween graffiti incident. Then, discuss with friends or classmates whether you think there is a "right" and a "wrong" person in either one of these scenarios. 7. Clay is a talented artist who, at the end of the story, discovers that drawing can be even more rewarding than pulling pranks. Go to the library or online to find careers that would be good for someone with Clay's talents, such as animator and graphic designer. Make a list of at least ten jobs to recommend to Clay. 8. In the character of Clay, write a paragraph describing how and why you decided to include the donkey mask in your prize-winning self-portrait. 9. Use colored pencils to make your own self-portrait. Include your face as well as at least one other object or image that shows something special about your goals or your attitude.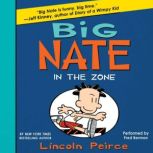 Big Nate: In the Zone
by
Lincoln Peirce
The sixth Big Nate book in the New York Times bestselling series by Lincoln Peirce! Perfect for fans of the hilarious Diary of Wimpy Kid series. A laugh-out-loud must-read illustrated novel starring the one and only cartooning genius, kin...
Narrator: Fred Berman
Published: 03/11/2014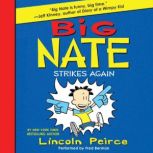 Big Nate Strikes Again
by
Lincoln Peirce
"Big Nate is funny, big time" —Jeff Kinney, author of Diary of a Wimpy KidFor fans of Jeff Kinney and Raina Telgemeier, here comes the second novel in the New York Times bestselling Big Nate series. BIG NATE will surpass all ot...
Narrator: Fred Berman
Published: 10/19/2010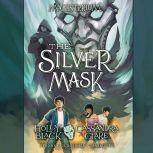 The Silver Mask
by
Holly Black
Power over death is the ultimate power.   A generation ago, Constantine Madden came close to achieving what no magician had ever achieved: the ability to bring back the dead. He didn't succeed . . . but he did find a way to keep himself a...
Narrator: Paul Boehmer
Published: 08/29/2017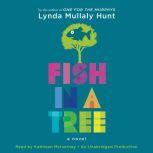 Fish in a Tree
by
Lynda Mullaly Hunt
The author of the beloved One for the Murphys gives listeners an emotionally-charged, uplifting novel that will speak to anyone who's ever thought there was something wrong with them because they didn't fit in. "Everybody is s...
Narrator: Kathleen McInerney
Published: 02/05/2015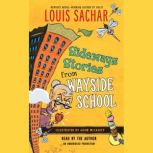 Sideways Stories from Wayside School
by
Louis Sachar
Is your school just a little too…NORMAL?   Maybe you should go to Wayside School. You'll meet Bebe, the fastest draw in art class; John, who only reads upside down; and Sammy, the new kid—he's a real rat. Come on! Hurry...
Narrator: Louis Sachar
Published: 09/09/2008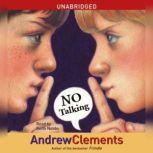 No Talking
by
Andrew Clements
"You have the right to remain silent." However... The fifth-grade girls and the fifth-grade boys at Laketon Elementary don't get along very well. But the real problem is that these kids are loud and disorderly. That's why the principal uses her re...
Narrator: Keith Nobbs
Published: 06/26/2007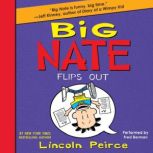 Big Nate Flips Out
by
Lincoln Peirce
Big Nate is flipping out!Everyone knows N-A-T-E does not equal N-E-A-T! And when Nate's sloppiness gets out of hand, Francis is in serious trouble. Can Nate clean up his act, or will he flip out first?
Narrator: Fred Berman
Published: 07/09/2013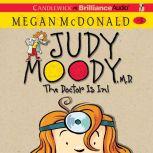 Judy Moody, M.D. (Book #5): The Doctor Is In!
by
Megan McDonald
She took her own temperature. With the fancy thermometer that beeped. It was not normal. It was not 98.6. Judy's temperature was 188.8! Judy's temperature was 00.0! Judy's temperature was beep-beep-beep-beep-beep. She, Judy Moody, had the temperatur...
Narrator: Barbara Rosenblat
Published: 01/16/2012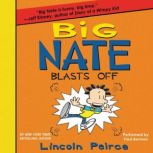 Big Nate Blasts Off
by
Lincoln Peirce
For fans of the hilarious Diary of a Wimpy Kid series, here comes the eighth novel in the New York Times bestselling series Big Nate.BIG NATE IS BLASTING OFF!Nate has a crush on Ruby. But after his scrap with Randy Betancourt makes headlines in the...
Narrator: Fred Berman
Published: 02/16/2016

{"id":"128726","ean":"9781442304550","abr":"Unabridged","title":"Troublemaker","subtitle":"","author":"Andrew Clements","rating_average":"4","narrator":"Keith Nobbs","ubr_id":"128726","abr_id":"0","ubr_price":"11.95","abr_price":"0.00","ubr_memprice":"7.17","abr_memprice":"0.00","ubr_narrator":"Keith Nobbs","abr_narrator":"","ubr_length":"Unabridged: 3 hr 30 min","abr_length":"Abridged: "}