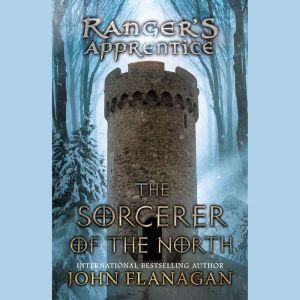 List: $27.50

| Sale: $19.80
The Sorcerer of the North


Book Five

Format: Digital Audiobook Download
---
Synopsis
The international bestselling series with over 5 million copies sold in the U.S. alone!

Several years have passed since the apprentice and his master, Will and Halt, first met, and Will is finally a full-fledged Ranger with his own fief to look after. The fief seems sleepy—boring, even—until Lord Syron, master of a castle far in the north, is struck down by a mysterious illness. Joined by his friend Alyss, Will is suddenly thrown headfirst into an extraordinary adventure, investigating fears of sorcery and trying to determine who is loyal to Lord Syron. As Will battles growing hysteria, traitors, and most of all, time, Alyss is taken hostage, and Will is forced to make a desperate choice between his mission and his friend.

Perfect for fans of J.R.R. Tolkien's Lord of the Rings, T.H. White's The Sword in the Stone, Christopher Paolini's Eragon series, and George R. R. Martin's Game of Thrones/A Song of Ice and Fire series.