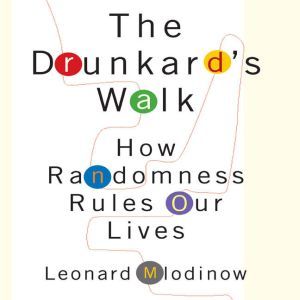 Synopsis
In this irreverent and illuminating audiobook, acclaimed writer and scientist Leonard Mlodinow shows us how randomness, chance, and probability reveal a tremendous amount about our daily lives, and how we misunderstand the significance of everything from a casual conversation to a major financial setback. As a result, successes and failures in life are often attributed to clear and obvious causes, when in actuality they are more profoundly influenced by chance. The rise and fall of your favorite movie star or the most reviled CEO-in fact, all our destinies-reflects chance as much as planning and innate abilities. Even Roger Maris, who beat Babe Ruth's single season home run record, was in all likelihood not great, but just lucky. How could it have happened that a wine was given five out of five stars by one journal and called the worst wine of the decade by another? Wine ratings, school grades, political polls, and many other things in daily life are less reliable than we believe. By showing us the true nature of chance and revealing the psychological illusions that cause us to misjudge the world around us, Mlodinow gives fresh insight into what is really meaningful and how we can make decisions based on a deeper truth. From the classroom to the courtroom, from financial markets to supermarkets, from the doctor's office to the Oval Office, Mlodinow's insights will intrigue, awe, and inspire. Offering listeners not only a tour of randomness, chance and probability but also a new way of looking at the world, this original, unexpected journey reminds us that much in our lives is about as predictable as the steps of a stumbling man afresh from a night at a bar.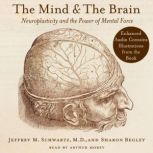 The Mind and the Brain
by
Jeffrey M. Schwartz
A groundbreaking work of science that confirms, for the first time, the independent existence of the mind–and demonstrates the possibilities for human control over the workings of the brain. Conventional science has long held the position tha...
Narrator: Arthur Morey
Published: 11/15/2011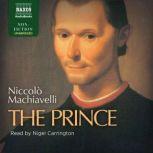 The Prince
by
Niccolo Machiavelli
The Prince (1532) is a treatise that systematically charts the best strategies for successful governing. It unapologetically places realism above idealism, showing would-be kings how to get what they want while appearing to be generous and honourabl...
Narrator: Nigel Carrington
Published: 08/01/2011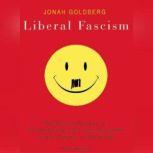 Liberal Fascism
by
Jonah Goldberg
"Fascists," "Brownshirts," "jackbooted stormtroopers"—such are the insults typically hurled at conservatives by their liberal opponents. Calling someone a fascist is the fastest way to shut them up, defining their views as beyond the political...
Narrator: Johnny Heller
Published: 04/14/2008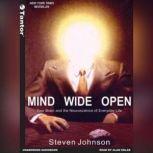 Mind Wide Open
by
Steven Johnson
BRILLIANTLY EXPLORING TODAY'S CUTTING-EDGE BRAIN RESEARCH, MIND WIDE OPEN IS AN UNPRECEDENTED JOURNEY INTO THE ESSENCE OF HUMAN PERSONALITY, ALLOWING READERS TO UNDERSTAND THEMSELVES AND THE PEOPLE IN THEIR LIVES AS NEVER BEFORE. Using a mix of exp...
Narrator: Alan Sklar
Published: 08/01/2004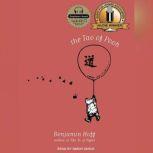 The Tao of Pooh
by
Benjamin Hoff
Winnie-the-Pooh has a certain Way about him, a way of doing things that has made him the world's most beloved bear. In The Tao of Pooh, Benjamin Hoff shows that Pooh's Way is amazingly consistent with the principles of living envisioned by the Chine...
Narrator: Simon Vance
Published: 01/23/2012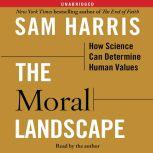 The Moral Landscape
by
Sam Harris
In this highly anticipated new book, the bestselling author of The End of Faith and Letter to a Christian Nation call for an end to religion's monopoly on morality and human values. The End of Faith ignited a worldwide debate about the val...
Narrator: Sam Harris
Published: 10/05/2010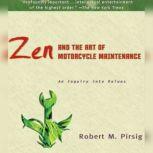 Zen and the Art of Motorcycle Maintenance
by
Robert M. Pirsig
This lyrical, evocative, thought-provoking journal of a man's quest for truth -- and for himself -- has touched and changed an entire generation. At its heart, the story is all too simple: a man and his son take a lengthy motorcycle trip through Ame...
Narrator: Michael Kramer
Published: 03/01/2003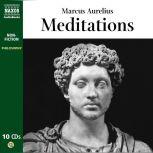 Meditations
by
Marcus Aurelius
One of the most significant books ever written by a head of State, the Meditations are a collection of philosophical thoughts by the Emperor Marcus Aurelius (121–180 ce). Covering issues such as duty, forgiveness, brotherhood, strength in adve...
Narrator: Duncan Steen
Published: 04/26/2010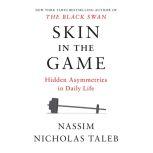 Skin in the Game
by
Nassim Nicholas Taleb
#1 NEW YORK TIMES BESTSELLER • A bold new work from the author of The Black Swan that challenges many of our long-held beliefs about risk and reward, politics and religion, finance and personal responsibility In his most provocat...
Narrator: Joe Ochman
Published: 02/27/2018

{"id":"2277465","ean":"9781596592537","abr":"Unabridged","title":"The Drunkard's Walk: How Randomness Rules Our Lives","subtitle":"How Randomness Rules Our Lives","author":"Leonard Mlodinow","rating_average":"3.5","narrator":"Sean Pratt","ubr_id":"2277465","abr_id":"0","ubr_price":"24.98","abr_price":"0.00","ubr_memprice":"14.99","abr_memprice":"0.00","ubr_narrator":"Sean Pratt","abr_narrator":"","ubr_length":"Unabridged: 9 hr 0 min","abr_length":"Abridged: "}