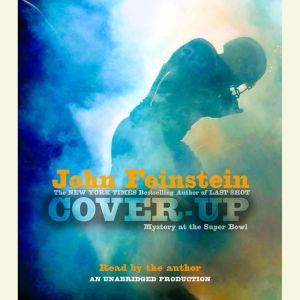 List: $15.00

| Sale: $10.80
Cover-up: Mystery at the Super Bowl
Format: Digital Audiobook Download
---
Synopsis
New York Times bestselling sportswriter John Feinstein tackles doping in the NFL in this exciting football mystery.
 
The Super Bowl. America's biggest sports spectacle. Over 95 million fans will be watching, but teen sports reporters Stevie and Susan Carol know that what they'll be watching is a lie. They know that the entire offensive line of the California Dreams have failed their doping tests. They know the owner is trying to cover up the results. The only thing they don't know is how to prove it.
 
John Feinstein has been praised as "the best writer of sports books in America today" (The Boston Globe), and he proves it again in this fast-paced novel.
 



From the Hardcover edition.