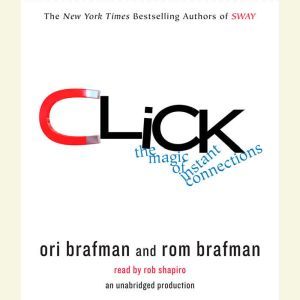 Synopsis
You know the feeling. You meet someone new—at a party or at work—and you just hit it off. There is an instant sense of camaraderie.
 
In a word, you "click."
 
From the bestselling authors of Sway, Click is a fascinating psychological investigation of the forces behind what makes us click with certain people, or become fully immersed in whatever activity or situation we're involved in.  
 
From two co-workers who fall head over heels for each other while out to dinner and are married a month later (and fifteen years later remain just as in love), to a team of scientists who changed the world with the magic of their invention, these kinds of peak experiences, when our senses are completely focused on the moment, are something that individuals—and companies—strive to achieve. After all, when you're in the "zone," you're happier and more productive. Why is it that we click in certain situations and with certain people, but not with others? Can this kind of magical connection be consciously encouraged?  Is there a way to create such peak experiences, whether on a date or in your job? 
 
According to Ori and Rom Brafman, there is. 
 
In a powerful, story-driven narrative that weaves together cutting-edge research in psychology and sociology, the Brafmans explore what it means to "click": the common factors present when our brain and senses are fully engaged. They identify five "accelerators" that increase the likelihood of these kinds of magic connections in our work and relationships.
  
From actors vying for a role on a popular TV series to police officers negotiating with hostage takers, we learn how one can foster an environment where we can click with another person and shape our thinking, behavior, and emotions.
 
A fascinating journey into how we engage with the world around us, Click will transform our thinking about those moments when we are in the zone and everything seems to fall into place.
 
Acclaim for Sway:

"A provocative new book about the psychological forces that lead us to disregard facts or logic and behave in surprisingly irrational ways." –New York Times
 
"A unique and compulsively readable look at unseen behavioral trends." –Fortune

"A breathtaking book that will challenge your every thought, Sway hovers above the intersection of Blink and Freakonomics."--Tom Rath, coauthor of the New York Times #1 bestseller How Full Is Your Bucket?

"[An] engaging journey through the workings—and failings—of the mind…Their stories of senselessness…are as fascinating as the lessons we learn from them." –Fast Company

"Count me swayed--but in this instance by the pull of entirely rational forces. Ori and Rom Brafman have done a terrific job of illuminating deep-seated tendencies that skew our behavior in ways that can range from silly to deadly. We'd be fools not to learn what they have to teach us."--Robert B. Cialdini, author of New York Times bestseller Influence

"If you think you know how you think, you'd better think again! Take this insightful, delightful trip to the sweet spot where economics, psychology, and sociology converge, and you'll discover how our all-too-human minds actually work."--Alan M. Webber, founding editor of Fast Company


From the Hardcover edition.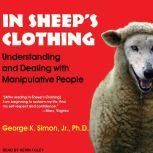 In Sheep's Clothing
by
Jr. Simon
Dr. George K. Simon knows how people push your buttons: your children—especially teens—are experts at it, as is your mate. A coworker may quietly undermine your efforts while professing to be helpful, or your boss may prey on your weakne...
Narrator: Kevin Foley
Published: 07/25/2011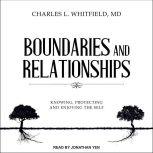 Boundaries and Relationships
by
MD Whitfield
More than personal boundaries, this book is really about relationships—healthy and unhealthy ones. Here bestselling author and psychotherapist Charles Whitfield blends theories and dynamics from several disciplines into practical knowledge and...
Narrator: Jonathan Yen
Published: 01/30/2018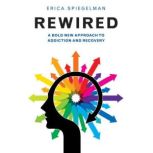 Rewired
by
Erica Spiegelman
A REVOLUTIONARY NEW APPROACH TO ADDICTION RECOVERY FROM AN ADDICTION EXPERT   Rewired is a new, breakthrough approach to fighting addiction and self-damaging behavior by acknowledging our personal power to bring ourselves back from the brink...
Narrator: Susanna Burney
Published: 04/25/2017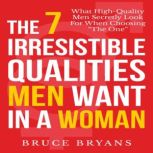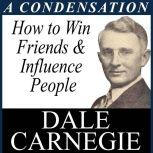 How to Win Friends & Influence - A Condensation from the Book
by
Dale Carnegie
From an era when 'self-help' books had genuine depth, Dale Carnegie's How to Win Friends and Influence People has influenced the world. No book in the self-help category matters more than this one. Learning to relate to people in the ways Carnegie ...
Narrator: Jason McCoy
Published: 07/22/2019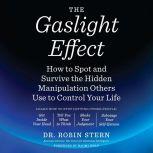 The Gaslight Effect
by
Dr. Robin Stern
Are You Being Gaslighted?Check for these telltale signs: 1. You constantly second-guess yourself.2. You wonder, "Am I being too sensitive?" a dozen times a day.3. You wonder frequently if you are a "good enough" girlfriend/wi...
Narrator: Nan Mcnamara
Published: 01/09/2018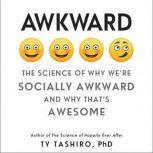 Awkward
by
Ty Tashiro
In the vein of Quiet and The Geeks Shall Inherit the Earth comes this illuminating look at what it means to be awkward—and how the same traits that make us socially anxious and cause embarrassing faux pas also provide the seeds for extraordin...
Narrator: George Newbern
Published: 04/25/2017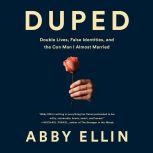 Duped
by
Abby Ellin
Abby Ellin was shocked to learn that her fiancé was leading a secret life. But as she soon discovered, the world is full of people who aren't what they seem.From Abby Ellin's first date with the Commander, she was caught u...
Narrator: Therese Plummer
Published: 01/15/2019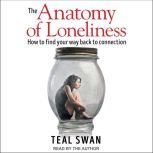 The Anatomy of Loneliness
by
Teal Swan
Following in the footsteps of the success of The Completion Process, bestselling author and modern spiritual leader Teal Swan offers an in-depth exploration and understanding of loneliness. Drawing on her extraordinary healing technique, the Connect...
Narrator: Teal Swan
Published: 01/30/2019

{"id":"317855","ean":"9780307735102","abr":"Unabridged","title":"Click: The Forces Behind How We Fully Engage with People, Work, and Everything We Do","subtitle":"The Forces Behind How We Fully Engage with People, Work, and Everything We Do","author":"Ori Brafman","rating_average":"0","narrator":"Rob Shapiro","ubr_id":"317855","abr_id":"0","ubr_price":"15.00","abr_price":"0.00","ubr_memprice":"9.75","abr_memprice":"0.00","ubr_narrator":"Rob Shapiro","abr_narrator":"","ubr_length":"Unabridged: 4 hr 40 min","abr_length":"Abridged: "}