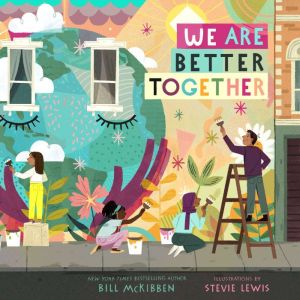 List: $1.99

| Sale: $1.40
We Are Better Together
Format: Digital Audiobook Download
---
Synopsis
This program is fully sound-designed.

From environmentalist and bestselling author Bill McKibben comes a hopeful, inspiring audiobook celebrating the power of human cooperation and the beauty of life on Earth, beautifully enhanced by original sound design.

When we work together, we humans can do incredible things.

We share the responsibility to address climate change and our changing planet. It is critical that we act collectively to protect our beautiful, fragile world.

Celebrating the amazing things people can do, it's an inspiring message of hope.

A Macmillan Audio production from Henry Holt and Company.