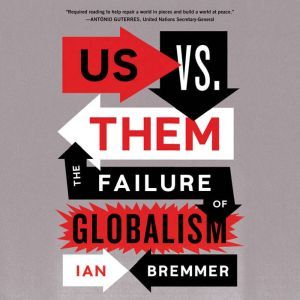 Details
Us vs. Them: The Failure of Globalism
Author: Ian Bremmer
Narrator: Willis Sparks
Unabridged: 5 hr 8 min
Format: Digital Audiobook
Publisher: Penguin Audio
Published: 04/24/2018
Synopsis
New York Times bestseller

"A cogent analysis of the concurrent Trump/Brexit phenomena and a dire warning about what lies ahead...a lucid, provocative book." --Kirkus Reviews

Those who championed globalization once promised a world of winners, one in which free trade would lift all the world's boats, and extremes of left and right would give way to universally embraced liberal values. The past few years have shattered this fantasy, as those who've paid the price for globalism's gains have turned to populist and nationalist politicians to express fury at the political, media, and corporate elites they blame for their losses.

The United States elected an anti-immigration, protectionist president who promised to "put America first" and turned a cold eye on alliances and treaties. Across Europe, anti-establishment political parties made gains not seen in decades. The United Kingdom voted to leave the European Union.

And as Ian Bremmer shows in this eye-opening book, populism is still spreading. Globalism creates plenty of both winners and losers, and those who've missed out want to set things right. They've seen their futures made obsolete. They hear new voices and see new faces all about them. They feel their cultures shift. They don't trust what they read. They've begun to understand the world as a battle for the future that pits "us" vs. "them."

Bremmer points to the next wave of global populism, one that hits emerging nations before they have fully emerged. As in Europe and America, citizens want security and prosperity, and they're becoming increasingly frustrated with governments that aren't capable of providing them. To protect themselves, many government will build walls, both digital and physical. For instance...
  *  In Brazil and other fast-developing countries, civilians riot when higher expectations for better government aren't being met--the downside of their own success in lifting millions from poverty.
  *  In Mexico, South Africa, Turkey, Indonesia, Egypt and other emerging states, frustration with government is on the rise and political battle lines are being drawn.
  *  In China, where awareness of inequality is on the rise, the state is building a system to use the data that citizens generate to contain future demand for change
  *  In India, the tools now used to provide essential services for people who've never had them can one day be used to tighten the ruling party's grip on power.

When human beings feel threatened, we identify the danger and look for allies. We use the enemy, real or imagined, to rally friends to our side. This book is about the ways in which people will define these threats as fights for survival. It's about the walls governments will build to protect insiders from outsiders and the state from its people.

And it's about what we can do about it.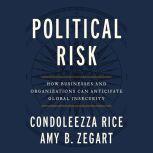 Political Risk
by
Condoleezza Rice
From New York Times bestselling author and former U.S. secretary of state Condoleezza Rice and Stanford University professor Amy B. Zegart comes an examination of the rapidly evolving state of political risk, and how to navigate it.The world is cha...
Narrator: Grace Angela Henry
Published: 05/01/2018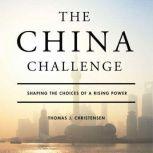 The China Challenge
by
Thomas J. Christensen
Articulating a balanced strategic approach along with perceptive historical analysis, Thomas J. Christensen describes how we might shape China's choices in the coming decades so that it contributes to the international system from which in benefits ...
Narrator: Alan Sklar
Published: 06/08/2015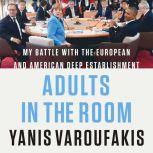 Adults in the Room
by
Yanis Varoufakis
"Leighton Pugh narrates this work as if it were an unsolved mystery...In a voice of nuanced emotion, Pugh creates muted characters to paint a vivid picture of what the author was up against as he tried to save his country." — AudioFile Magazin...
Narrator: Leighton Pugh
Published: 10/03/2017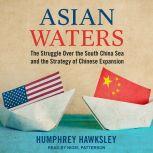 Asian Waters
by
Humphrey Hawksley
In the sphere of future global politics, no region will be as hotly contested as the Asia-Pacific, where great power interests collide amid the mistrust of unresolved conflicts and disputed territory. This is where authoritarian China is trying to r...
Narrator: Nigel Patterson
Published: 07/10/2018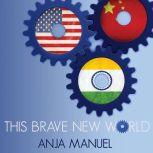 This Brave New World
by
Anja Manuel
In the next decade and a half, China and India will become two of the world's indispensable powers—whether they rise peacefully or not. During that time, Asia will surpass the combined strength of North America and Europe in economic might, po...
Narrator: Elizabeth Wiley
Published: 09/06/2016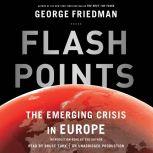 Flashpoints
by
George Friedman
A major new book by New York Times bestselling author and geopolitical forecaster George Friedman (The Next 100 Years), with a bold thesis about coming events in Europe. This provocative work examines "flashpoints," unique...
Narrator: Bruce Turk
Published: 01/27/2015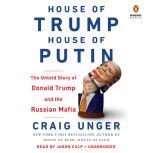 House of Trump, House of Putin
by
Craig Unger
THE NEW YORK TIMES BESTSELLER"The story Unger weaves with those earlier accounts and his original reporting is fresh, illuminating and more alarming than the intelligence channel described in the Steele dossier."—The Washingto...
Narrator: Jason Culp
Published: 08/14/2018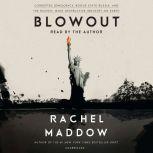 Blowout
by
Rachel Maddow
Big Oil and Gas Versus Democracy—Winner Take All  In 2010, the words "earthquake swarm" entered the lexicon in Oklahoma. That same year, a trove of Michael Jackson memorabilia—including his iconic crystal-encrusted white...
Narrator: Rachel Maddow
Published: 10/01/2019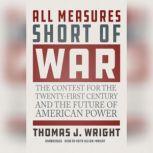 All Measures Short of War
by
Thomas J. Wright
The two decades after the Cold War saw unprecedented cooperation between the major powers as the world converged on a model of liberal international order. Now, great power competition is back, and the liberal order is in jeopardy. Russia and China...
Narrator: Keith Sellon-Wright
Published: 05/23/2017

{"id":"2147640","ean":"9780525532507","abr":"Unabridged","title":"Us vs. Them: The Failure of Globalism","subtitle":"The Failure of Globalism","author":"Ian Bremmer","rating_average":"4.2","narrator":"Willis Sparks","ubr_id":"2147640","abr_id":"0","ubr_price":"15.00","abr_price":"0.00","ubr_memprice":"9.75","abr_memprice":"0.00","ubr_narrator":"Willis Sparks","abr_narrator":"","ubr_length":"Unabridged: 8 hr","abr_length":"Abridged: "}