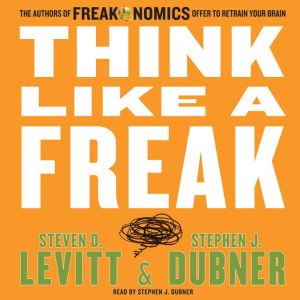 Details
Think Like a Freak: The Authors of Freakonomics Offer to Retrain Your Brain
Author: Steven D. Levitt
Narrator: Stephen J. Dubner
Unabridged: 7 hr 5 min
Format: Digital Audiobook
Publisher: Harper Audio
Published: 05/12/2014
Synopsis
The New York Times bestselling Freakonomics changed the way we see the world, exposing the hidden side of just about everything. Then came SuperFreakonomics, a documentary film, an award-winning podcast, and more.Now, with Think Like a Freak, Steven D. Levitt and Stephen J. Dubner have written their most revolutionary book yet. With their trademark blend of captivating storytelling and unconventional analysis, they take us inside their thought process and teach us all to think a bit more productively, more creatively, more rationally—to think, that is, like a Freak.Levitt and Dubner offer a blueprint for an entirely new way to solve problems, whether your interest lies in minor lifehacks or major global reforms. As always, no topic is off-limits. They range from business to philanthropy to sports to politics, all with the goal of retraining your brain. Along the way, you'll learn the secrets of a Japanese hot-dog-eating champion, the reason an Australian doctor swallowed a batch of dangerous bacteria, and why Nigerian e-mail scammers make a point of saying they're from Nigeria.Some of the steps toward thinking like a Freak: First, put away your moral compass—because it's hard to see a problem clearly if you've already decided what to do about it. Learn to say "I don't know"—for until you can admit what you don't yet know, it's virtually impossible to learn what you need to. Think like a child—because you'll come up with better ideas and ask better questions. Take a master class in incentives—because for better or worse, incentives rule our world. Learn to persuade people who don't want to be persuaded—because being right is rarely enough to carry the day. Learn to appreciate the upside of quitting—because you can't solve tomorrow's problem if you aren't willing to abandon today's dud.Levitt and Dubner plainly see the world like no one else. Now you can too. Never before have such iconoclastic thinkers been so revealing—and so much fun to read.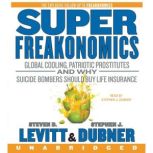 SuperFreakonomics
by
Steven D. Levitt
Freakonomics lived on the New York Times bestseller list for an astonishing two years. Now authors Steven D. Levitt and Stephen J. Dubner return with more iconoclastic insights and observations in SuperFreakonomics—the long awaited follow-up ...
Narrator: Stephen J. Dubner
Published: 10/20/2009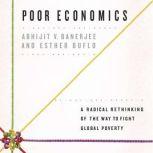 Poor Economics
by
Abhijit V. Banerjee
Billions of government dollars, and thousands of charitable organizations and NGOs, are dedicated to helping the world's poor. But much of their work is based on assumptions that are untested generalizations at best, harmful misperceptions at ...
Narrator: Brian Holsopple
Published: 01/03/2012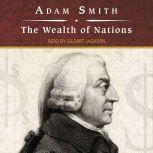 The Wealth of Nations
by
Adam Smith
The foundation for all modern economic thought and political economy, The Wealth of Nations is the magnum opus of Scottish economist Adam Smith, who introduces the world to the very idea of economics and capitalism in the modern sense of the words. ...
Narrator: Gildart Jackson
Published: 12/24/2010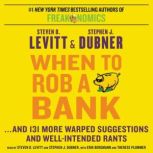 When to Rob a Bank
by
Steven D. Levitt
When Freakonomics was initially published, the authors started a blog—and they've kept it up. The writing is more casual, more personal, even more outlandish than in their books. Now, to celebrate the 10th anniversary of the l...
Narrator: Therese Plummer
Published: 05/05/2015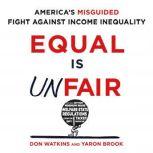 Equal is Unfair
by
Don Watkins
We've all heard that the American Dream is vanishing, and that the cause is rising income inequality. The rich are getting richer by rigging the system in their favor, leaving the rest of us to struggle just to keep our heads above water. To s...
Narrator: Jeff Cummings
Published: 03/29/2016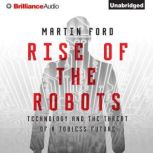 Rise of the Robots
by
Martin Ford
In a world of self-driving cars and big data, smart algorithms and Siri, we know that artificial intelligence is getting smarter every day. Though all these nifty devices and programs might make our lives easier, they're also well on their way to ma...
Narrator: Jeff Cummings
Published: 04/28/2015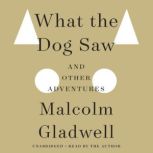 What the Dog Saw
by
Malcolm Gladwell
Over the past decade, Malcolm Gladwell has become the most gifted and influential journalist in America. In The New Yorker, his writings are such must-reads that the magazine charges advertisers significantly more money for ads that run within his ...
Narrator: Malcolm Gladwell
Published: 10/20/2009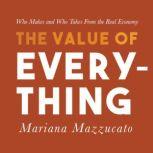 The Value of Everything
by
Mariana Mazzucato
A work of tremendous ambition, academic rigor, and originality, The Value of Everything argues that American companies have for too long been valued according to the amount of wealth they capture for themselves rather than for the value they create ...
Narrator: Randye Kaye
Published: 09/11/2018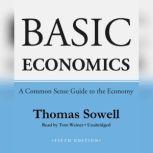 Basic Economics, Fifth Edition
by
Thomas Sowell
In this fifth edition of Basic Economics, Thomas Sowell revises and updates his popular book on commonsense economics, bringing the world into clearer focus through a basic understanding of the fundamental economic principles and how they explain ou...
Narrator: Tom Weiner
Published: 12/02/2014

{"id":"454648","ean":"9780062218384","abr":"Unabridged","title":"Think Like a Freak: The Authors of Freakonomics Offer to Retrain Your Brain","subtitle":"The Authors of Freakonomics Offer to Retrain Your Brain","author":"Steven D. Levitt","rating_average":"4.5","narrator":"Stephen J. Dubner","ubr_id":"454648","abr_id":"0","ubr_price":"23.99","abr_price":"0.00","ubr_memprice":"14.39","abr_memprice":"0.00","ubr_narrator":"Stephen J. Dubner","abr_narrator":"","ubr_length":"Unabridged: 6 hr 40 min","abr_length":"Abridged: "}