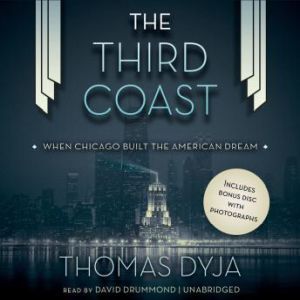 Details
The Third Coast: When Chicago Built the American Dream
Author: Thomas Dyja
Narrator: David Drummond
Unabridged: 17 hr 46 min
Format: Digital Audiobook
Publisher: Blackstone Audiobooks
Published: 04/18/2013
Genre: History - United States - State & Local - Midwest (ia, Il, In, Ks, Mi, Mn, Mo, Nd, Ne, Oh, Sd, Wi)
Synopsis
A cultural history of Chicago at midcentury, with its incredible mix of architects, politicians, musicians, writers, entrepreneurs, and actors who helped shape modern America Though today it can seem as if all American culture comes out of New York and Los Angeles, much of what defined the nation as it grew into a superpower was produced in Chicago. Before air travel overtook trains, nearly every coast-to-coast journey included a stop there, and this flow of people and commodities made it Americas central clearinghouse, laboratory, and factory. Between the end of World War II and 1960, Mies van der Rohes glass and steel architecture became the face of corporate America, Ray Krocs McDonalds changed how people eat, Hugh Hefner unveiledPlayboy, and the Chess brothers supercharged rock and roll with Chuck Berry. At the University of Chicago, the atom was split and Western civilization was packaged into the Great Books. Yet even as Chicago led the way in creating mass-market culture, its artists pushed back in their own distinct voices. In literature, it was the outlaw novels of Nelson Algren (then carrying on a passionate affair with Simone de Beauvoir), the poems of Gwendolyn Brooks, and Studs Terkels oral histories. In music, it was the gospel of Mahalia Jackson, the urban blues of Muddy Waters and Howlin Wolf, and the trippy avant-garde jazz of Sun Ra. In performance, it was the intimacy ofKukla, Fran and Ollie, theChicago Schoolof television, and the improvisational comedy troupe Second City whose famous alumni are now everywhere in American entertainment. Despite this diversity, racial divisions informed virtually every aspect of life in Chicago. The chaosboth constructive and destructiveof this period was set into motion by the second migration north of African Americans during World War II. As whites either fled to the suburbs or violently opposed integration, urban planners tried to design away blight with projects that marred a generation of American cities. The election of Mayor Richard J. Daley in 1955 launched a frenzy of new building that came at a terrible costmonolithic housing projects for the black community and a new kind of self-satisfied provincialism that sped up the end of Chicagos role as Americas meeting place. In luminous prose, Chicago native Thomas Dyja re-creates the story of the city in its postwar prime and explains its profound impact on modern America.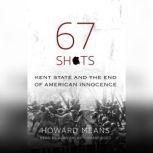 67 Shots
by
Howard Means
At midday on May 4, 1970, after three days of protests, several thousand students and the Ohio National Guard faced off at opposite ends of the grassy campus commons at Kent State University. At noon, the Guard moved out. Twenty-four minutes later, ...
Narrator: Alan Sklar
Published: 08/16/2016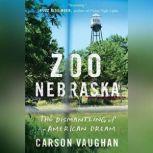 Zoo Nebraska
by
Carson Vaughan
A moving true story of American struggle.Royal, Nebraska, population eighty-one—where the church, high school, and post office each stand abandoned, monuments to a Great Plains town that never flourished. But for nearly twenty years, they had ...
Narrator: Patrick Lawlor
Published: 04/01/2019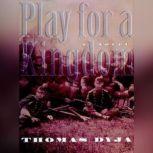 Play for a Kingdom
by
Thomas Dyja
May, 1864. In a moment of quiet during the endgame between Grant and Lee, a Union and a Confederate company meet, not entirely by accident. The Union soldiers are a motley company of Irish, English, and German stock, all ragged and worn from the Bat...
Narrator: Ian Esmo
Published: 08/24/2009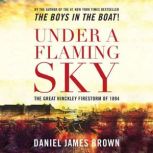 Under a Flaming Sky
by
Daniel James Brown
On September 1, 1894 two forest fires converged on the town of Hinckley, Minnesota, trapping over 2,000 people. Daniel J. Brown recounts the events surrounding the fire in the first and only book on to chronicle the dramatic story that unfolded. Whe...
Narrator: Mark Bramhall
Published: 05/10/2016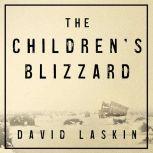 The Children's Blizzard
by
David Laskin
January 12, 1888, began as an unseasonably warm morning across Nebraska, the Dakotas, and Minnesota, the weather so mild that children walked to school without coats and gloves. But that afternoon, without warning, the atmosphere suddenly, violently...
Narrator: Paul Woodson
Published: 05/10/2016

Great American Outpost
by
Maya Rao
A surreal, lyrical work of narrative nonfiction that portrays how the largest domestic oil discovery in half a century transformed a forgotten corner of the American West into a crucible of breakneck capitalism.As North Dakota became the nation's s...
Narrator: Ellen Archer
Published: 04/24/2018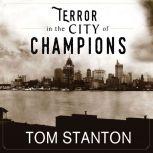 Terror in the City of Champions
by
Tom Stanton
Detroit, mid-1930s: In a city abuzz over its unrivaled sports success, gun-loving baseball fan Dayton Dean became ensnared in the nefarious and deadly Black Legion. The secretive, Klan-like group was executing a wicked plan of terror, murdering enem...
Narrator: Johnny Heller
Published: 12/06/2016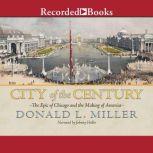 City of the Century
by
Donald L. Miller
The epic of Chicago is the story of the emergence of modern America. Here, witness Chicago's growth from a desolate fur-trading post in the 1830s to one of the world's most explosively alive cities by 1900. Donald Miller's powerful narrative embrac...
Narrator: Johnny Heller
Published: 11/21/2014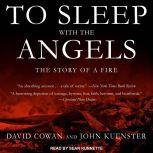 To Sleep with the Angels
by
David Cowan
If burying a child has a special poignancy, the tragedy at a Catholic elementary school in Chicago almost fifty years ago was an extraordinary moment of grief. One of the deadliest fires in American history, it took the lives of ninety-two children ...
Narrator: Sean Runnette
Published: 03/14/2017

{"id":"219373","ean":"9781470843496","abr":"Unabridged","title":"The Third Coast: When Chicago Built the American Dream","subtitle":"When Chicago Built the American Dream","author":"Thomas Dyja","rating_average":"0","narrator":"David Drummond","ubr_id":"219373","abr_id":"0","ubr_price":"22.95","abr_price":"0.00","ubr_memprice":"14.92","abr_memprice":"0.00","ubr_narrator":"David Drummond","abr_narrator":"","ubr_length":"Unabridged: 15 hr 40 min","abr_length":"Abridged: "}