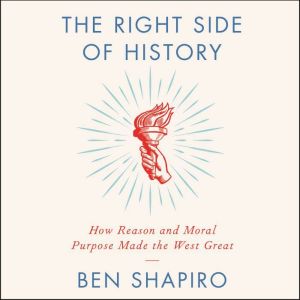 Details
The Right Side of History: How Reason and Moral Purpose Made the West Great
Author: Ben Shapiro
Narrator: Ben Shapiro
Unabridged: 6 hr 6 min
Format: Digital Audiobook
Publisher: Harper Audio
Published: 03/19/2019
Synopsis
America has a God-shaped hole in its heart, argues New York Times bestselling author Ben Shapiro, and we shouldn't fill it with politics and hate.In 2016, Ben Shapiro spoke at UC Berkeley. Hundreds of police officers were required from 10 UC campuses across the state to protect his speech, which was -- ironically -- about the necessity for free speech and rational debate.He came to argue that Western Civilization is in the midst of a crisis of purpose and ideas. Our freedoms are built upon the twin notions that every human being is made in God's image and that human beings were created with reason capable of exploring God's world.We can thank these values for the birth of science, the dream of progress, human rights, prosperity, peace, and artistic beauty. Jerusalem and Athens built America, ended slavery, defeated the Nazis and the Communists, lifted billions from poverty and gave billions spiritual purpose. Jerusalem and Athens were the foundations of the Magna Carta and the Treaty of Westphalia; they were the foundations of Declaration of Independence, Abraham Lincoln's Emancipation Proclamation, and Martin Luther King Jr.'s Letter from Birmingham Jail.Civilizations that rejected Jerusalem and Athens have collapsed into dust. The USSR rejected Judeo-Christian values and Greek natural law, substituting a new utopian vision of "social justice" – and they starved and slaughtered tens of millions of human beings. The Nazis rejected Judeo-Christian values and Greek natural law, and they shoved children into gas chambers. Venezuela rejects Judeo-Christian values and Greek natural law, and citizens of their oil-rich nation have been reduced to eating dogs.We are in the process of abandoning Judeo-Christian values and Greek natural law, favoring instead moral subjectivism and the rule of passion. And we are watching our civilization collapse into age-old tribalism, individualistic hedonism, and moral subjectivism. We believe we can reject Judeo-Christian values and Greek natural law and satisfy ourselves with intersectionality, or scientific materialism, or progressive politics, or authoritarian governance, or nationalistic solidarity. We can't.The West is special, and in The Right Side of History, Ben Shapiro bravely explains that it's because too many of us have lost sight of the moral purpose that drives us each to be better, or the sacred duty to work together for the greater good, or both. A stark warning, and a call to spiritual arms, this book may be the first step in getting our civilization back on track.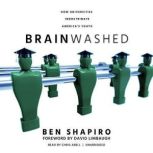 Brainwashed
by
Ben Shapiro
When parents send their children off to college, mom and dad hope theyll return more cultivated, knowledgeable, and astuteable to see issues from all points of view. But, according to Ben Shapiro, theres only one view allowed on most college campuse...
Narrator: Chris Abell
Published: 08/08/2017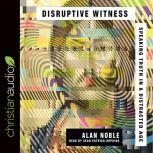 Disruptive Witness
by
Alan Noble
We live in a distracted, secular age. These two trends define life in Western society today. We are increasingly addicted to habits?and devices?that distract and "buffer" us from substantive reflection and deep engagement with the world. And we...
Narrator: Sean Patrick Hopkins
Published: 07/17/2018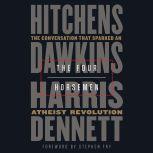 The Four Horsemen
by
Christopher Hitchens
In 2007, Christopher Hitchens, Richard Dawkins, Sam Harris, and Daniel Dennett filmed a landmark discussion about modern atheism. The video went viral. Now in print for the first time, the transcript of their conversation is illuminated by new essay...
Narrator: Stephen Fry
Published: 03/19/2019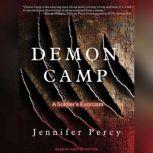 Demon Camp
by
Jennifer Percy
In 2005 a Chinook helicopter carrying sixteen Special Ops soldiers crashed during a rescue mission in a remote part of Afghanistan, killing everyone on board. In that instant, machine gunner Caleb Daniels lost his best friend, Kip Jacoby, and seven...
Narrator: Kirsten Potter
Published: 02/05/2014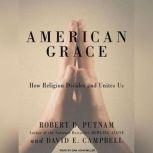 American Grace
by
David E. Campbell
American Grace takes its findings from two of the largest, most comprehensive surveys ever conducted on religion and public life in America, plus in-depth studies of diverse congregations—among them a megachurch, a Mormon congregation, a Catho...
Narrator: Dan John Miller
Published: 11/08/2010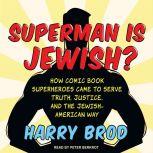 Superman Is Jewish?
by
Harry Brod
Zeddy Lawrence once said, "It may not be true in all cases, but it's a pretty good rule of thumb. If the word 'man' appears at the end of someone's name you can draw one of two conclusions: a) they're Jewish, as in Goldman, Feldman, or Lipman; or b)...
Narrator: Peter Berkrot
Published: 11/06/2012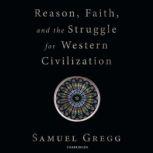 Reason, Faith, and the Struggle for Western Civilization
by
Samuel Gregg
Western civilization's genius is in its synthesis of reason and faith. These foundations are under assault today from Islamists and radical secularists. Unless Western society recovers its confidence in this synthesis and its capacity to magnify hum...
Narrator: John McLain
Published: 06/25/2019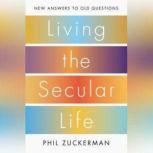 Living the Secular Life
by
Phil Zuckerman
A guidebook for living a life without religion, combining sociological insight and personal inspiration . Over the last twenty-five years, "no religion" has become the fastest growing religion in the United States. Around the world, hundreds of mill...
Narrator: Andy Paris
Published: 12/04/2014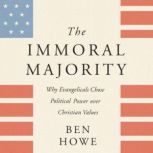 The Immoral Majority
by
Ben Howe
Evangelicals are losing the culture war. What if it's their fault?In 2016, writer and filmmaker Ben Howe found himself disillusioned with the religious movement he'd always called home. In the pursuit of electoral victory, many American ...
Narrator: Marc William
Published: 08/13/2019

{"id":"3050259","ean":"9780062945068","abr":"Unabridged","title":"The Right Side of History: How Reason and Moral Purpose Made the West Great","subtitle":"How Reason and Moral Purpose Made the West Great","author":"Ben Shapiro","rating_average":"4.05","narrator":"Ben Shapiro","ubr_id":"3050259","abr_id":"0","ubr_price":"20.99","abr_price":"0.00","ubr_memprice":"12.59","abr_memprice":"0.00","ubr_narrator":"Ben Shapiro","abr_narrator":"","ubr_length":"Unabridged: 6 hr 6 min","abr_length":"Abridged: "}