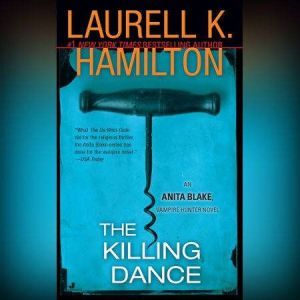 List: $25.00

| Sale: $18.00
Club: $12.50
The Killing Dance
Format: Digital Audiobook Download
---
Synopsis
In the sixth adventure in the #1 New York Times bestselling series, Anita Blake's unique skills make her a wanted woman—by vampire, by werewolf, and by a hit man...
 
Though she's dating a vampire and a werewolf, Anita is keeping them at arm's length. Which isn't easy considering that Jean-Claude is the master vampire of St. Louis and Richard Zeeman is the sexiest junior high school teacher she's ever seen.
 
Just to complicate Anita's already messy life, someone has put a price on her head. Love cannot save her this time, so she turns to Edward, hit man extraordinaire for help. But finding the person behind it won't be easy, because she's made a lot of enemies—human and otherwise.