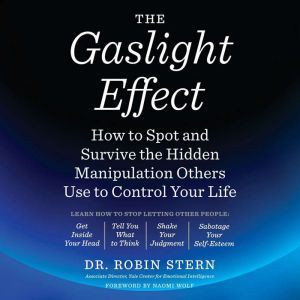 Details
The Gaslight Effect: How to Spot and Survive the Hidden Manipulation Others Use to Control Your Life
Author: Dr. Robin Stern
Narrator: Nan Mcnamara
Unabridged: 9 hr 34 min
Format: Digital Audiobook
Publisher: Random House Audio
Published: 01/09/2018
Genre: Psychology - Interpersonal Relations
Includes: Bonus PDF

Synopsis
Are You Being Gaslighted?
Check for these telltale signs:
1. You constantly second-guess yourself.
2. You wonder, "Am I being too sensitive?" a dozen times a day.
3. You wonder frequently if you are a "good enough" girlfriend/wife/employee/friend/daughter.
4. You have trouble making simple decisions.
5. You think twice before bringing up innocent topics of conversation.
6. You frequently make excuses for your partner's behavior to friends and family.
7. Before your partner comes home from work, you run through a checklist in your head to anticipate anything you might have done wrong that day.
8. You buy clothes for yourself, furnishings for your apartment, or other personal purchases thinking about what your partner would like instead of what would make you feel great.
9. You actually start to enjoy the constant criticism, because you think, "What doesn't kill me will make me stronger."
10. You start speaking to your husband through his secretary so you don't have to tell him things you're afraid might upset him.
11. You start lying to avoid the put-downs and reality twists.
12. You feel as though you can't do anything right.
13. You frequently wonder if you're good enough for your lover.
14. Your kids start trying to protect you from being humiliated by your partner.
15. You feel hopeless and joyless.

Your husband crosses the line in his flirtations with another woman at a dinner party. When you confront him, he asks you to stop being insecure and controlling. After a long argument, you apologize for giving him a hard time.

Your boss backed you on a project when you met privately in his office, and you went full steam ahead. But at a large gathering of staff—including yours—he suddenly changes his tune and publicly criticizes your poor judgment. When you tell him your concerns for how this will affect your authority, he tells you that the project was ill-conceived and you'll have to be more careful in the future. You begin to question your competence.

Your mother belittles your clothes, your job, your friends, and your boyfriend. But instead of fighting back as your friends encourage you to do, you tell them that your mother is often right and that a mature person should be able to take a little criticism.

If you think things like this can't happen to you, think again. Gaslighting is when someone wants you to do what you know you shouldn't and to believe the unbelieveable. It can happen to you and it probably already has.

How do we know? If you consider answering "yes" to even one of the following questions, you've probably been gaslighted:

Does your opinion of yourself change according to approval or disapproval from your spouse?

When your boss praises you, do you feel as if you could conquer the world?

Do you dread having small things go wrong at home—buying the wrong brand of toothpaste, not having dinner ready on time, a mistaken appointment written on the calendar?

Gaslighting is an insidious form of emotional abuse and manipulation that is difficult to recognize and even harder to break free from. That's because it plays into one of our worst fears—of being abandoned—and many of our deepest needs: to be understood, appreciated, and loved. In this groundbreaking guide, the prominent therapist Dr. Robin Stern shows how the Gaslight Effect works and tells you how to:
Turn up your Gaslight Radar, so you know when a relationship is headed for trouble

Determine whether you are enabling a gaslighter

Recognize the Three Stages of Gaslighting: Disbelief, Defense, and Depression

Refuse to be gaslighted by using the Five Rules for Turning Off the Gas

Develop your own "Gaslight Barometer" so you can decide which relationships can be saved—and which you have to walk away from

Learn how to Gasproof Your Life so that you'll never again choose another gaslighting relationship

Includes a bonus PDF of appendices from the book.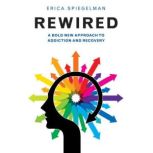 Rewired
by
Erica Spiegelman
A REVOLUTIONARY NEW APPROACH TO ADDICTION RECOVERY FROM AN ADDICTION EXPERT   Rewired is a new, breakthrough approach to fighting addiction and self-damaging behavior by acknowledging our personal power to bring ourselves back from the brink...
Narrator: Susanna Burney
Published: 04/25/2017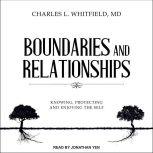 Boundaries and Relationships
by
MD Whitfield
More than personal boundaries, this book is really about relationships—healthy and unhealthy ones. Here bestselling author and psychotherapist Charles Whitfield blends theories and dynamics from several disciplines into practical knowledge and...
Narrator: Jonathan Yen
Published: 01/30/2018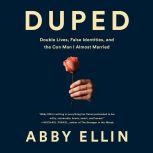 Duped
by
Abby Ellin
Abby Ellin was shocked to learn that her fiancé was leading a secret life. But as she soon discovered, the world is full of people who aren't what they seem.From Abby Ellin's first date with the Commander, she was caught u...
Narrator: Therese Plummer
Published: 01/15/2019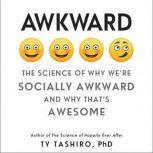 Awkward
by
Ty Tashiro
In the vein of Quiet and The Geeks Shall Inherit the Earth comes this illuminating look at what it means to be awkward—and how the same traits that make us socially anxious and cause embarrassing faux pas also provide the seeds for extraordin...
Narrator: George Newbern
Published: 04/25/2017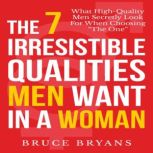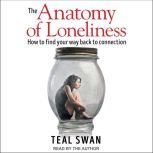 The Anatomy of Loneliness
by
Teal Swan
Following in the footsteps of the success of The Completion Process, bestselling author and modern spiritual leader Teal Swan offers an in-depth exploration and understanding of loneliness. Drawing on her extraordinary healing technique, the Connect...
Narrator: Teal Swan
Published: 01/30/2019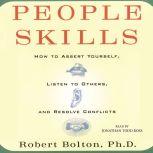 People Skills
by
Robert Bolton
Improve your personal and professional relationships instantly with this timeless guide to communication, listening skills, body language, and conflict resolution.A wall of silent resentment shuts you off from someone you love....You listen to an ar...
Narrator: Jonathan Todd Ross
Published: 12/13/2016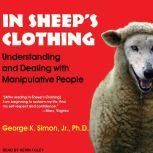 In Sheep's Clothing
by
Jr. Simon
Dr. George K. Simon knows how people push your buttons: your children—especially teens—are experts at it, as is your mate. A coworker may quietly undermine your efforts while professing to be helpful, or your boss may prey on your weakne...
Narrator: Kevin Foley
Published: 07/25/2011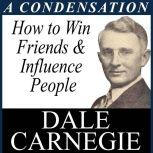 How to Win Friends & Influence - A Condensation from the Book
by
Dale Carnegie
From an era when 'self-help' books had genuine depth, Dale Carnegie's How to Win Friends and Influence People has influenced the world. No book in the self-help category matters more than this one. Learning to relate to people in the ways Carnegie ...
Narrator: Jason McCoy
Published: 07/22/2019

{"id":"2008027","ean":"9780525633358","abr":"Unabridged","title":"The Gaslight Effect: How to Spot and Survive the Hidden Manipulation Others Use to Control Your Life","subtitle":"How to Spot and Survive the Hidden Manipulation Others Use to Control Your Life","author":"Dr. Robin Stern","rating_average":"3.6","narrator":"Nan Mcnamara","ubr_id":"2008027","abr_id":"0","ubr_price":"20.00","abr_price":"0.00","ubr_memprice":"13.00","abr_memprice":"0.00","ubr_narrator":"Nan Mcnamara","abr_narrator":"","ubr_length":"Unabridged: 9 hr 20 min","abr_length":"Abridged: "}