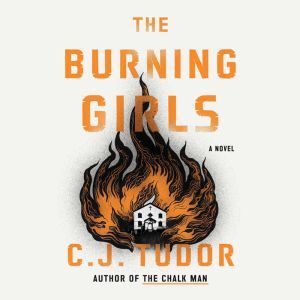 List: $20.00

| Sale: $14.40
The Burning Girls


A Novel

Format: Digital Audiobook Download
---
Synopsis
An unconventional vicar must exorcise the dark past of a remote village haunted by death and disappearances in this explosive and unsettling thriller from the acclaimed author of The Chalk Man.

A dark history lingers in Chapel Croft. Five hundred years ago, Protestant martyrs were betrayed—then burned. Thirty years ago, two teenage girls disappeared without a trace. And a few weeks ago, the vicar of the local parish hanged himself in the nave of the church.

Reverend Jack Brooks, a single parent with a fourteen-year-old daughter and a heavy conscience, arrives in the village hoping for a fresh start. Instead, Jack finds a town rife with conspiracies and secrets, and is greeted with a strange welcome package: an exorcism kit and a note that warns, "But there is nothing covered up that will not be revealed and hidden that will not be known."

The more Jack and daughter, Flo, explore the town and get to know its strange denizens, the deeper they are drawn into the age-old rifts, mysteries, and suspicions. And when Flo begins to see specters of girls ablaze, it becomes apparent there are ghosts here that refuse to be laid to rest.

Uncovering the truth can be deadly in a village with a bloody past, where everyone has something to hide and no one trusts an outsider.