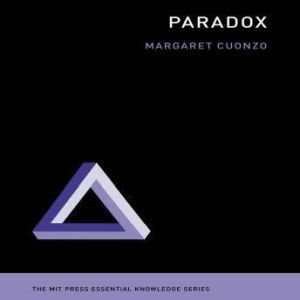 Synopsis
Thinkers have been fascinated by paradox since long before Aristotle grappled with Zeno's. In this volume in The MIT Press Essential Knowledge series, Margaret Cuonzo explores paradoxes and the strategies used to solve them. She finds that paradoxes are more than mere puzzles but can prompt new ways of thinking. A paradox can be defined as a set of mutually inconsistent claims, each of which seems true. Paradoxes emerge not just in salons and ivory towers but in everyday life. (An Internet search for "paradox" brings forth a picture of an ashtray with a "no smoking" symbol inscribed on it.) Proposing solutions, Cuonzo writes, is a natural response to paradoxes. She invites us to rethink paradoxes by focusing on strategies for solving them, arguing that there is much to be learned from this, regardless of whether any of the more powerful paradoxes is even capable of solution. Cuonzo offers a catalog of paradox-solving strategies -- including the Preemptive-Strike (questioning the paradox itself), the Odd-Guy-Out (calling one of the assumptions into question), and the You-Can't-Get-There-from-Here (denying the validity of the reasoning). She argues that certain types of solutions work better in some contexts than others, and that as paradoxicality increases, the success of certain strategies grows more unlikely. Cuonzo shows that the processes of paradox generation and solution proposal are interesting and important ones. Discovering a paradox leads to advances in knowledge: new science often stems from attempts to solve paradoxes, and the concepts used in the new sciences lead to new paradoxes. As Niels Bohr wrote, "How wonderful that we have met with a paradox. Now we have some hope of making progress."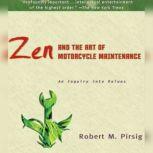 Zen and the Art of Motorcycle Maintenance
by
Robert M. Pirsig
This lyrical, evocative, thought-provoking journal of a man's quest for truth -- and for himself -- has touched and changed an entire generation. At its heart, the story is all too simple: a man and his son take a lengthy motorcycle trip through Ame...
Narrator: Michael Kramer
Published: 03/01/2003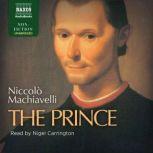 The Prince
by
Niccolo Machiavelli
The Prince (1532) is a treatise that systematically charts the best strategies for successful governing. It unapologetically places realism above idealism, showing would-be kings how to get what they want while appearing to be generous and honourabl...
Narrator: Nigel Carrington
Published: 08/01/2011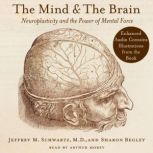 The Mind and the Brain
by
Jeffrey M. Schwartz
A groundbreaking work of science that confirms, for the first time, the independent existence of the mind–and demonstrates the possibilities for human control over the workings of the brain. Conventional science has long held the position tha...
Narrator: Arthur Morey
Published: 11/15/2011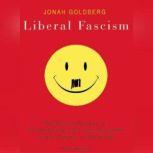 Liberal Fascism
by
Jonah Goldberg
"Fascists," "Brownshirts," "jackbooted stormtroopers"—such are the insults typically hurled at conservatives by their liberal opponents. Calling someone a fascist is the fastest way to shut them up, defining their views as beyond the political...
Narrator: Johnny Heller
Published: 04/14/2008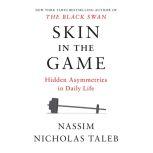 Skin in the Game
by
Nassim Nicholas Taleb
#1 NEW YORK TIMES BESTSELLER • A bold new work from the author of The Black Swan that challenges many of our long-held beliefs about risk and reward, politics and religion, finance and personal responsibility In his most provocat...
Narrator: Joe Ochman
Published: 02/27/2018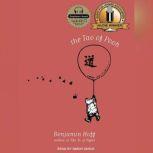 The Tao of Pooh
by
Benjamin Hoff
Winnie-the-Pooh has a certain Way about him, a way of doing things that has made him the world's most beloved bear. In The Tao of Pooh, Benjamin Hoff shows that Pooh's Way is amazingly consistent with the principles of living envisioned by the Chine...
Narrator: Simon Vance
Published: 01/23/2012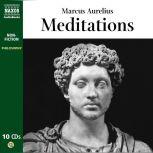 Meditations
by
Marcus Aurelius
One of the most significant books ever written by a head of State, the Meditations are a collection of philosophical thoughts by the Emperor Marcus Aurelius (121–180 ce). Covering issues such as duty, forgiveness, brotherhood, strength in adve...
Narrator: Duncan Steen
Published: 04/26/2010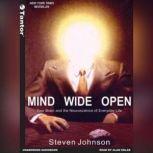 Mind Wide Open
by
Steven Johnson
BRILLIANTLY EXPLORING TODAY'S CUTTING-EDGE BRAIN RESEARCH, MIND WIDE OPEN IS AN UNPRECEDENTED JOURNEY INTO THE ESSENCE OF HUMAN PERSONALITY, ALLOWING READERS TO UNDERSTAND THEMSELVES AND THE PEOPLE IN THEIR LIVES AS NEVER BEFORE. Using a mix of exp...
Narrator: Alan Sklar
Published: 08/01/2004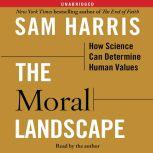 The Moral Landscape
by
Sam Harris
In this highly anticipated new book, the bestselling author of The End of Faith and Letter to a Christian Nation call for an end to religion's monopoly on morality and human values. The End of Faith ignited a worldwide debate about the val...
Narrator: Sam Harris
Published: 10/05/2010

{"id":"1038567","ean":"9781469033136","abr":"Unabridged","title":"Paradox","subtitle":"","author":"Margaret Cuonzo","rating_average":"0","narrator":"Jo Anna Perrin","ubr_id":"1038567","abr_id":"0","ubr_price":"24.98","abr_price":"0.00","ubr_memprice":"14.99","abr_memprice":"0.00","ubr_narrator":"Jo Anna Perrin","abr_narrator":"","ubr_length":"Unabridged: 5 hr 30 min","abr_length":"Abridged: "}