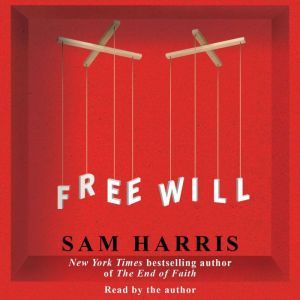 Synopsis
The physiologist Benjamin Libet famously demonstrated that activity in the brain's motor regions can be detected some 300 milliseconds before a person feels that he has decided to move. Another lab recently used fMRI data to show that some 'conscious' decisions can be predicted up to 10 seconds before they enter awareness (long before the preparatory motor activity detected by Libet). Clearly, findings of this kind are difficult to reconcile with the sense that one is the conscious source of one's actions. The question of free will is no mere curio of philosophy seminars. A belief in free will underwrites both the religious notion of 'sin' and our enduring commitment to retributive justice. The Supreme Court has called free will a 'universal and persistent' foundation for our system of law, distinct from 'a deterministic view of human conduct that is inconsistent with the underlying precepts of our criminal justice system' (United States v. Grayson, 1978). Any scientific developments that threatened our notion of free will would seem to put the ethics of punishing people for their bad behavior in question. The great worry is that any honest discussion of the underlying causes of human behavior seems to erode the notion of moral responsibility. If we view people as neuronal weather patterns, how can we coherently speak about morality? And if we remain committed to seeing people as people, some who can be reasoned with and some who cannot, it seems that we must find some notion of personal responsibility that fits the facts. And yet the facts don't support the idea that we are the authors of our own actions.We are conscious of only a tiny fraction of the information that our brains process in each moment. While we continually notice changes in our experience'in thought, mood, perception, behavior, etc.'we are utterly unaware of the neural events that produce these changes. In fact, by merely glancing at your face or listening to your tone of voice, others are often more aware of your internal states and motivations than you are. The problem is that no account of causality leaves room for free will'thoughts, moods, and desires of every sort simply spring into view'and move us, or fail to move us, for reasons that are, from a subjective point of view, perfectly inscrutable. Why did I use the term 'inscrutable' in the previous sentence? I must confess that I do not know. Was I free to do otherwise? What could such a claim possibly mean? Why, after all, didn't the word 'opaque' come to mind? Well, it just didn't'and now that it vies for a place on the page, I find that I am still partial to my original choice. Am I free with respect to this preference? Am I free to feel that 'opaque' is the better word, when I just do not feel that it is the better word? Am I free to change my mind? Of course not. It can only change me. There is a distinction between voluntary and involuntary actions, of course, but it does nothing to support the common idea of free will (nor does it depend upon it). The former are associated with felt intentions (desires, goals, expectations, etc.) while the latter are not. All of the conventional distinctions we like to make between degrees of intent'from the bizarre neurological complaint of alien hand syndrome to the premeditated actions of a sniper'can be maintained: for they simply describe what else was arising in the mind at the time an action occurred. A voluntary action is accompanied by the felt intention to carry it out, while an involuntary action isn't. Where our intentions themselves come from, however, and what determines their character in every instant, remains perfectly mysterious in subjective terms. Our sense of free will arises from a failure to appreciate this fact: we do not know what we will intend to do until the intention itself arises. To see this is to realize that you are not the author of your thoughts and actions in the way that people generally suppose. This insight does not make social and political freedom any less important, however. The freedom to do what one intends, and not to do otherwise, is no less valuable than it ever was.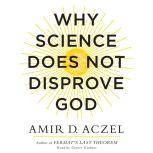 Why Science Does Not Disprove God
by
Amir Aczel
The renowned science writer, mathematician, and bestselling author of Fermat's Last Theorem masterfully refutes the overreaching claims of the "New Atheists," providing millions of educated believers with a clear, engaging explanation of what scien...
Narrator: Grover Gardner
Published: 04/15/2014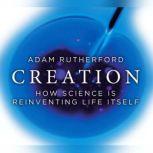 Creation
by
Adam Rutherford
What is life? Humans have been asking this question for thousands of years. But as technology has advanced and our understanding of biology has deepened, the answer has evolved. For decades, scientists have been exploring the limits of nature by m...
Narrator: Walter Dixon
Published: 06/13/2013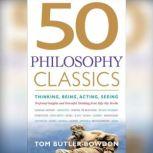 50 Philosophy Classics
by
Tom Butler-Bowdon
From Aristotle to Wittgenstein and Zizek, 50 Philosophy Classics provides a lively entry point to the field of philosophy. Analyses of key works by Descartes, Schopenhauer, Hegel, Heidegger, and Nietzsche also show how philosophy helped shape the th...
Narrator: Sean Pratt
Published: 05/28/2013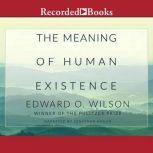 The Meaning of Human Existence
by
Edward O. Wilson
Searching for meaning in what Nietzsche once called "the rainbow colors" around the outer edges of knowledge and imagination, Edward O. Wilson bridges science and philosophy to create a twenty-first-century treatise on human existence. ...
Narrator: Jonathan Hogan
Published: 10/06/2014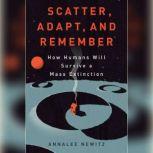 Scatter, Adapt, and Remember
by
Annalee Newitz
In its 4.5 billion–year history, life on Earth has been almost erased at least half a dozen times: shattered by asteroid impacts, entombed in ice, smothered by methane, and torn apart by unfathomably powerful megavolcanoes. And we know that...
Narrator: Kimberly Farr
Published: 05/14/2013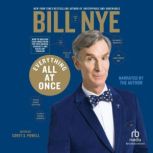 Everything All at Once
by
Bill Nye
Bill Nye has been the public face of science for more than 20 years. In Everything All at Once, the New York Times bestselling author urges readers to become activists and agents of change. Everything All at Once is an exciting, inspiring call to un...
Narrator: Bill Nye
Published: 07/11/2017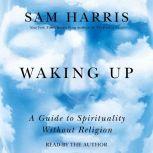 Waking Up
by
Sam Harris
For the millions of Americans who want spirituality without religion, Sam Harris's new book is a guide to meditation as a rational spiritual practice informed by neuroscience and psychology.From multiple New York Times bestselling author, neur...
Narrator: Sam Harris
Published: 09/09/2014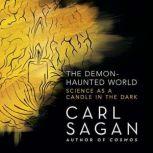 The Demon-Haunted World
by
Carl Sagan
How can we make intelligent decisions about our increasingly technology-driven lives if we don't understand the difference between the myths of pseudoscience and the testable hypotheses of science? Pulitzer Prize-winning author and distinguished ast...
Narrator: Cary Elwes
Published: 05/30/2017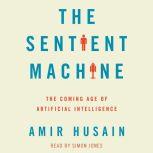 The Sentient Machine
by
Amir Husain
In the tradition of Michio Kaku's The Future of the Mind, acclaimed technologist and inventor Amir Husain answers the universal question of how we can live amidst the coming age of sentient machines and artificial intelligence—and not on...
Narrator: Simon Jones
Published: 11/21/2017

{"id":"128675","ean":"9781442353053","abr":"Unabridged","title":"Free Will","subtitle":"","author":"Sam Harris","rating_average":"3.92","narrator":"Sam Harris","ubr_id":"128675","abr_id":"0","ubr_price":"9.95","abr_price":"0.00","ubr_memprice":"5.97","abr_memprice":"0.00","ubr_narrator":"Sam Harris","abr_narrator":"","ubr_length":"Unabridged: 2 hr","abr_length":"Abridged: "}