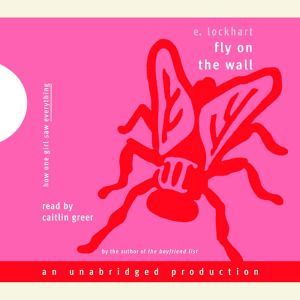 List: $15.00

| Sale: $10.80
Fly on the Wall
Format: Digital Audiobook Download
---
Synopsis
At the Manhattan High School for the Arts, where everyone is "different" and everyone is "special," Gretchen Yee feels ordinary. She's the kind of girl who sits alone at lunch, drawing pictures of Spider-Man, so that she won't have to talk to anyone; who has a crush on Titus but won't do anything about it; who has no one to hang out with when her best (and only real) friend, Katya, is busy.
One day, Gretchen wishes that she could be a fly on the wall in the boys' locker room–just to learn more about guys. What are they really like? What do they really talk about? Are they really cretins most of the time?
Fly on the Wall is the story of how that wish comes true.


From the Compact Disc edition.