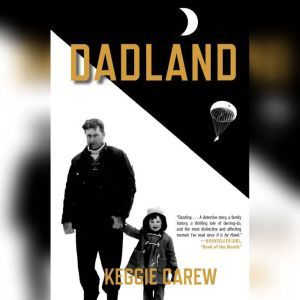 List: $22.50

| Sale: $16.20
Dadland
Format: Digital Audiobook Download
---
Synopsis
Keggie Carew grew up in the gravitational field of an unorthodox father who lived on
his wits and dazzling charm. As his memory begins to fail, she embarks on a quest to unravel his story, and soon finds herself in a far more consuming place than she had bargained for.

Tom Carew was a maverick, a left-handed stutterer, a law unto himself. As a member of an elite SOE unit he was parachuted behind enemy lines to raise guerrilla resistance in France, then Burma, in the Second World War. But his wartime exploits are only the start of it...

Dadland is a manhunt. Keggie takes us on a spellbinding journey, in peace and war, into surprising and shady corners of history, her rackety English childhood, the poignant breakdown of her family, the corridors of dementia and beyond. As Keggie pieces Tom – and herself – back together again, she celebrates the technicolour life of an impossible, irresistible, unstoppable man.

Foreword and afterword read by the author.