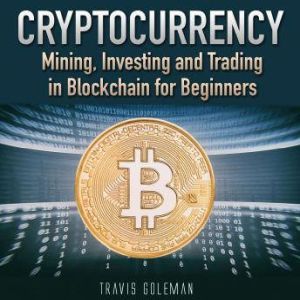 Details
Cryptocurrency: Mining, Investing and Trading in Blockchain for Beginners.
Author: Travis Goleman
Narrator: Matt Montanez
Unabridged: 1 hr 37 min
Format: Digital Audiobook
Publisher: Author's Republic
Published: 01/03/2018
Synopsis
Lots of investment opportunities have come and gone. Now is the time for cryptocurrencies, so do not miss the boat. Th? block ?h?in is an online d???ntr?li??d ?ubli? ledger of ?ll digit?l tr?n???ti?n? th?t have taken ?l???. It i? digit?l currency's equivalent ?f a high street b?nk'? l?dg?r th?t records tr?n???ti?n? b?tw??n tw? ??rti??. Ju?t ?? our m?d?rn b?nking ???t?m couldn't function with?ut th? m??n? t? r???rd the ?x?h?ng?? of fiat ?urr?n?? b?tw??n individu?l?, ?? t?? ??uld a digital n?tw?rk n?t function with?ut th? trust th?t ??m?? fr?m th? ability to ???ur?t?l? record th? ?x?h?ng? of digit?l currency b?tw??n ??rti??. It is decentralised in th? ??n?? that, unlik? a tr?diti?n?l bank whi?h i? th? ??l? h?ld?r ?f an ?l??tr?ni? m??t?r l?dg?r ?f its ????unt h?ld?r'? ??ving? th? bl??k chain l?dg?r is ?h?r?d ?m?ng ?ll m?mb?r? ?f the network ?nd i? n?t subject to the t?rm? ?nd conditions ?f ?n? particular financial in?tituti?n ?r country. The ??t?nti?l ?f the bl??k ?h?in t? improve the way w? ??mmuni??t?, bank, manage ?ur ????t? ?t? i? hug? ?nd ?nl? limit?d b? the imagination of ????l? in th? Crypto C?mmunit? ?nd th? willingness ?f ?urr?nt in?tituti?n? to ?h?ng?. This book will open your eyes and help you understand the cryptocurrency future that is going to inevitably come. If you want to learn more about cryptocurrencies and whether the opportunity is worth it, then this book will definitely help you make an informed decision!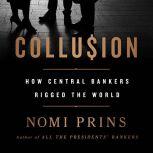 Collusion
by
Nomi Prins
In this searing exposA©, former Wall Street insider Nomi Prins shows how the 2007-2008 financial crisis turbo-boosted the influence of central bankers and triggered a massive shift in the world order.Central banks and international institution...
Narrator: Ellen Archer
Published: 05/01/2018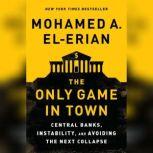 The Only Game in Town
by
Mohamed A. El-Erian
NEW YORK TIMES BESTSELLER • A roadmap to what lies ahead and the decisions we must make now to stave off the next global economic and financial crisis, from one of the world's most influential economic thinkers and the author of...
Narrator: Dan Woren
Published: 03/29/2016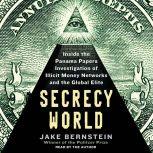 Secrecy World
by
Jake Bernstein
Pulitzer Prize-winning journalist Jake Bernstein takes listeners inside the scandalous world revealed by the Panama Papers, a landscape of illicit money, political corruption, and fraud on a global scale.A hidden circulatory system flows beneath the...
Narrator: Jake Bernstein
Published: 11/21/2017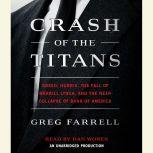 Crash of the Titans
by
Greg Farrell
The intimate, fly-on-the wall tale of the decline and fall of an America icon With one notable exception, the firms that make up what we know as Wall Street have always been part of an inbred, insular culture that most people only vaguely under...
Narrator: Dan Woren
Published: 11/02/2010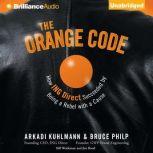 The Orange Code
by
Arkadi Kuhlmann
Since 1996, ING Direct has grown from a mere concept to a global enterprise, with over 20 million customers in nine countries. In an industry dominated by big banks with little patience for their customers, ING Direct has always strived to be differ...
Narrator: Bill Weideman
Published: 11/03/2008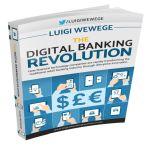 The Digital Banking Revolution
by
Luigi Wewege
Over the past decade financial service innovations have contributed to a completely new way in which customers can bank, threatening the status quo of traditional retail banks, and redefining a banking model which has been in place for generations. ...
Narrator: Jim Cassidy
Published: 02/15/2017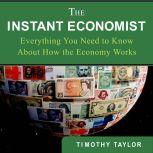 The Instant Economist
by
Timothy Taylor
The Only Economics Book You Will Ever Need. Economics isn't just about numbers: It's about politics, psychology, history, and so much more. We are all economists-when we work, save for the future, invest, pay taxes, and buy our groceries. Yet many ...
Narrator: Don Hagen
Published: 01/31/2012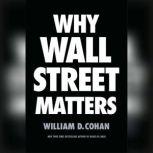 Why Wall Street Matters
by
William D. Cohan
A timely, counterintuitive defense of Wall Street and the big banks as the invisible—albeit flawed—engines that power our ideas, and should be made to work better for all of us Maybe you think the banks should be broken up and the banker...
Narrator: Rob Shapiro
Published: 02/28/2017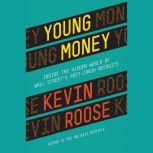 Young Money
by
Kevin Roose
Becoming a young Wall Street banker is like pledging the world's most lucrative and soul-crushing fraternity. Every year, thousands of eager college graduates are hired by the world's financial giants, where they're taught the secrets of making obs...
Narrator: Nicholas Tecosky
Published: 02/18/2014

{"id":"2077788","ean":"9781518989049","abr":"Unabridged","title":"Cryptocurrency: Mining, Investing and Trading in Blockchain for Beginners.","subtitle":"","author":"Travis Goleman","rating_average":"3.41","narrator":"Matt Montanez","ubr_id":"2077788","abr_id":"0","ubr_price":"9.99","abr_price":"0.00","ubr_memprice":"5.99","abr_memprice":"0.00","ubr_narrator":"Matt Montanez","abr_narrator":"","ubr_length":"Unabridged: 1 hr 36 min","abr_length":"Abridged: "}