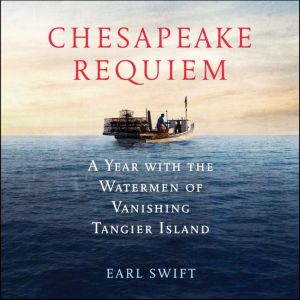 Synopsis
A brilliant, soulful, and timely portrait of a two-hundred-year-old crabbing community in the middle of the Chesapeake Bay as it faces extinction from rising sea levels—part natural history of an extraordinary ecosystem, starring the beloved blue crab; part paean to a vanishing way of life; and part meditation on man's relationship with the environment—from the acclaimed author, who reported this story for more than two years.Tangier Island, Virginia, is a community unique on the American landscape. Mapped by John Smith in 1608, settled during the American Revolution, the tiny sliver of mud is home to 470 hardy people who live an isolated and challenging existence, with one foot in the 21st century and another in times long passed. They are separated from their countrymen by the nation's largest estuary, and a twelve-mile boat trip across often tempestuous water—the same water that for generations has made Tangier's fleet of small fishing boats a chief source for the rightly prized Chesapeake Bay blue crab, and has lent the island its claim to fame as the softshell crab capital of the world.Yet for all of its long history, and despite its tenacity, Tangier is disappearing. The very water that has long sustained it is erasing the island day by day, wave by wave. It has lost two-thirds of its land since 1850, and still its shoreline retreats by fifteen feet a year—meaning this storied place will likely succumb first among U.S. towns to the effects of climate change. Experts reckon that, barring heroic intervention by the federal government, islanders could be forced to abandon their home within twenty-five years. Meanwhile, the graves of their forebears are being sprung open by encroaching tides, and the conservative and deeply religious Tangiermen ponder the end times.    Chesapeake Requiem is an intimate look at the island's past, present and tenuous future, by an acclaimed journalist who spent much of the past two years living among Tangier's people, crabbing and oystering with its watermen, and observing its long traditions and odd ways. What emerges is the poignant tale of a world that has, quite nearly, gone by—and a leading-edge report on the coming fate of countless coastal communities.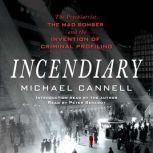 Incendiary
by
Michael Cannell
Long before the specter of terrorism haunted the public imagination, a serial bomber stalked the streets of 1950s New York. The race to catch him would give birth to a new science called criminal profiling.Grand Central, Penn Station, Radio City Mu...
Narrator: Peter Berkrot
Published: 04/25/2017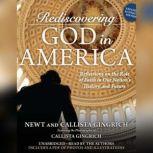 Rediscovering God in America
by
Newt Gingrich
In this updated and redesigned edition of the New York Times bestseller, Newt and Callista Gingrich invite you on a walking tour of America's capital city; Washington, D.C. As a reminder of God's role in the history and future of America, Newt and ...
Narrator: Authors
Published: 05/17/2016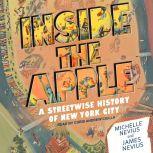 Inside the Apple
by
James Nevius
How much do you actually know about New York City? Did you know they tried to anchor Zeppelins at the top of the Empire State Building? Or that the high-rent district of Park Avenue was once so dangerous it was called "Death Avenue"? Lively and comp...
Narrator: Chris Andrew Ciulla
Published: 06/12/2018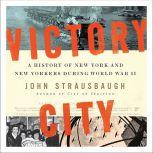 Victory City
by
John Strausbaugh
From John Strausbaugh, author of City of Sedition and The Village, comes the definitive history of Gotham during the World War II era. New York City during World War II wasn't just a place of servicemen, politicians, heroes, G.I. Joes and Rosie the...
Narrator: Robert Petkoff
Published: 12/04/2018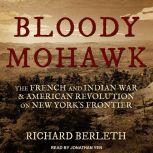 Bloody Mohawk
by
Richard Berleth
In this narrative history of the Mohawk River Valley and surrounding region from 1713 to 1794, Professor Richard Berleth charts the passage of the valley from a fast-growing agrarian region streaming with colonial traffic to a war-ravaged wasteland....
Narrator: Jonathan Yen
Published: 06/19/2018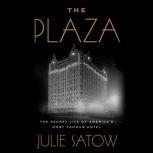 The Plaza
by
Julie Satow
Journalist Julie Satow's thrilling, unforgettable history of how one illustrious hotel has defined our understanding of money and glamour, from the Gilded Age to the Go-Go Eighties to today's Billionaire Row. From the moment in 1907 when New York ...
Narrator: Jefferson Mays
Published: 06/04/2019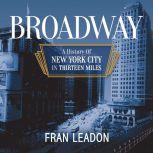 Broadway
by
Fran Leadon
Broadway takes us on a mile-by-mile journey that traces the gradual evolution of the seventeenth-century's Brede Wegh, a muddy cow path in a backwater Dutch settlement, to the twentieth century's Great White Way.
Narrator: Kevin Pariseau
Published: 04/17/2018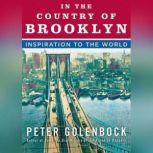 In the Country of Brooklyn
by
Peter Golenbock
What is Brooklyn? A bedroom suburb of Manhattan? A crumbling relic of urban decay? A collection of gorgeous million dollar brownstones? A magnet for artists and writers and hipsters and yuppies and new immigrants and real estate developers? A hotbe...
Narrator: William Dufris
Published: 01/18/2012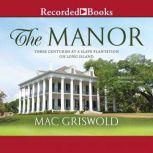 The Manor
by
Mac Griswold
Mac Griswold' s The Manor is the biography of a uniquely American place that has endured through wars great and small, through fortunes won and lost, through histories bright and sinister-- and of the family that has lived there since its founding a...
Narrator: Christina Moore
Published: 04/16/2014

{"id":"2299962","ean":"9780062858245","abr":"Unabridged","title":"Chesapeake Requiem: A Year with the Watermen of Vanishing Tangier Island","subtitle":"A Year with the Watermen of Vanishing Tangier Island","author":"Earl Swift","rating_average":"3.17","narrator":"Tom Parks","ubr_id":"2299962","abr_id":"0","ubr_price":"29.99","abr_price":"0.00","ubr_memprice":"17.99","abr_memprice":"0.00","ubr_narrator":"Tom Parks","abr_narrator":"","ubr_length":"Unabridged: 12 hr 30 min","abr_length":"Abridged: "}