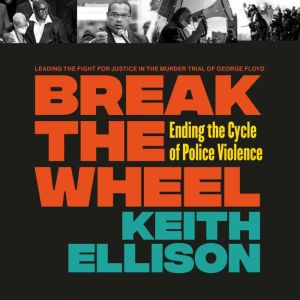 List: $27.99

| Sale: $19.59
Break the Wheel


Ending the Cycle of Police Violence

Format: Digital Audiobook Download
---
Synopsis
"An unforgettable reading experience."―Eric Holder

With this powerful and intimate trial diary, Minnesota Attorney General Keith Ellison asks the key question: How do we break the wheel of police violence and finally make it stop?

The murder of George Floyd sparked global outrage. At the center of the conflict and the controversy, Keith Ellison grappled with the means of bringing justice for Floyd and his family. Now, in this riveting account of the Derek Chauvin trial, Ellison takes the reader down the path his prosecutors took, offering different breakthroughs and revelations for a defining, generational moment of racial reckoning and social justice understanding.
 
Each chapter of BREAK THE WHEEL goes spoke to spoke along the wheel of the system as Ellison examines the roles of prosecutors, defendants, heads of police unions, judges, activists, legislators, politicians, and media figures, each in his attempt to end this chain of violence and replace it with empathy and shared insight.
 
Ellison's analysis of George Floyd's life and the rich trial context he provides demonstrates that, while it may seem like an unattainable goal, lasting change and justice can be achieved.