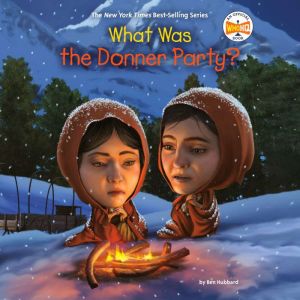 List: $8.00

| Sale: $5.76
What Was the Donner Party?
Format: Digital Audiobook Download
---
Synopsis
Learn about the treacherous journey across the Sierra Nevada mountain range that isolated and trapped a group of pioneers heading to California for an entire winter in this latest addition to the New York Times Bestselling What Was? series.

In the winter of 1846-47, a group of eighty-seven pioneers heading from the Midwest to California found themselves snowbound in the Sierra Nevada mountain range with no way forward and no food or supplies. While forty-eight of the group members survived, the others perished due to extreme weather, starvation, and illness. To survive, the remaining people resorted to extreme measures...including cannibalism. Learn about the many miscalculations, bad decisions, and extreme weather that led to the demise of nearly half of the Donner Party in this book for young readers about one of California's first major disasters.