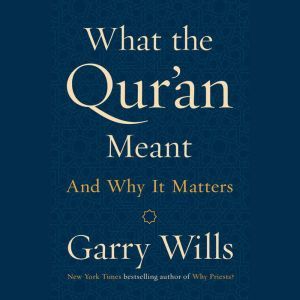 Synopsis
America's leading religious scholar and public intellectual introduces lay readers to the Qur'an with a measured, powerful reading of the ancient text

Garry Wills has spent a lifetime thinking and writing about Christianity. In What the Qur'an Meant, Wills invites readers to join him as he embarks on a timely and necessary reconsideration of the Qur'an, leading us through perplexing passages with insight and erudition. What does the Qur'an actually say about veiling women? Does it justify religious war?

     There was a time when ordinary Americans did not have to know much about Islam. That is no longer the case. We blundered into the longest war in our history without knowing basic facts about the Islamic civilization with which we were dealing. We are constantly fed false information about Islam—claims that it is essentially a religion of violence, that its sacred book is a handbook for terrorists. There is no way to assess these claims unless we have at least some knowledge of the Qur'an.

     In this book Wills, as a non-Muslim with an open mind, reads the Qur'an with sympathy but with rigor, trying to discover why other non-Muslims—such as Pope Francis—find it an inspiring book, worthy to guide people down through the centuries. There are many traditions that add to and distort and blunt the actual words of the text. What Wills does resembles the work of art restorers who clean away accumulated layers of dust to find the original meaning. He compares the Qur'an with other sacred books, the Old Testament and the New Testament, to show many parallels between them. There are also parallel difficulties of interpretation, which call for patient exploration—and which offer some thrills of discovery. What the Qur'an Meant is the opening of a conversation on one of the world's most practiced religions.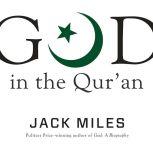 God in the Qur'an
by
Jack Miles
From the Pulitzer Prize-winning author of God: A Biography, an erudite, hugely informative portrait of the God of Islam, the world's second largest, fastest-growing, and perhaps most tragically misunderstood religion.Who is Allah? What makes Him uni...
Narrator: Peter Altschuler
Published: 11/13/2018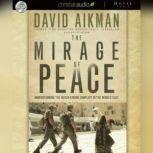 The Mirage of Peace
by
David Aikman
Former TIME Magazine Jerusalem bureau chief David Aikman takes a sober, balanced look at the Middle East, bringing a journalist's mind and a believer's heart to his examination of religion aflame. In this timely and informed exploration of current M...
Narrator: David Aikman
Published: 08/01/2009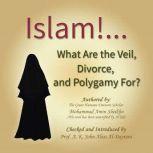 Islam! What are the Veil, Divorce, and Polygamy for?
by
Mohammad Amin Sheikho
In the same way the eater rush upon their bowl, all cultural circles in both East and West have rushed upon "the Islamites" criticizing and defaming. They accused us of encroachment upon woman's right, so they rendered their unfai...
Narrator: Paul Baynes,Muwafaq al-Ahmed
Published: 08/08/2017

30 Ways To Attain Happiness
by
Muhammad bin Abdillah Ash-Shaayi'
30 Ways To Attain Happiness gleaning wisdom from the Qur'an, this book, as the title aptly describes, gives tips on how to achieve happiness. Some short chapter headings include: Contemplate and be thankful Forget about the past and proceed in life ...
Narrator: Kris Keppeler
Published: 07/02/2016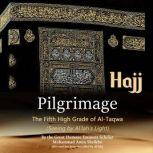 Pilgrimage "Hajj": The Fifth High Grade of Al-Taqwa
by
Mohammad Amin Sheikho
What wisdom lies behind the pilgrimage? What benefit comes from its strange rituals? Why should the pilgrim dress in white, untailored cloth? What is the wisdom of circumambulating a big stone named Al-Ka'ba? What does the hajji (pilgrim) benefit fr...
Narrator: Paul Baynes
Published: 08/04/2017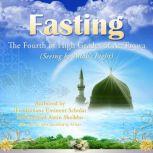 Fasting: The Fourth of High Grades of At-Taqwa
by
Mohammad Amin Sheikho
The Fruit of Fasting: In a holy saying, the Almighty says: "All deeds of son of Adam are done for themselves, except fasting; it is done for Me, and therefore, it is Me who gives the reward of it" And in the Holy Quran He, the almighty, ...
Narrator: Ronald Joy
Published: 02/01/2018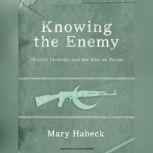 Knowing the Enemy
by
Mary Habeck
After September 11, Americans agonized over why nineteen men hated the United States enough to kill three thousand civilians in an unprovoked assault. Analysts have offered a wide variety of explanations for the attack, but the one voice missing is ...
Narrator: Jo Anna Perrin
Published: 09/22/2010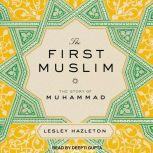 The First Muslim
by
Lesley Hazleton
Muhammad's was a life of almost unparalleled historical importance; yet for all the iconic power of his name, the intensely dramatic story of the prophet of Islam is not well known. In The First Muslim, Lesley Hazleton brings him vibrantly to life. ...
Narrator: Deepti Gupta
Published: 03/07/2017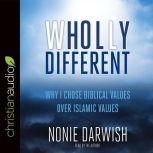 Wholly Different
by
Nonie Darwish
Western countries are ignorant of true Islamic values, says Nonie Darwish. Darwish is an Egyptian-American, former-Muslim human rights activist who is frustrated with mainstream America's talk of tolerance and assimilation. In Wholly Different, ...
Narrator: Nonie Darwish
Published: 02/21/2017

{"id":"1891364","ean":"9780525500032","abr":"Unabridged","title":"What the Qur'an Meant: And Why It Matters","subtitle":"And Why It Matters","author":"Garry Wills","rating_average":"0","narrator":"Robertson Dean","ubr_id":"1891364","abr_id":"0","ubr_price":"15.00","abr_price":"0.00","ubr_memprice":"9.75","abr_memprice":"0.00","ubr_narrator":"Robertson Dean","abr_narrator":"","ubr_length":"Unabridged: 8 hr","abr_length":"Abridged: "}