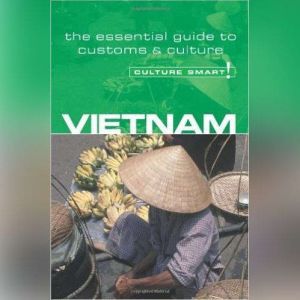 List: $49.99

| Sale: $35.00
Vietnam - Culture Smart!
Format: Digital Audiobook Download
---
Synopsis
Culture Smart! Vietnam outlines the history, culture, and traditions of the Vietnamese. It explains certain deep-seated attitudes, describes some of the social and cultural changes now under way, and gives practical advice on what to expect and how to behave in unfamiliar situations. It aims to help you discover for yourself the warmth and vast potential of this fascinating country and its delightful people. They are open and friendly, with a sense of humor and irony, and frankly curious about the outside world. Kind and generally helpful toward strangers, they are industrious, shrewd, and determined to improve their lot. Amidst war and strife throughout their countries history, the true Vietnamese characteristics of patience and adversity shine through in this in depth-look at their culture.