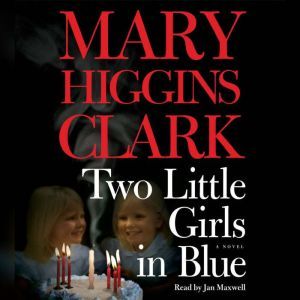 Synopsis
A tragic kidnapping... the mystery of twin telepathy... a mother's search for a child, presumed dead. Hours after throwing a third birthday party for their twins Kathy and Kelly in their Connecticut home, Margaret and Steve Frawley return home from a dinner in New York to discover the police in the house, their daughters missing, and an eight million dollar ransom note. The Frawleys meet the kidnapper's demands, but the abandoned car they're led to contains only Kelly, the body of the driver, and a suicide note, saying he had inadvertently killed Kathy and dumped her body in the ocean. At the private memorial Mass for Kathy, Kelly tugs Margaret's arm and says that her sister Kathy "wants to come home right now." More unexplainable occurrences indicate that Kelly is in touch with Kathy, but no one except Margaret believes that Kathy is still alive. As Kelly's warnings become increasingly specific and alarming, however, FBI agents set out on a search for the kidnappers as Kathy's life hangs by a thread. Delving into the well-documented but still unexplained phenomenon of twin telepathy, worldwide #1 bestseller Mary Higgins Clark takes us deep into the minds of her characters while lifting us to the heights of suspense.
About the Author
Suspense author, Mary Higgins Clark has had 51 novels that have been bestsellers in the United States and many other countries, all of which remain in print through 2015. It was through necessity that her career blossomed, but she had always had writing talent and aspirations.

Clark followed a dream in her early career and took time out to be a(at that time) stewardess for PanAm so she could see the world. Just before beginning her exciting new job.....being paid $5 less per week than her secretarial job.......she met William Clark who was so smitten with her that he proposed that she stay in the job for one year, then marry him at the end of that year. And they did just that. The Clarks had five children, and sadly her husband passed away from an extended bout of heart problems in 1964. Also, very sadly, his mother was at his bedside when he died, and she too passed away that very same night.

So, as stated before, out of necessity, Higgins Clark seriously launched her career of writing 51suspense novels with some being adapted to film. She is known as the "Queen of Suspense", she has the ability to serve as a master plotter to slowly create tension for the reader, while giving the appearance that everyone is guilty. Her books feature strong, independent women characters who are the heroines, who are noted for making sensible decisions. Readers tend to identify with these characters as more ordinary people than most novel heroines. Higgins Carter's novels are for adult readers, but because she does not include explicit sex or violence in them, they are also popular with children as young as twelve. Simon & Schuster have published all of Higgins Clark's novels, signed her to a $64 million , four book contract in 1990, and have funded the Mary Higgins Clark Award given to new authors of suspense novels.
AudiobooksNow review by Carolyn on 2007-06-13 19:58:42
I am not a huge Mary Higgins Clark fan but I always hope I will be surprised and like every book I read by her but I just can't love her books. She is a streaky writer to me. The main problem is I have a hard time believing some of her plot lines and she lapses into melodrama rather than being creative with her emotional characters. I am sure a woman who has had both her children snatched from their home will be hysterical but I think there is a better way to write the scene than create yet another stereotype. Another problem with this book is there were too many red herrings and dead ends which bogged down the story. It could have been trimmed down a little and made for a tighter, better mystery novel. Clark can be great but unfortunately she falls short and does not always suit my reading taste. She is one of those writers I consider "borderline" authors who can go either way in their writing. Fans of her work will probably like the book but I only mildly liked it.
AudiobooksNow review by Kate on 2010-02-03 22:38:12
I really enjoyed this book. It was a very fast read and I loved the suspense. It made me want to look into the other books that Mary Higgins Clark has written so that I can add them to my list.
AudiobooksNow review by MerC on 2015-08-17 19:27:01
I enjoyed the book immensely. I would sit in the car to listen to a stopping point in the book, before I would leave the car. It was suspenseful.
{"id":"128137","ean":"9780743582636","abr":"Abridged","title":"Two Little Girls in Blue","subtitle":"","author":"Mary Higgins Clark","rating_average":"3.67","narrator":"Jan Maxwell","ubr_id":"128136","abr_id":"128137","ubr_price":"23.95","abr_price":"17.95","ubr_memprice":"14.37","abr_memprice":"10.77","ubr_narrator":"","abr_narrator":"Jan Maxwell","ubr_length":"Unabridged: 7 hr 48 min","abr_length":"Abridged: 4 hr 49 min"}