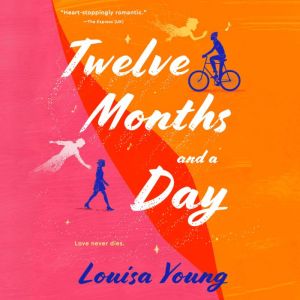 List: $20.00

| Sale: $14.40
Twelve Months and a Day
Format: Digital Audiobook Download
---
Synopsis
A poignant, modern love story about a young widow and widower and the two ghosts that bring them together because although love changes form, it never dies.

"Heart-stoppingly romantic."—The Express (UK)

Two couples. Four unfinished lives. A love that transcends space and time.

Rasmus and Jay, Róisín and Nico: two couples, strangers to each other. Two beautiful, ordinary love stories, cut short. Both in their thirties and too young to be widowed, Róisín swears she still feels Nico beside her in bed and Rasmus hears Jay as he writes songs at the piano.

Jay and Nico don't even believe in ghosts, yet here they still are. Still in love with Rasmus and Róisín. And maddeningly powerless. Until Jay has an idea that Nico wants no part of—bringing Róisín and Rasmus together. It's crazy enough that it just might work, but playing matchmaker to the living is no easy feat and one that will require all four of them to discover the meaning of love after loss, and the importance of fighting for happiness against all odds.

Moving and thought-provoking, playful and bittersweet, Twelve Months and a Day asks what is love? And what are we to do with it?