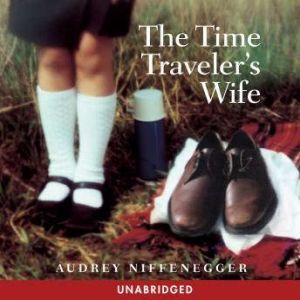 Synopsis
This bestselling and innovative debut novel from Audrey Niffenegger explores the perfect marriage, one that is tested by challenges the couple can neither control nor predict. An imaginative extension of everyday life, the story asks: What if two people who loved each other deeply, married, and faced a life in which one person remained constant while the other slipped fluidly in and out of time?<br><br>This is the story of Clare, a beautiful art student, and Henry, an adventuresome librarian, who have known each other since Clare was six and Henry was thirty-six, and were married when Clare was twenty-three and Henry thirty-one. Impossible but true, because Henry is one of the first people diagnosed with Chrono-Displacement Disorder: triggered by emotions and memories, his genetic clock resets and he finds himself misplaced in time. His disappearances are spontaneous and his experiences are unpredictable. Through Henry&#8217; time travel the couple attempt to live normal lives, but all of this is threatened by something neither can control. Narrators: Fred Berman, Phoebe Strole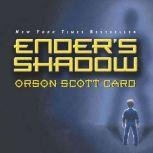 Ender's Shadow
by
Orson Scott Card
The novel that launched the bestselling Ender's Shadow series—available for the first time on unabridged cd The human race is at War with the "Buggers," an insect-like alien race. As Earth prepares to defend itself from total dest...
Narrator: Scott Brick
Published: 05/01/2005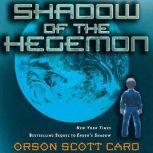 Shadow of the Hegemon
by
Orson Scott Card
The War is over, won by Ender Wiggin and his team of brilliant child-warriors. The enemy is destroyed, the human race is saved. Ender himself refuses to return to the planet, but his crew has gone home to their families, scattered across the globe. ...
Narrator: David Birney
Published: 09/05/2006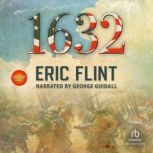 1632
by
Eric Flint
New York Times best-selling author Eric Flint has received glowing critical praise for his Ring of Fire alternate history series. In this first installment, a West Virginia town is transported from the year 2000 to 1631 Germany at the height of the ...
Narrator: George Guidall
Published: 03/13/2012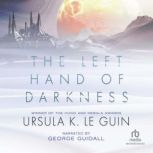 The Left Hand of Darkness
by
Ursula K. Le Guin
Winner of the Hugo and Nebula Awards A groundbreaking work of science fiction, The Left Hand of Darkness tells the story of a lone human emissary to Winter, an alien world whose inhabitants can change their gender. His goal is to facilitate Winter's...
Narrator: George Guidall
Published: 12/16/2016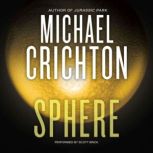 Sphere
by
Michael Crichton
"Ingenious and beguiling." —Time"Crichton keeps us guessing at every turn in his best work since The Andromeda Strain." —Los Angeles Times"Sphere may be Crichton's best novel, but even if it ranked onl...
Narrator: Scott Brick
Published: 11/03/2015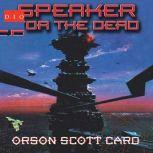 Speaker for the Dead
by
Orson Scott Card
The thrilling sequel to Ender's Game and winner of the Hugo and Nebula Awards—this full cast unabridged recording includes an original postscript written and recorded by author Orson Scott Card.Three thousand years have passed sin...
Narrator: David Birney
Published: 04/01/2004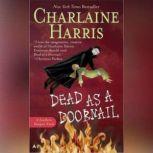 Dead as a Doornail
by
Charlaine Harris
New York Times and USA Today best-selling author Charlaine Harris has won an Anthony Award for her one-of-a-kind Sookie Stackhouse mystery series. Sookie—a Louisiana cocktail waitress, skilled telepath, and friend to vampires—has a de...
Narrator: Johanna Parker
Published: 05/09/2005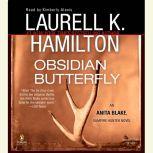 Obsidian Butterfly
by
Laurell K. Hamilton
#1 New York Times bestselling author Laurell K. Hamilton offers a sexy, suspenseful novel of human—and inhuman—passions, as vampire hunter Anita Blake must repay a favor to a man almost as dangerous as the ancient evil she's ab...
Narrator: Kimberly Alexis
Published: 03/18/2010

Going Postal
by
Terry Pratchett
Arch-swindler Moist von Lipwig never believed his crimes were hanging offenses -- until he found himself with a noose around his neck, dropping through a trap door, and falling into ... a government job? Getting the moribund Postal Service up and ru...
Narrator: Stephen Briggs
Published: 01/25/2005

AudiobooksNow review by Annette on 2007-05-22 16:23:58
I read this book three years ago, and can still vividly remember the emotions it pulled from me. If you haven't read it yet - what are you waiting for?
AudiobooksNow review by Rebecca on 2007-05-27 01:59:15
I really enjoyed this book. The premise is quite clever and nicely done. I didn't care for the ending, though. I didn't quite get how he could suddenly be in the same place in the past twice, when in every other instance he was only in the present once and the past once. All in all, a great read; here's hoping they don't butcher the movie.
AudiobooksNow review by merri on 2007-07-05 01:19:48
i loved this book, everything about it. i loved how it skipped around, because that's how my mind works. i loved the whole time travel leap in leap out concept, it's like one of my favorite shows as a kid, quantum leap. i loved the ending, it was so realistic. whenever i see people on the train reading this book i silently think, good choice.
AudiobooksNow review by Jennie on 2007-07-05 15:27:33
This is one of the best books I've ever read. It is my all-time favorite. Being the bookworm that I am, my friends always ask me what book they should read. I always recommend The Time Traveler's Wife. This book will make you smile and cry and cry some more. Although the beginning of the book is a bit confusing, it will make sense as continue reading. This book is truly amazing and will take you out of your humdrum world and you'll enter the lives of Henry and Claire.
AudiobooksNow review by Rosemary on 2007-11-11 14:25:49
Nothing is better than a book that leaves an impression after you've finished---a book that makes you sad to put it down. The characters, while unique due to the extraordinary cir***stances, are familiar and realistic. Highly recommended!
{"id":"1171458","ean":"9781611744293","abr":"Unabridged","title":"The Time Traveler's Wife","subtitle":"","author":"Audrey Niffenegger","rating_average":"3.77","narrator":"Fred Berman","ubr_id":"1171458","abr_id":"0","ubr_price":"27.97","abr_price":"0.00","ubr_memprice":"16.78","abr_memprice":"0.00","ubr_narrator":"Fred Berman","abr_narrator":"","ubr_length":"Unabridged: 16 hr 40 min","abr_length":"Abridged: "}