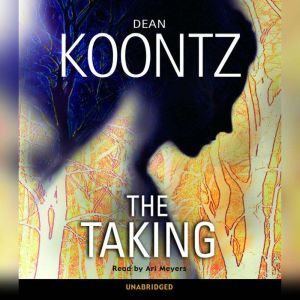 Synopsis
In one of the most dazzling books of his celebrated career, Dean Koontz delivers a masterwork of page-turning suspense that surpasses even his own inimitable reputation as a chronicler of our worst fears—and best dreams. In The Taking he tells the story of a community cut off from a world under siege, and the terrifying battle for survival waged by a young couple and their neighbors as familiar streets become fog-shrouded death traps. Gripping, heartbreaking, and triumphant in the face of mankind's darkest hour, here is a small-town slice-of-doomsday thriller that strikes to the core of each of us to ask: What would you do in the midst of The Taking.

On the morning that will mark the end of the world they have known, Molly and Niel Sloan awaken to the drumbeat of rain on their roof. It has haunted their sleep, invaded their dreams, and now they rise to find a luminous silvery downpour drenching their small California mountain town. A strange scent hangs faintly in the air, and the young couple cannot shake the sense of something wrong.

As hours pass and the rain continues to fall, Molly and Niel listen to disturbing news of extreme weather phenomena across the globe. Before evening, their little town loses television and radio reception. Then telephone and the Internet are gone. With the ceaseless rain now comes an obscuring fog that transforms the once-friendly village into a ghostly labyrinth. By nightfall the Sloans have gathered with some of their neighbors to deal with community damage...but also because they feel the need to band together against some unknown threat, some enemy they cannot identify or even imagine.

In the night, strange noises arise, and at a distance, in the rain and the mist, mysterious lights are seen drifting among the trees. The rain diminishes with the dawn, but a moody gray-purple twilight prevails. Soon Molly, Niel, and their small band of friends will be forced to draw on reserves of strength, courage, and humanity they never knew they had. For within the misty gloom they will encounter something that reveals in a terrifying instant what is happening to their world—something that is hunting them with ruthless efficiency. Epic in scope, searingly intimate and immediate in perspective, The Taking is an adventure story like no other, a relentless roller-coaster read that brings apocalypse to Main Street and showcases the talents of one of our most original and mesmerizing novelists at the pinnacle of his powers.


From the Hardcover edition.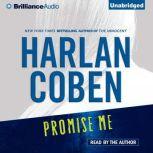 Promise Me
by
Harlan Coben
It has been six years since entertainment agent Myron Bolitar last played superhero. In six years he hasn't thrown a punch. He hasn't held, much less fired, a gun. He hasn't called his friend Win, still the scariest man he knows, t...
Narrator: Harlan Coben
Published: 04/25/2006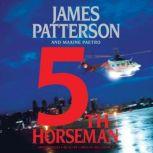 The 5th Horseman
by
James Patterson
It is a wild race against time as Lieutenant Lindsay Boxer and the newest member of the Women's Murder Club, attorney Yuki Castellano, lead an investigation into a string of mysterious patient deaths--and reveal a hospital administration determined...
Narrator: Carolyn McCormick
Published: 02/27/2006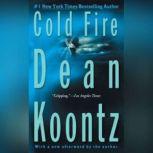 Cold Fire
by
Dean Koontz
Reporter Holly Thorne is intrigued by Jim Ironheart, who has saved 12 lives in the past three months. Holly wants to know what kind of power drives him, why terrifying visions of a churning windmill haunt his dreams, and just what he means when he w...
Narrator: Carol Cowan
Published: 12/07/2004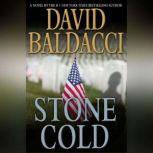 Stone Cold
by
David Baldacci
Recurring characters Oliver Stone and his Camel Club are back to save the life of beautiful con-artist, to implicate shady casino king, and to solve a string of murders of Washington D.C. political staffers.
Narrator: Ron McLarty
Published: 11/06/2007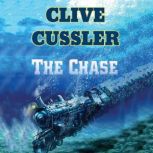 The Chase
by
Clive Cussler
Clive cussler is back with a stand-alone novel that "cranks up a head of steam and some high speed thrills." (Publishers Weekly)A no- nonsense detective is on the trail of the sharpest and deadliest criminal mind he has ever encountered: a serial ro...
Narrator: Scott Brick,Richard Ferrone
Published: 11/06/2007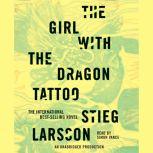 The Girl with the Dragon Tattoo
by
Stieg Larsson
A spellbinding amalgam of murder mystery, family saga, love story, and financial intrigue.It's about the disappearance forty years ago of Harriet Vanger, a young scion of one of the wealthiest families in Sweden . . . and about her octogenaria...
Narrator: Simon Vance,Reg Keeland
Published: 09/16/2008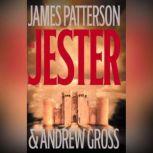 The Jester
by
James Patterson
Hugh De Luc, a poor innkeeper, returns home from the First Crusade wearied from battle and disillusioned by carnage. After journeying from the Holy Land back to his own small village, he finds his nightmare is just beginning.In his absence, Hugh's ...
Narrator: Neil Dickson
Published: 08/01/2005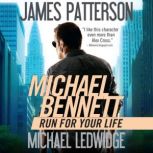 Run for Your Life
by
James Patterson
A calculating killer who calls himself The Teacher is taking on New York City, killing the powerful, the arrogant, the don't-give-a-darnst-about-anyone rich. For some New Yorkers it seems that the rich were getting what they deserve at last. For Ne...
Narrator: Bobby Cannavale
Published: 02/02/2009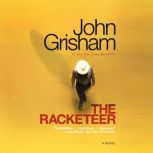 The Racketeer
by
John Grisham
Given the importance of what they do, and the controversies that often surround them, and the violent people they sometimes confront, it is remarkable that in the history of this country only four active federal judges have been murdered.Judge Ra...
Narrator: J. D. Jackson
Published: 10/23/2012

About the Author
Author Dean Koontz was born in Everett Pennsylvania in 1945. He has used various Pen names such as, Aaron Wolfe, Brian Coffey, David Axton, Deanna Dwyer, John Hill, K.R. Dwyer, Leigh Nichols, Anthony North, Owen West and Richard Paige. His accomplished occupations include novelist, short story writer, screenwriter and poet. Most people were not aware of his many Pen names and various talents in literature besides novelist. Koontz genres of choice are suspense, horror and science fiction thrillers. He has had 14 hardcovers and 14 paperbacks making it to #1 on the New York Times bestsellers list. According to the Dean Kootnz official website, he has sold more than 450 million copies of his books.

A little known fact about Dean Koontz is that he had hair transplantation in the late intos. Many of his novels are set in or around Orange County, California where he lives with his wife Gerda, in Newport Coast in an estate named Pelican Hills. His reported annual salary is $25 million.1990

AudiobooksNow review by Jennifer on 2007-05-10 19:37:09
I truly disliked this book, and can't seem to shake the disturbing, 'ick-y' (for lack of a better word)feeling it left me with. I'm a Koontz fan, but this one really was hard for me to get through. It was as if the author tried to think of the most gruesome, disgusting images he could imagine, and then crammed them into this book without any real developed plot or likable characters. It just seemed to be a way to showcase his ability to gross us out. The end was too abrupt and convenient--no real explanation and so many unanswered questions. I like the horror genre, but this was pointless.
AudiobooksNow review by Dutch on 2008-04-15 14:51:56
I don't know why I gave this two stars instead of one - probably because Koontz is still articulate, even when producing this kind of dreck. The reader, Ari Meyers, would be better suited to recording Hallmark cards than reading this relentlessly grim story. Although grim, the story is oddly unmoving - you don't care about the central characters at all, unless knowing that one of them loves T.S. Eliot and the other is a carpenter is enough to make you care about them. From a man who can write the wonderful Odd Thomas stories, The Taking is a great disappointment.
AudiobooksNow review by Stefani on 2009-02-22 18:17:24
This book was scary. A real page turner. Different from what I am used to reading by Koontz.
AudiobooksNow review by Teresa on 2011-01-05 03:41:48
Warning: SPOILERS FOLLOW! It should not matter anyway, because you should not read this book. I've never been so utterly disgusted in my life. I listened to this whole book, whose characters were never developed in the least, only to find in the end that the antagonist was none other than: Satan. That's right, the Satan of the Bible. Are you kidding me? If I hadn't had to send this awful **** back to Booksfree, I would have set it on fire. Was this written to appeal to the Tea Party people? What is going on?
{"id":"319801","ean":"9780739301791","abr":"Unabridged","title":"The Taking","subtitle":"","author":"Dean Koontz","rating_average":"3.12","narrator":"Ariadne Meyers","ubr_id":"319801","abr_id":"0","ubr_price":"19.95","abr_price":"0.00","ubr_memprice":"12.97","abr_memprice":"0.00","ubr_narrator":"Ariadne Meyers","abr_narrator":"","ubr_length":"Unabridged: 9 hr 20 min","abr_length":"Abridged: "}