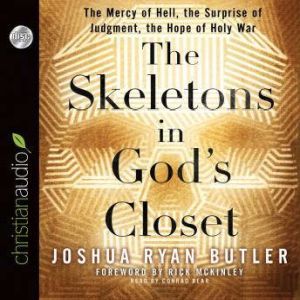 Details
The Skeletons in God's Closet: The Mercy of Hell, the Surprise of Judgment, the Hope of Holy War
Author: Joshua Ryan Butler
Narrator: Conrad Bear
Unabridged: 10 hr 53 min
Format: Digital Audiobook
Publisher: Christianaudio
Published: 10/14/2014
Synopsis
Is God a sadistic torturer? Coldhearted judge? Genocidal maniac? 
Unfortunately, our popular caricatures often make him out to be.
God has some skeletons in the closet. At least, that's what many of us fear. "How can a loving God send people to hell?" "Isn't it arrogant to believe Jesus is the only way to God?" "What is up with holy war in the Old Testament?" These are difficult questions that our family, our friends, our culture--even we ourselves--are asking. The Skeletons in God's Closet pulls these skeletons out of the closet to show that they were never really skeletons at all--but part of the good news that God is good and coming to redeem his world.

Hell is not an "underground torture chamber" God creates to torture sinners, but a destructive power we unleash that God has promised to redeem his world from--it represents an extravagant act of mercy. Judgment is not "churchgoers go to heaven, everyone else goes to hell," but God coming to raise humanity from death and set his world right by calling things out as they really are--and the results are a shocking surprise. Holy war is not "the strong using God to justify their conquest of the weak," but God arising on behalf of the weak when the tyranny of the strong has raged for far too long--he is the hope of the world.

Mercy. Surprise. Hope.
Not what we usually think.

Ultimately, The Skeletons in God's Closet uses our toughest questions to provoke paradigm shifts in how we understand our faith as a whole: we'll pull the "skeletons out of God's closet" to reveal they were never really skeletons at all. We'll grapple with the "skeletons in the ground" of tragedy, injustice and death in our world--to explore resurrection as God's good answer. Most importantly, we'll affirm that God is good "in his very bones"--not just in what he does but in who he is.

This is a book that sings loudly, boldly and clearly: God is good and coming to redeem his world.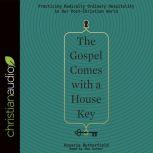 The Gospel Comes with a House Key
by
Rosaria Butterfield
What did God use to draw a radical, committed unbeliever to himself? Did God take her to an evangelistic rally? Or, since she had her doctorate in literature, did he use something in print? No, God used an invitation to dinner in a modest home, from...
Narrator: Rosaria Butterfield
Published: 05/15/2018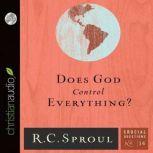 Does God Control Everything?
by
R. C. Sproul
Most people today believe that we live in a closed, mechanistic universe, that is, a universe that functions from day to day according to certain physical forces and causes. Classical Christianity has taken a very different view, teaching that God i...
Narrator: George W. Sarris
Published: 10/31/2014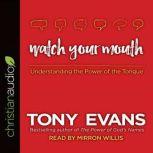 Watch Your Mouth
by
Tony Evans
"Does it really matter what I say?"Your greatest weapon—for good or evil—is in your mouth. From bestselling author Dr. Tony Evans comes a compelling resource to help you learn to tame your tongue. With life-changing insights shared throu...
Narrator: Mirron Willis
Published: 09/01/2016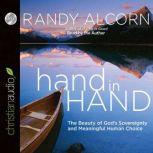 hand in Hand
by
Randy Alcorn
If God is sovereign, how can I be free to choose? But if God is not sovereign, how can he be God? Is it possible to reconcile God's sovereignty with human choice? This is one of the most perplexing theological questions. It's a...
Narrator: Randy Alcorn
Published: 10/21/2014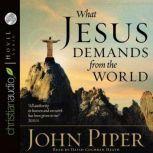 What Jesus Demands from the World
by
John Piper
Piper has gathered many of Jesus' demands from the four Gospels and puts the demands in a redemptive, historical context, then concisely examines each. The result is an accessible introduction for thoughtful inquirers and new believers, as well as m...
Narrator: David Cochran Heath
Published: 09/01/2006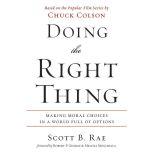 Doing the Right Thing
by
Scott Rae
As a culture we are in an ethical mess because wea€™ve neglected moral training and education. This book proposes that there is such a thing as moral truth, that it can be known, and that it can be put into practice in a persona€&tra...
Narrator: Chip Arnold
Published: 11/26/2013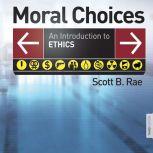 Moral Choices
by
Scott Rae
Understanding the basis of making moral choices is crucial as society becomes increasingly complex. Moral Choices: An Introduction to Ethics gives college students a solid grounding in both theory of ethics and its applications to the social issues ...
Narrator: Maurice England
Published: 06/21/2011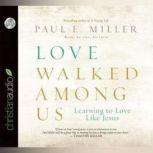 Love Walked Among Us
by
Paul E. Miller
Nowhere was the vitality of Jesus more visible than in His love—compassionate, honest, powerful, humble, and sacrificial. Get to know Jesus, observe His life and His love as they unfold in the gospel accounts of Matthew, Mark, Luke, and John. Com...
Narrator: Paul E. Miller
Published: 05/01/2014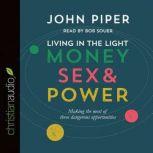 Living in the Light
by
John Piper
What, or who, is at the center of your universe? John Piper shows us the blazing glory of Christ and urges us to set him as the sun at the center of our personal solar systems, so that each area of our life might orbit in the way it was designed to....
Narrator: Bob Souer
Published: 05/03/2016

{"id":"1088800","ean":"9781610459532","abr":"Unabridged","title":"The Skeletons in God's Closet: The Mercy of Hell, the Surprise of Judgment, the Hope of Holy War","subtitle":"The Mercy of Hell, the Surprise of Judgment, the Hope of Holy War","author":"Joshua Ryan Butler","rating_average":"0","narrator":"Conrad Bear","ubr_id":"1088800","abr_id":"0","ubr_price":"14.98","abr_price":"0.00","ubr_memprice":"8.99","abr_memprice":"0.00","ubr_narrator":"Conrad Bear","abr_narrator":"","ubr_length":"Unabridged: 10 hr 53 min","abr_length":"Abridged: "}