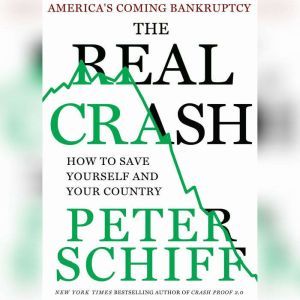 Details
The Real Crash: America's Coming Bankruptcy---How to Save Yourself and Your Country
Best Seller
Author: Peter D. Schiff
Narrator: Oliver Wyman
Unabridged: 12 hr 55 min
Format: Digital Audiobook
Publisher: Macmillan Audio
Published: 05/22/2012
Synopsis
For over 30% new material including many startling developments that have occurred in the past few years, check out The Real Crash Fully Revised and Updated Edition, on sale now. You might be thinking everything's okay: the stock market is on the rise, jobs are growing, the worst of it is over.You'd be wrong.In The Real Crash, New York Times bestselling author Peter D. Schiff argues that America is enjoying a government-inflated bubble, one that reality will explode . . . with disastrous consequences for the economy and for each of us. Schiff demonstrates how the infusion of billions of dollars of stimulus money has only dug a deeper hole: the United States government simply spends too much and does not collect enough money to pay its debts, and in the end, Americans from all walks of life will face a crushing consequence. We're in hock to China, we can't afford the homes we own, and the entire premise of our currency---backed by the full faith and credit of the United States---is false. Our system is broken, Schiff says, and there are only two paths forward. The one we're on now leads to a currency and sovereign debt crisis that will utterly destroy our economy and impoverish the vast majority of our citizens. However, if we change course, the road ahead will be a bit rockier at first, but the final destination will be far more appealing. If we want to avoid complete collapse, we must drastically reduce government spending---eliminate entire agencies, end costly foreign military escapades and focus only on national defense---and stop student loan or mortgage interest deductions, as well as drug wars and bank-and-business bailouts. We must also do what no politician or pundit has proposed: America should declare bankruptcy, restructure its debts, and reform our system from the ground up. Persuasively argued and provocative, The Real Crash explains how we got into this mess, how we might get out of it, and what happens if we don't. And, with wisdom born from having predicted the Crash of 2008, Peter Schiff explains how to protect yourself, your family, your money, and your country against what he predicts.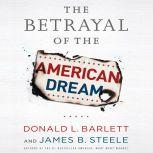 The Betrayal of the American Dream
by
Donald L. Barlett
America's unique prosperity is based on its creation of a middle class. In the twentieth century, that middle class provided the workforce, the educated skills, and the demand that gave life to the world's greatest consumer economy. It was innovativ...
Narrator: Wes Talbot
Published: 09/11/2012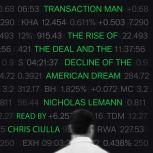 Transaction Man
by
Nicholas Lemann
This program includes a prologue and epilogue read by the author.Over the last generation, the United States has undergone seismic changes. Stable institutions have given way to frictionless transactions, which are celebrated no matter what collater...
Narrator: Chris Ciulla
Published: 09/10/2019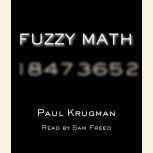 Fuzzy Math
by
Paul Krugman
Wielding his widely recognized powers of explanation, Paul Krugman lays bare the hidden facts behind the $2 trillion tax cut.With huge budget surpluses just ahead, the question of whether to cut taxes has shifted to when? and by how much? With ...
Narrator: Sam Freed
Published: 06/12/2001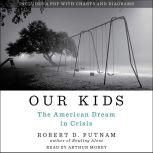 Our Kids
by
Robert D. Putnam
A groundbreaking examination of the growing inequality gap from the bestselling author of Bowling Alone: why fewer Americans today have the opportunity for upward mobility.It's the American dream: get a good education, work hard, buy a house, ...
Narrator: Arthur Morey
Published: 03/10/2015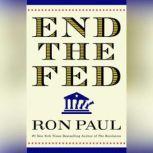 End the Fed
by
Ron Paul
In the post-meltdown world, it is irresponsible, ineffective, and ultimately useless to have a serious economic debate without considering and challenging the role of the Federal Reserve. Most people think of the Fed as an indispensable institutio...
Narrator: Bob Craig
Published: 09/16/2009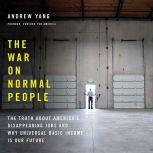 The War on Normal People
by
Andrew Yang
From entrepreneur Andrew Yang, the founder of Venture for America, an eye-opening look at how new technologies are erasing millions of jobs before our eyes-and a rallying cry for the urgent steps America must take, including Universal Basic Inco...
Narrator: Andrew Yang
Published: 04/03/2018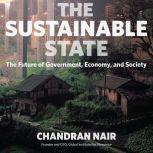 The Sustainable State
by
Chandran Nair
The free-market, limited government development model has been an ecological and social disaster for the developing world. Sustainable and equitable development is only possible with the active involvement of a strong central state that can guide th...
Narrator: Peter Noble
Published: 10/09/2018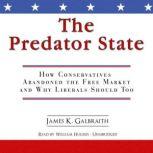 The Predator State
by
James K. Galbraith
The cult of the free market—with its dogma of tax cuts, small government, and deregulation—has dominated economic policy talk since the Reagan revolution of nearly thirty years ago, seducing even liberals along the way. But a fu...
Narrator: William Hughes
Published: 05/05/2009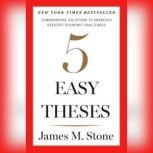 Five Easy Theses
by
James Stone
A NEW YORK TIMES BESTSELLERA business leader and esteemed economic thinker outlines simple solutions to America's five most pressing public policy issues, from healthcare to education to inequality.America today confronts a host of u...
Narrator: Christopher Grove
Published: 07/05/2016

{"id":"243285","ean":"9781427222947","abr":"Unabridged","title":"The Real Crash: America's Coming Bankruptcy---How to Save Yourself and Your Country","subtitle":"America's Coming Bankruptcy---How to Save Yourself and Your Country","author":"Peter D. Schiff","rating_average":"4","narrator":"Oliver Wyman","ubr_id":"243285","abr_id":"0","ubr_price":"26.99","abr_price":"0.00","ubr_memprice":"16.19","abr_memprice":"0.00","ubr_narrator":"Oliver Wyman","abr_narrator":"","ubr_length":"Unabridged: 12 hr","abr_length":"Abridged: "}