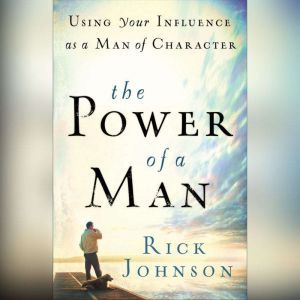 List: $12.98

| Sale: $9.09
Club: $6.49
The Power of a Man


Using Your Influence as a Man of Character

Format: Digital Audiobook Download
---
Synopsis
In a culture where men are often confused about their identities, Rick Johnson, popular author and founder of Better Dads, wants to clarify the confusion. His latest book equips men to be the powerful and influential men God created them to be, as husbands, fathers, and world-changers.

The Power of a Man includes honest and insightful advice on:

• being a man of character
• loving your wife and children as a better husband and father
• sacrificing and living life for the benefit of others
• living a life of great significance and deeper meaning
• overcoming the traps that hinder masculinity
• developing the seven traits of true masculinity

It is a call to answer God's unique design for men to impact the world around them. It's perfect for men of all ages and for women to give to the men in their lives.