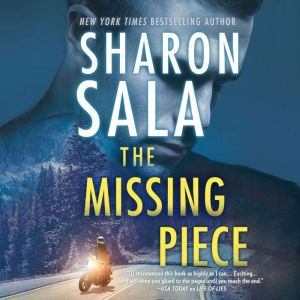 List: $27.99

| Sale: $19.59
Club: $13.99
The Missing Piece
Format: Digital Audiobook Download
---
Synopsis
Solving the puzzle could be the last thing he does…

PI Charlie Dodge knows what it's like to have something important disappear. His wife, Annie, suffers from early-onset Alzheimer's, causing her to remember little of the life she shared with her husband. Charlie has devoted his career to saving what he can—missing people, threatened lives. But when prominent Denver multimillionaire Carter Dunleavy vanishes without a trace, Charlie and his assistant, Wyrick, discover missing doesn't always mean gone.

It turns out Carter didn't vanish after all—he's gone into hiding. Someone in his inner circle wants him dead and now Carter needs Charlie to expose the culprit before the Dunleavy empire spirals into ruin. But with a tangled web of suspects looking to silence Charlie's investigation, he'll have to find Carter's would-be killer and fast, before the traitor can finish the job.