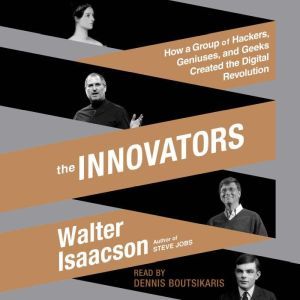 Synopsis
Following his blockbuster biography of Steve Jobs, The Innovators is Walter Isaacson's revealing story of the people who created the computer and the Internet. It is destined to be the standard history of the digital revolution and an indispensable guide to how innovation really happens.What were the talents that allowed certain inventors and entrepreneurs to turn their visionary ideas into disruptive realities? What led to their creative leaps? Why did some succeed and others fail? In his masterly saga, Isaacson begins with Ada Lovelace, Lord Byron's daughter, who pioneered computer programming in the 1840s. He explores the fascinating personalities that created our current digital revolution, such as Vannevar Bush, Alan Turing, John von Neumann, J.C.R. Licklider, Doug Engelbart, Robert Noyce, Bill Gates, Steve Wozniak, Steve Jobs, Tim Berners-Lee, and Larry Page. This is the story of how their minds worked and what made them so inventive. It's also a narrative of how their ability to collaborate and master the art of teamwork made them even more creative. For an era that seeks to foster innovation, creativity, and teamwork, The Innovators shows how they happen.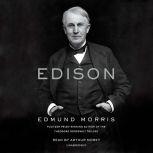 Edison
by
Edmund Morris
From Pulitzer Prize-winning author Edmund Morris comes a revelatory new biography of Thomas Alva Edison, the most prolific genius in American history. Although Thomas Alva Edison was the most famous American of his time, and remains an international...
Narrator: Arthur Morey
Published: 10/22/2019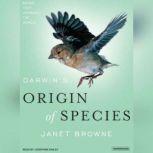 Darwin's Origin of Species
by
Janet Browne
A sensation on its publication in 1859, The Origin of Species profoundly shocked Victorian readers by calling into question the belief in a Creator with its description of evolution through natural selection. And Darwin's seminal work is nearly as c...
Narrator: Josephine Bailey
Published: 03/24/2007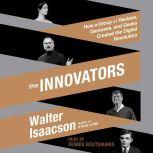 The Innovators
by
Walter Isaacson
Following his blockbuster biography of Steve Jobs, The Innovators is Walter Isaacson's revealing story of the people who created the computer and the Internet. It is destined to be the standard history of the digital revolution and an indispen...
Narrator: Dennis Boutsikaris
Published: 10/07/2014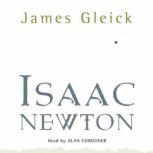 Isaac Newton
by
James Gleick
James Gleick has long been fascinated by the making of science -- how ideas order visible appearances, how equations can give meaning to molecular and stellar phenomena, how theories can transform what we see. In Chaos, he chronicled the emergence ...
Narrator: Allan Corduner
Published: 04/26/2005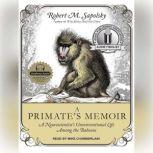 A Primate's Memoir
by
Robert M. Sapolsky
"I had never planned to become a savanna baboon when I grew up; instead, I had always assumed I would become a mountain gorilla," writes Robert Sapolsky in this witty and riveting chronicle of a scientist's coming-of-age in remote Africa. An exhila...
Narrator: Mike Chamberlain
Published: 12/10/2013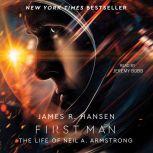 First Man
by
James R. Hansen
Soon to be a major motion picture, this is the first—and only—definitive authorized account of Neil Armstrong, the man whose "one small step" changed history.When Apollo 11 touched down on the Moon's surface in 1969, th...
Narrator: Jeremy Bobb,Boyd Gaines
Published: 05/29/2018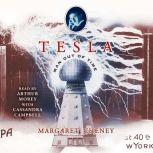 Tesla
by
Margaret Cheney
Called a madman by some, a genius by others, and an enigma by nearly everyone, Nikola Tesla was possibly the greatest inventor the world has ever known. He was, without a doubt, a trail blazer who created astonishing, sometimes world-transforming, d...
Narrator: Arthur Morey
Published: 11/18/2014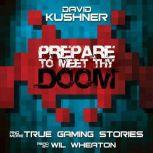 Prepare to Meet Thy Doom: And More True Gaming Stories
by
David Kushner
From "Masters of Doom" author, David Kushner, comes "Prepare to Meet Thy Doom", a compilation of true gaming stories covering many facets of America's biggest entertainment business: the video game industry. In addition to more than a d...
Narrator: Wil Wheaton
Published: 10/01/2015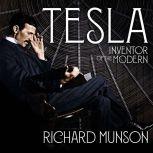 Tesla
by
Richard Munson
Nikola Tesla, a Serbian immigrant, invented the radio, the induction motor, the neon lamp, and the remote control. His breakthrough came in alternating current, the basis of the electric grid and long-distance electrical transmission. This pitted hi...
Narrator: Charles Constant
Published: 06/19/2018

About the Author
Walter Isaacson is the president and CEO of the Aspen Institute, a nonpartisan educational and policy studies institute based in Washington, DC. He has been the chairman and CEO of CNN and the editor of Time Magazine. In 2011 he wrote a biography titled "Steve Jobs", which was based off on over forty interviews with Jobs over a two-year period up until shortly before his death. It became an international best-seller, breaking all records for sales of a biography.

Isaacson was born on May 20, 1952, in New Orleans. He is a graduate of Harvard College and of Pembroke College of Oxford University, where he was a Rhodes Scholar. He began his career at "The Sunday Times" of London and then the New Orleans "Times-Picayune". He joined "Times" in 1978 and served as a political correspondent, national editor, and editor of digital media before becoming the magazine's 14th editor in 1996. He became chairman and CEO of CNN in 2001, and then president and CEO of the Aspen Institute in 2003.

Along with "Steve Jobs", Isaacson has published several other books, including: "Einstein: His Life and Universe" (2007), "Benjamin Franklin: An American Life" (2003) and Kissinger: A Biography" (1992), as well as coauthor of "The Wise Men: Six Friends and the World They Made" (1986). His most recent book, "The Innovators: How a Group of Hackers, Geniuses, and Geeks Created the Digital Revolution" (2014) is a biographical tale of the people who invented the computer, Internet and the other great innovations of the digital age. It became a New York Times bestseller.

Isaacson has been awarded many accolades of the years, including in 2012, when he was selected as one of the Time 100, the magazine's list of the most influential people in the world.
{"id":"629573","ean":"9781442376250","abr":"Abridged","title":"The Innovators: How a Group of Hackers, Geniuses, and Geeks Created the Digital Revolution","subtitle":"How a Group of Hackers, Geniuses, and Geeks Created the Digital Revolution","author":"Walter Isaacson","rating_average":"4.13","narrator":"Dennis Boutsikaris","ubr_id":"629578","abr_id":"629573","ubr_price":"29.99","abr_price":"17.99","ubr_memprice":"17.99","abr_memprice":"10.79","ubr_narrator":"","abr_narrator":"Dennis Boutsikaris","ubr_length":"Unabridged: 21 hr","abr_length":"Abridged: 8 hr 30 min"}