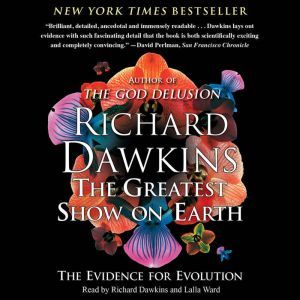 Synopsis
In 2008, a Gallup poll showed that 44 percent of Americans believed God had created man in his present form within the last 10,000 years. In a Pew Forum poll in the same year, 42 percent believed that all life on earth has existed in its present form since the beginning of time. In 1859 Charles Darwin's masterpiece, On the Origin of Species, shook society to its core. Darwin was only too aware of the storm his theory of evolution would provoke. But he surely would have raised an incredulous eyebrow at the controversy still raging a century and a half later. Evolution is accepted as scientific fact by all reputable scientists and indeed theologians, yet millions of people continue to question its veracity. Now the author of the iconic work The God Delusion takes them to task. The Greatest Show on Earth is a stunning counterattack on advocates of "Intelligent Design," explaining the evidence for evolution while exposing the absurdities of the creationist "argument." Dawkins sifts through rich layers of scientific evidence: from living examples of natural selection to clues in the fossil record; from natural clocks that mark the vast epochs wherein evolution ran its course to the intricacies of developing embryos; from plate tectonics to molecular genetics. Combining these elements and many more, he makes the airtight case that "we find ourselves perched on one tiny twig in the midst of a blossoming and flourishing tree of life and it is no accident, but the direct consequence of evolution by non-random selection." The Greatest Show on Earth comes at a critical time: systematic opposition to the fact of evolution is menacing as never before. In American schools, and in schools around the world, insidious attempts are made to undermine the status of science in the classroom. Dawkins wields a devastating argument against this ignorance, but his unjaded passion for the natural world turns what might have been a negative argument into a positive offering to the reader: nothing less than a master's vision of life, in all its splendor. ** Please contact Customer Service for additonal content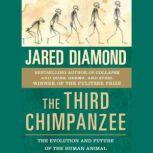 The Third Chimpanzee
by
Jared Diamond
The Development of an Extraordinary SpeciesWe human beings share 98 percent of our genes with chimpanzees. Yet humans are the dominant species on the planet -- having founded civilizations and religions, developed intricate and diverse forms of comm...
Narrator: Rob Shapiro
Published: 04/03/2012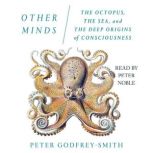 Other Minds
by
Peter Godfrey-Smith
Although mammals and birds are widely regarded as the smartest creatures on earth, it has lately become clear that a very distant branch of the tree of life has also sprouted higher intelligence: the cephalopods, consisting of the squid, the cuttlef...
Narrator: Peter Noble
Published: 03/07/2017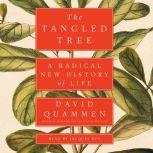 The Tangled Tree
by
David Quammen
Longlisted for the National Book Award for Nonfiction Nonpareil science writer David Quammen explains how recent discoveries in molecular biology can change our understanding of evolution and life's history, with powerful implications for huma...
Narrator: Jacques Roy
Published: 08/14/2018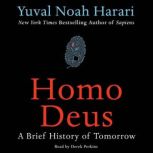 Homo Deus
by
Yuval Noah Harari
Yuval Noah Harari, author of the critically-acclaimed New York Times bestseller and international phenomenon Sapiens, returns with an equally original, compelling, and provocative book, turning his focus toward humanity's future, and our ques...
Narrator: Derek Perkins
Published: 02/21/2017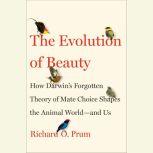 The Evolution of Beauty
by
Richard O. Prum
A FINALIST FOR THE PULITZER PRIZENAMED A BEST BOOK OF THE YEAR BY THE NEW YORK TIMES BOOK REVIEW, SMITHSONIAN, AND WALL STREET JOURNALA major reimagining of how evolutionary forces work, revealing how mating preferences—what Dar...
Narrator: Dan Woren
Published: 05/09/2017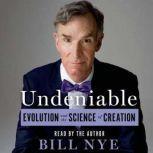 Undeniable
by
Bill Nye
"Evolution is one of the most powerful and important ideas ever developed in the history of science. Every question it raises leads to new answers, new discoveries, and new smarter questions. The science of evolution is as expansive as nature itself...
Narrator: Bill Nye
Published: 11/04/2014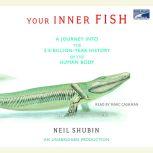 Your Inner Fish
by
Neil Shubin
Why do we look the way we do? What does the human hand have in common with the wing of a fly? Are breasts, sweat glands, and scales connected in some way? To better understand the inner workings of our bodies and to trace the origins of many of toda...
Narrator: Marc Cashman
Published: 01/15/2008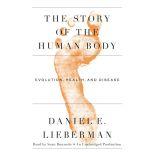 The Story of the Human Body
by
Daniel Lieberman
In this landmark book of popular science, Daniel E. Lieberman—chair of the department of human evolutionary biology at Harvard University and a leader in the field—gives us a lucid and engaging account of how the human body evolved over ...
Narrator: Sean Runnette
Published: 10/01/2013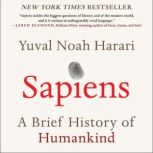 Sapiens
by
Yuval Noah Harari
New York Times BestsellerA Summer Reading Pick for President Barack Obama, Bill Gates, and Mark Zuckerberg From a renowned historian comes a groundbreaking narrative of humanity's creation and evolution—a #1 international bestsellerR...
Narrator: Derek Perkins
Published: 08/15/2017

{"id":"127955","ean":"9780743579285","abr":"Unabridged","title":"The Greatest Show on Earth: The Evidence for Evolution","subtitle":"The Evidence for Evolution","author":"Richard Dawkins","rating_average":"4.44","narrator":"Richard Dawkins","ubr_id":"127955","abr_id":"0","ubr_price":"23.95","abr_price":"0.00","ubr_memprice":"14.37","abr_memprice":"0.00","ubr_narrator":"Richard Dawkins","abr_narrator":"","ubr_length":"Unabridged: 16 hr 30 min","abr_length":"Abridged: "}