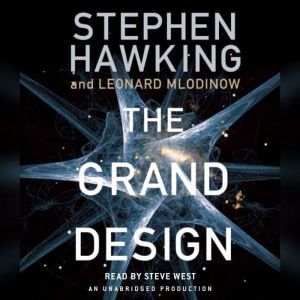 Synopsis
THE FIRST MAJOR WORK IN NEARLY A DECADE BY ONE OF THE WORLD'S GREAT THINKERS—A MARVELOUSLY CONCISE BOOK WITH NEW ANSWERS TO THE ULTIMATE QUESTIONS OF LIFE
 
When and how did the universe begin? Why are we here? Why is there something rather than nothing? What is the nature of reality? Why are the laws of nature so finely tuned as to allow for the existence of beings like ourselves? And, finally, is the apparent "grand design" of our universe evidence of a benevolent creator who set things in motion—or does science offer another explanation?

The most fundamental questions about the origins of the universe and of life itself, once the province of philosophy, now occupy the territory where scientists, philosophers, and theologians meet—if only to disagree. In their new book, Stephen Hawking and Leonard Mlodinow present the most recent scientific thinking about the mysteries of the universe, in nontechnical language marked by both brilliance and simplicity.

In The Grand Design they explain that according to quantum theory, the cosmos does not have just a single existence or history, but rather that every possible history of the universe exists simultaneously. When applied to the universe as a whole, this idea calls into question the very notion of cause and effect. But the "top-down" approach to cosmology that Hawking and

Mlodinow describe would say that the fact that the past takes no definite form means that we create history by observing it, rather than that history creates us. The authors further explain that we ourselves are the product of quantum fluctuations in the very early universe, and show how quantum theory predicts the "multiverse"—the idea that ours is just one of many universes that appeared spontaneously out of nothing, each with different laws of nature.

Along the way Hawking and Mlodinow question the conventional concept of reality, posing a "model-dependent" theory of reality as the best we can hope to find. And they conclude with a riveting assessment of M-theory, an explanation of the laws governing us and our universe that is currently the only viable candidate for a complete "theory of everything." If confirmed, they write, it will be the unified theory that Einstein was looking for, and the ultimate triumph of human reason.

A succinct, startling, and lavishly illustrated guide to discoveries that are altering our understanding and threatening some of our most cherished belief systems, The Grand Design is a book that will inform—and provoke—like no other.


From the Hardcover edition.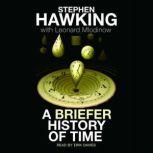 A Briefer History of Time
by
Stephen Hawking
FROM ONE OF THE MOST BRILLIANT MINDS OF OUR TIME COMES A BOOK THAT CLARIFIES HIS MOST IMPORTANT IDEAS   Stephen Hawking's worldwide bestseller A Brief History of Time remains a landmark volume in scientific writing. But for readers who ha...
Narrator: Erik Davies
Published: 09/27/2005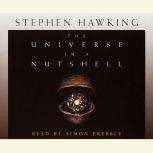 The Universe in a Nutshell
by
Stephen Hawking
Stephen Hawking's phenomenal, multimillion-copy bestseller, A Brief History of Time, introduced the ideas of this brilliant theoretical physicist to readers all over the world. Now, in a major publishing event, Hawking returns with a lavishly ...
Narrator: Simon Prebble
Published: 11/06/2001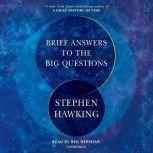 Brief Answers to the Big Questions
by
Stephen Hawking
The world-famous cosmologist and #1 bestselling author of A Brief History of Time leaves us with his final thoughts on the biggest questions facing humankind. Stephen Hawking was the most renowned scientist since Einstein, known both for his groundb...
Narrator: Ben Whishaw
Published: 10/16/2018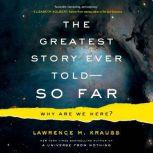 The Greatest Story Ever Told . . . So Far
by
Lawrence M. Krauss
Internationally renowned, award-winning theoretical physicist, New York Times bestselling author of A Universe from Nothing, and passionate advocate for reason, Lawrence Krauss tells the dramatic story of the discovery of the hidden world of reality...
Narrator: Lawrence Krauss
Published: 03/21/2017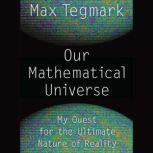 Our Mathematical Universe
by
Max Tegmark
Max Tegmark leads us on an astonishing journey through past, present and future, and through the physics, astronomy and mathematics that are the foundation of his work, most particularly his hypothesis that our physical reality is a mathematical str...
Narrator: Rob Shapiro
Published: 01/07/2014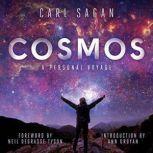 Cosmos
by
Carl Sagan
Cosmos is one of the bestselling science books of all time. In clear-eyed prose, Sagan reveals a jewel-like blue world inhabited by a life form that is just beginning to discover its own identity and to venture into the vast ocean of space. Featurin...
Narrator: LeVar Burton
Published: 05/30/2017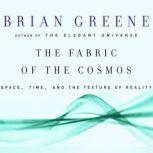 The Fabric of the Cosmos
by
Brian Greene
From Brian Greene, one of the world's leading physicists, comes a grand tour of the universe that makes us look at reality in a completely different way.Space and time form the very fabric of the cosmos. Yet they remain among the most mysteri...
Narrator: Michael Prichard
Published: 11/12/2003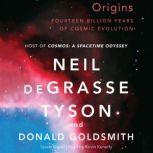 Origins
by
Neil deGrasse Tyson; Donald Goldsmith
A thrilling and accessible tour of the cosmos Our true origins are not just human, or even terrestrial, but in fact cosmic. Drawing on scientific breakthroughs and the current cross-pollination among geology, biology, astrophysics, and cosmology, O...
Narrator: Kevin Kenerly
Published: 09/02/2014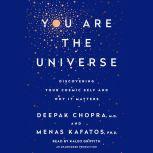 You Are the Universe
by
Deepak Chopra, M.D.
Now a New York Times Bestseller!  "A riveting and absolutely fascinating adventure that will blow your mind wide open!" —Dr. Rudolph E. TanziDeepak Chopra joins forces with leading physicist Menas Kafatos to explore some of the most ...
Narrator: Kaleo Griffith
Published: 02/07/2017

{"id":"327855","ean":"9781415966624","abr":"Unabridged","title":"The Grand Design","subtitle":"","author":"Stephen Hawking","rating_average":"4.07","narrator":"Steve West","ubr_id":"327855","abr_id":"0","ubr_price":"14.00","abr_price":"0.00","ubr_memprice":"9.10","abr_memprice":"0.00","ubr_narrator":"Steve West","abr_narrator":"","ubr_length":"Unabridged: 4 hr 40 min","abr_length":"Abridged: "}