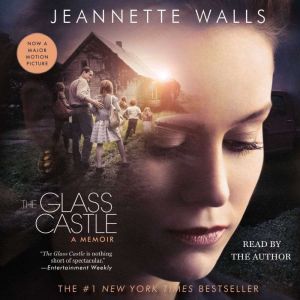 Synopsis
Topics & Questions for Discussion 1. Though The Glass Castle is brimming with unforgettable stories, which scenes were the most memorable for you? Which were the most shocking, the most inspiring, the funniest? 2. Discuss the metaphor of a glass castle and what it signifies to Jeannette and her father. Why is it important that, just before leaving for New York, Jeannette tells her father that she doesn't believe he'll ever build it? (p. 238). 3. The first story Walls tells of her childhood is that of her burning herself severely at age three, and her father dramatically takes her from the hospital: "You're safe now" (p. 14). Why do you think she opens with that story, and how does it set the stage for the rest of the memoir? 4. Rex Walls often asked his children, "Have I ever let you down?" Why was this question (and the required "No, Dad" response) so important for him -- and for his kids? On what occasions did he actually come through for them? 5. Jeannette's mother insists that, no matter what, "life with your father was never boring" (p. 288). What kind of man was Rex Walls? What were his strengths and weaknesses, his flaws and contradictions? 6. Discuss Rose Mary Walls. What did you think about her description of herself as an "excitement addict"? (p. 93). 7. Though it portrays an incredibly hardscrabble life, The Glass Castle is never sad or depressing. Discuss the tone of the book, and how do you think that Walls achieved that effect? 8 Describe Jeannette's relationship to her siblings and discuss the role they played in one another's lives. 9. In college, Jeannette is singled out by a professor for not understanding the plight of homeless people; instead of defending herself, she keeps quiet. Why do you think she does this? 10. The two major pieces of the memoir -- one half set in the desert and one half in West Virginia -- feel distinct. What effect did such a big move have on the family -- and on your reading of the story? How would you describe the shift in the book's tone? 11. Were you surprised to learn that, as adults, Jeannette and her siblings remained close to their parents? Why do you think this is? 12. What character traits -- both good and bad -- do you think that Jeannette inherited from her parents? And how do you think those traits shaped Jeannette's life? 13. For many reviewers and readers, the most extraordinary thing about The Glass Castle is that, despite everything, Jeannette Walls refuses to condemn her parents. Were you able to be equally nonjudgmental? 14. Like Mary Karr's Liars' Club and Rick Bragg's All Over But the Shoutin', Jeannette Walls' The Glass Castle tells the story of a wildly original (and wildly dysfunctional) family with humor and compassion. Were their other comparable memoirs that came to mind? What distinguishes this book?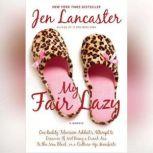 My Fair Lazy
by
Jen Lancaster
It's a JENaissance! The New York Times bestselling author of Pretty in Plaid gets her culture on. Readers have followed Jen Lancaster through job loss, sucky city living, weight loss attempts, and 1980s nostalgia. Now Jen chronicles her efforts to...
Narrator: Jamie Heinlein
Published: 05/04/2010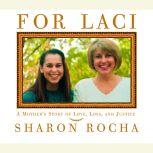 For Laci
by
Sharon Rocha
Laci Rocha Peterson, 8 months pregnant, was last seen by her sister, Amy, in the late afternoon of December 23, 2002. She spoke to her mother, Sharon Rocha, at 8:30 p.m. that night. This would be the last time anyone from her immediate family ever s...
Narrator: Staci Snell,Sharon Rocha
Published: 01/03/2006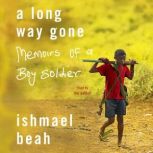 A Long Way Gone
by
Ishmael Beah
This is how wars are fought now by children, hopped up on drugs, and wielding AK-47s. In the more than fifty violent conflicts going on worldwide, it is estimated that there are some 300,000 child soldiers. Ishmael Beah used to be one of them. How d...
Narrator: Ishmael Beah
Published: 08/05/2008

Call the Midwife
by
Jennifer Worth
At the age of twenty-two, Jennifer Worth leaves her comfortable home to move into a convent and become a midwife in post war London's East End slums. The colorful characters she meets while delivering babies all over London-from the plucky, wa...
Narrator: Nicola Barber
Published: 08/28/2012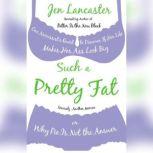 Such a Pretty Fat
by
Jen Lancaster
A NOTE FROM JEN LANCASTER:"To whom the fat rolls…I'm tired of books where a self-loathing heroine is teased to the point where she starves herself skinny in hopes of a fabulous new life. And I hate the message that women can't poss...
Narrator: Jamie Heinlein
Published: 05/12/2009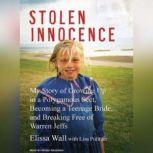 Stolen Innocence
by
Elissa Wall
In September 2007, a packed courtroom in St. George, Utah, sat hushed as Elissa Wall, the star witness against polygamous sect leader Warren Jeffs, gave captivating testimony of how Jeffs forced her to marry her first cousin at age fourteen. This ha...
Narrator: Renee Raudman
Published: 06/02/2008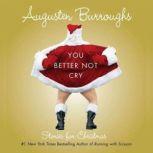 You Better Not Cry
by
Augusten Burroughs
You've eaten too much candy at Christmas…but have you ever eaten the face off a six-footstuffed Santa? You've seen gingerbread houses…but have you ever made your own gingerbread tenement? You've woken up with a hangover…but have...
Narrator: Augusten Burroughs
Published: 10/27/2009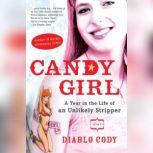 Candy Girl
by
Diablo Cody
Decreed by David Letterman (tongue in cheek) on CBS TV's The Late Show to be the pick of "Dave's Book Club 2006," Candy Girl is the story of a young writer who dared to bare it all as a stripper. At the age of twenty-four, Diablo Cody decided there ...
Narrator: Natalie Moore
Published: 04/18/2008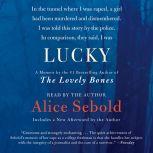 Lucky
by
Alice Sebold
The critically acclaimed memoir from the #1 New York Times bestselling author of The Lovely Bones In a memoir hailed for its searing candor and wit, Alice Sebold reveals how her life was utterly transformed when, as an eighteen-year-old college ...
Narrator: Alice Sebold
Published: 01/01/2003

AudiobooksNow review by merri on 2007-06-16 20:43:51
it's hard to believe this is a memoir, because i cant imagine parents so irresponsible. especially given what we learn at the end. i admire jeanette and her siblings so much for getting through that and still making such great human beings out of themselves. if we all put that much effort into living, we'd be really super people.
AudiobooksNow review by Kimberly on 2007-07-12 14:04:59
this is an interesting memoir. the author writes well and clearly. The stories she tells are interesting.
AudiobooksNow review by Bonnie on 2007-10-21 14:41:33
great, read it in one day
AudiobooksNow review by Nicole on 2008-07-28 22:22:07
I couldn't put this one down. 300 pages went by so quickly. I read a lot and this one really made an impression on me. How a family can survive the way this one did is unbelieveable. The real shock is how this woman could actually have any sort of relationship with her parents once she is an adult.
AudiobooksNow review by Amanda on 2008-09-26 21:00:57
GREAT READ FROM BEING TO END!!! I WOULD EVEN GO SO FAR AS TO SAY OUT OF THE MAYBE FIVE MEMOIRS I'VE READ THIS WAS BY FAR THE BEST!!!
{"id":"129443","ean":"9781442339712","abr":"Unabridged","title":"The Glass Castle: A Memoir","subtitle":"A Memoir","author":"Jeannette Walls","rating_average":"4.41","narrator":"Jeannette Walls","ubr_id":"129443","abr_id":"0","ubr_price":"23.95","abr_price":"0.00","ubr_memprice":"14.37","abr_memprice":"0.00","ubr_narrator":"Jeannette Walls","abr_narrator":"","ubr_length":"Unabridged: 9 hr","abr_length":"Abridged: "}