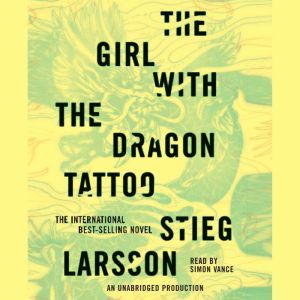 Synopsis
A spellbinding amalgam of murder mystery, family saga,
love story, and financial intrigue.

It's about the disappearance forty years ago of Harriet Vanger, a young scion of one of the wealthiest families in Sweden . . . and about her octogenarian uncle, determined to know the truth about what he believes was her murder.

It's about Mikael Blomkvist, a crusading journalist recently at the wrong end of a libel case, hired to get to the bottom of Harriet's disappearance . . . and about Lisbeth Salander, a twenty-four-year-old pierced and tattooed genius hacker possessed of the hard-earned wisdom of someone twice her age who assists Blomkvist with the investigation. This unlikely team discovers a vein of nearly unfathomable iniquity running through the Vanger family, astonishing corruption in the highest echelons of Swedish industrialism, and an unexpected connection between themselves.

Contagiously exciting, it's about society at its most hidden, and about the intimate lives of a brilliantly realized cast of characters, all of them forced to face the darker aspects of their world and of their own lives.


From the Compact Disc edition.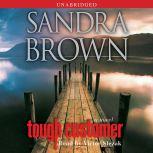 Tough Customer
by
Sandra Brown
Star author Sandra Brown returns with a suspenseful, sizzling thriller in which a man of dubious character must confront the sins of his past in order to save himself—and those he loves—from a madman. Dodge Hanley, Derek Mitchell'...
Narrator: Victor Slezak
Published: 08/10/2010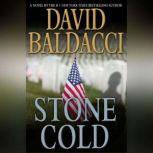 Stone Cold
by
David Baldacci
Recurring characters Oliver Stone and his Camel Club are back to save the life of beautiful con-artist, to implicate shady casino king, and to solve a string of murders of Washington D.C. political staffers.
Narrator: Ron McLarty
Published: 11/06/2007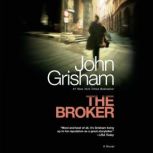 The Broker
by
John Grisham
In his final hours in the Oval Office, the outgoing President grants a controversial last-minute pardon to Joel Backman, a notorious Washington power broker who has spent the last six years hidden away in a federal prison. What no one knows is that ...
Narrator: Michael Beck,Dennis Boutsikaris
Published: 01/11/2005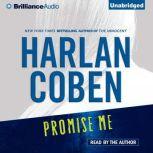 Promise Me
by
Harlan Coben
It has been six years since entertainment agent Myron Bolitar last played superhero. In six years he hasn't thrown a punch. He hasn't held, much less fired, a gun. He hasn't called his friend Win, still the scariest man he knows, t...
Narrator: Harlan Coben
Published: 04/25/2006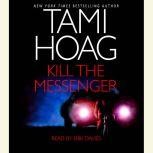 Kill the Messenger
by
Tami Hoag
With this new thriller, The New York Times bestselling author Tami Hoag delivers her own message to suspense fans everywhere: Don't turn off the lights, and keep reading if you dare. From the gritty streets of Los Angeles to its most protected encla...
Narrator: Scott Brick,Erik Davies
Published: 07/06/2004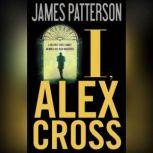 I, Alex Cross
by
James Patterson
You can't runDetective Alex Cross is pulled out of a family celebration and given the awful news that a beloved relative has been found brutally murdered. Alex vows to hunt down the killer, and soon learns that she was mixed up in one of Washington...
Narrator: Tim Cain
Published: 11/16/2009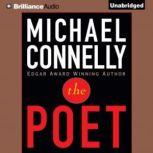 The Poet
by
Michael Connelly
With his four Harry Bosch novels, Michael Connelly joined "the top rank of a new generation of crime writers" (Los Angeles Times). Now Connelly returns with his most searing thriller yet—a major new departure that recalls the best work of Thom...
Narrator: Buck Schirner
Published: 09/14/2004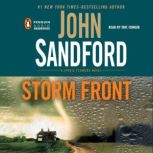 Storm Front
by
John Sandford
#1 New York Times Bestseller An ancient relic is unearthed during an archaeological dig. A Minnesota college professor is keeping a secret that could change the world's history as we know it. For Virgil Flowers, the link between the two is ine...
Narrator: Eric Conger
Published: 10/08/2013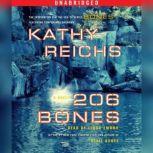 206 Bones
by
Kathy Reichs
There are 206 bones in the human body. Forensic anthropologists know them intimately, can read in them stories of brief or long lives and use them to reconstruct every kind of violent end. 206 Bones opens with Tempe regaining consciousness and disco...
Narrator: Linda Emond
Published: 08/25/2009

AudiobooksNow review by Christina on 2009-09-30 18:04:27
I must admit at first I wasn't too fond of the book. I had a hard time following the beginning because of my lack of understanding regarding the crazy world of professional finance. Due to my diligence and determination I kept reading and became completely addicted to the book. I couldn't put it down. Larsson is a fantastic writer and its saddens me that there won't be anymore writings from him. I would suggest this book to anyone!
AudiobooksNow review by Hollie on 2010-06-14 17:57:06
I had been bombarded with the hype for this book. I was pleasantly surprised. The plot is deep, the characters are interesting and either likable or hate-ble. The only complaint I have is that the girl with the dragon tatoo isn't really the protagonist. That was an interesting twist all by itself. But it didn't stop there. The plot is thick and I found myself recommending the book to others. Enjoy.
AudiobooksNow review by Merredith on 2010-12-13 20:36:38
Everyone has been talking about the girl with the dragon tattoo series. Even people who don't read books. I've seen people reading them on the bus and train, there is an american movie coming out, and there is another already made it was on netflix on demand btw..i couldnít watch the whole thing. So naturally, I wanted to read this. I finally got the book, and eagerly started. And it was Boring. There was such a super slow start, and all of the financial and securities talk, I felt like I was reading a textbook. If this book hadn't been hyped up so much, I would have just stopped reading. But it was, so I kept going. Finally, I got to the mystery, and I felt I should keep reading, just to find out what happened. More than half way through the book, it finally got good, but not very good. Even at the most shocking moments, it dragged. Maybe it was partly the translation? The story itself could have been interesting, but it was just written in an uninteresting way. I kind of grew to like the main characters, even though they did everything, even non dull things, in the most dull way. I can see how this would be a series. The mystery part was sad. But after they solved it, the book didnít end. It went on. For a while. I guess I didnít care about the back storyline much at all, the whole magazine financial etc bit. I havent decided if I'll read the other 2 books. I liked seeing how similar it was there to the US. It ended up being not bad, but I really really donít see why it became an international sensation..
AudiobooksNow review by Laurel on 2012-01-30 13:10:32
I like the trilogy, and I listened to all three. Simon Vance is a GREAT narrator. I tried to read this book a few times in the past with no success. I found it slow to start and poorly written. If you can get past the countless cliches, and dont hold grudges over tidy plot fixes in other words if you suspend your disbelief enough you will enjoy listening.
AudiobooksNow review by Lillie on 2013-08-29 22:20:56
Suspenseful & well written.
{"id":"327774","ean":"9781415957790","abr":"Unabridged","title":"The Girl with the Dragon Tattoo: Book 1 of the Millennium Trilogy","subtitle":"Book 1 of the Millennium Trilogy","author":"Stieg Larsson","rating_average":"4.55","narrator":"Simon Vance","ubr_id":"327774","abr_id":"332242","ubr_price":"25.00","abr_price":"17.50","ubr_memprice":"16.25","abr_memprice":"11.38","ubr_narrator":"Simon Vance","abr_narrator":"Reg Keeland","ubr_length":"Unabridged: 16 hr 10 min","abr_length":"Abridged: 7 hr 30 min"}