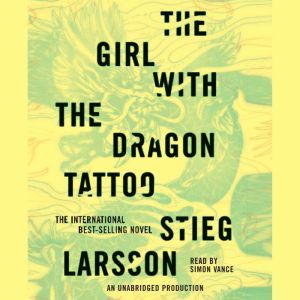 Synopsis
A spellbinding amalgam of murder mystery, family saga,
love story, and financial intrigue.

It's about the disappearance forty years ago of Harriet Vanger, a young scion of one of the wealthiest families in Sweden . . . and about her octogenarian uncle, determined to know the truth about what he believes was her murder.

It's about Mikael Blomkvist, a crusading journalist recently at the wrong end of a libel case, hired to get to the bottom of Harriet's disappearance . . . and about Lisbeth Salander, a twenty-four-year-old pierced and tattooed genius hacker possessed of the hard-earned wisdom of someone twice her age who assists Blomkvist with the investigation. This unlikely team discovers a vein of nearly unfathomable iniquity running through the Vanger family, astonishing corruption in the highest echelons of Swedish industrialism, and an unexpected connection between themselves.

Contagiously exciting, it's about society at its most hidden, and about the intimate lives of a brilliantly realized cast of characters, all of them forced to face the darker aspects of their world and of their own lives.


From the Compact Disc edition.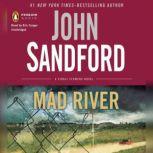 Mad River
by
John Sandford
Bonnie and Clyde, they thought. And what's-his-name, the sidekick. Three teenagers with dead-end lives, and chips on their shoulders, and guns.The first person they killed was a highway patrolman. The second was a woman during a robbery. Then,...
Narrator: Eric Conger
Published: 10/02/2012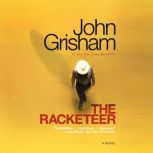 The Racketeer
by
John Grisham
Given the importance of what they do, and the controversies that often surround them, and the violent people they sometimes confront, it is remarkable that in the history of this country only four active federal judges have been murdered.Judge Ra...
Narrator: J. D. Jackson
Published: 10/23/2012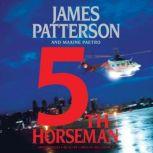 The 5th Horseman
by
James Patterson
It is a wild race against time as Lieutenant Lindsay Boxer and the newest member of the Women's Murder Club, attorney Yuki Castellano, lead an investigation into a string of mysterious patient deaths--and reveal a hospital administration determined...
Narrator: Carolyn McCormick
Published: 02/27/2006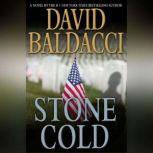 Stone Cold
by
David Baldacci
Recurring characters Oliver Stone and his Camel Club are back to save the life of beautiful con-artist, to implicate shady casino king, and to solve a string of murders of Washington D.C. political staffers.
Narrator: Ron McLarty
Published: 11/06/2007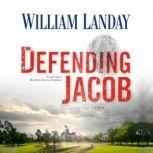 Defending Jacob
by
William Landay
Andy Barber has been an assistant district attorney in his suburban Massachusetts county for more than twenty years. He is respected in his community, tenacious in the courtroom, and happy at home with his wife, Laurie, and son, Jacob. But when a sh...
Narrator: Grover Gardner
Published: 01/31/2012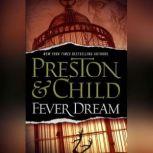 Fever Dream
by
Lincoln Child
Yesterday, Special Agent Pendergast still mourned the loss of his beloved wife, Helen, who died in a tragic accident in Africa twelve years ago.Today, he discovers she was murdered.Tomorrow, he will learn her most guarded secrets, leaving him to wo...
Narrator: Rene Auberjonois
Published: 05/11/2010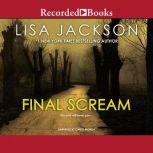 Final Scream
by
Lisa Jackson
New York Times best-selling author Lisa Jackson crafts the breathtaking tale of a woman haunted by disaster, unable to escape the ghosts of her past. When she was only 16, Cassidy Buchanan fell for the 19-year-old bad boy in town, Brig McKenzie&mdas...
Narrator: Carol Monda
Published: 06/15/2006

The Burning Room
by
Michael Connelly
A special signed limited edition of the new thriller from #1 New York Times bestselling author Michael Connelly follows Detective Harry Bosch and his new partner as they investigate a recent murder where the trigger was pulled nine years earlier.In...
Narrator: Titus Welliver
Published: 11/03/2014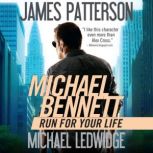 Run for Your Life
by
James Patterson
A calculating killer who calls himself The Teacher is taking on New York City, killing the powerful, the arrogant, the don't-give-a-darnst-about-anyone rich. For some New Yorkers it seems that the rich were getting what they deserve at last. For Ne...
Narrator: Bobby Cannavale
Published: 02/02/2009

AudiobooksNow review by Christina on 2009-09-30 18:04:27
I must admit at first I wasn't too fond of the book. I had a hard time following the beginning because of my lack of understanding regarding the crazy world of professional finance. Due to my diligence and determination I kept reading and became completely addicted to the book. I couldn't put it down. Larsson is a fantastic writer and its saddens me that there won't be anymore writings from him. I would suggest this book to anyone!
AudiobooksNow review by Hollie on 2010-06-14 17:57:06
I had been bombarded with the hype for this book. I was pleasantly surprised. The plot is deep, the characters are interesting and either likable or hate-ble. The only complaint I have is that the girl with the dragon tatoo isn't really the protagonist. That was an interesting twist all by itself. But it didn't stop there. The plot is thick and I found myself recommending the book to others. Enjoy.
AudiobooksNow review by Merredith on 2010-12-13 20:36:38
Everyone has been talking about the girl with the dragon tattoo series. Even people who don't read books. I've seen people reading them on the bus and train, there is an american movie coming out, and there is another already made it was on netflix on demand btw..i couldnít watch the whole thing. So naturally, I wanted to read this. I finally got the book, and eagerly started. And it was Boring. There was such a super slow start, and all of the financial and securities talk, I felt like I was reading a textbook. If this book hadn't been hyped up so much, I would have just stopped reading. But it was, so I kept going. Finally, I got to the mystery, and I felt I should keep reading, just to find out what happened. More than half way through the book, it finally got good, but not very good. Even at the most shocking moments, it dragged. Maybe it was partly the translation? The story itself could have been interesting, but it was just written in an uninteresting way. I kind of grew to like the main characters, even though they did everything, even non dull things, in the most dull way. I can see how this would be a series. The mystery part was sad. But after they solved it, the book didnít end. It went on. For a while. I guess I didnít care about the back storyline much at all, the whole magazine financial etc bit. I havent decided if I'll read the other 2 books. I liked seeing how similar it was there to the US. It ended up being not bad, but I really really donít see why it became an international sensation..
AudiobooksNow review by Laurel on 2012-01-30 13:10:32
I like the trilogy, and I listened to all three. Simon Vance is a GREAT narrator. I tried to read this book a few times in the past with no success. I found it slow to start and poorly written. If you can get past the countless cliches, and dont hold grudges over tidy plot fixes in other words if you suspend your disbelief enough you will enjoy listening.
AudiobooksNow review by Lillie on 2013-08-29 22:20:56
Suspenseful & well written.
{"id":"327774","ean":"9781415957790","abr":"Unabridged","title":"The Girl with the Dragon Tattoo: Book 1 of the Millennium Trilogy","subtitle":"Book 1 of the Millennium Trilogy","author":"Stieg Larsson","rating_average":"4.35","narrator":"Simon Vance","ubr_id":"327774","abr_id":"332242","ubr_price":"25.00","abr_price":"17.50","ubr_memprice":"16.25","abr_memprice":"11.38","ubr_narrator":"Simon Vance","abr_narrator":"Reg Keeland","ubr_length":"Unabridged: 16 hr 10 min","abr_length":"Abridged: 7 hr 30 min"}