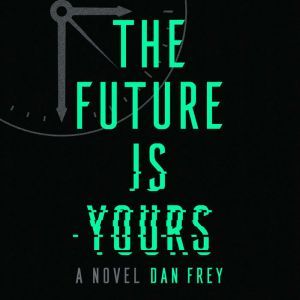 List: $20.00

| Sale: $14.40
The Future Is Yours


A Novel

Narrator: Cary Hite, Vikas Adam, Kyla Garcia, Rob Shapiro, Catherine Ho, Aneesh Chaganty, Dion Graham, Joshua Kane, Therese Plummer, Natasha Soudek, Bahni Turpin, Full Cast

Format: Digital Audiobook Download
---
Synopsis
Two best friends create a computer that can predict the future. But what they can't predict is how it will tear their friendship—and society—apart.

"A fantastic page-turner and a future classic."—Peter Clines, New York Times bestselling author of 14 and Paradox Bound

If you had the chance to look one year into the future, would you? 

For Ben Boyce and Adhi Chaudry, the answer is unequivocally yes. And they're betting everything that you'll say yes, too. Welcome to The Future: a computer that connects to the internet one year from now, so you can see who you'll be dating, where you'll be working, even whether or not you'll be alive in the year to come. By forming a startup to deliver this revolutionary technology to the world, Ben and Adhi have made their wildest, most impossible dream a reality. Once Silicon Valley outsiders, they're now its hottest commodity. 

The device can predict everything perfectly—from stock market spikes and sports scores to political scandals and corporate takeovers—allowing them to chase down success and fame while staying one step ahead of the competition. But the future their device foretells is not the bright one they imagined.

Ambition. Greed. Jealousy. And, perhaps, an apocalypse. The question is . . . can they stop it?

Told through emails, texts, transcripts, and blog posts, this bleeding-edge tech thriller chronicles the costs of innovation and asks how far you'd go to protect the ones you love—even from themselves.