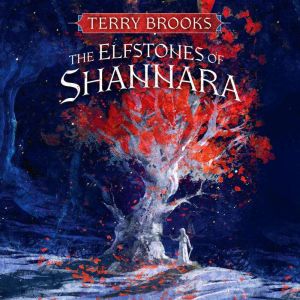 List: $30.00

| Sale: $21.60
The Elfstones of Shannara
Format: Digital Audiobook Download
---
Synopsis
ONE OF THE MOST POPULAR FANTASY TALES OF ALL TIME. SOON TO BE AN EPIC NEW SERIES FROM MTV.
 
Thousands of years after the destruction of the age of man and science, new races and magic now rule the world, but an imminent danger threatens. A horde of evil Demons is beginning to escape and bring death upon the land. Only Wil Ohmsford, the last of the Shannara bloodline, has the power to guard the Elven Princess Amberle on a perilous quest to the save the world, while the leader of the Demon force aims to stop their mission at any cost.
 
Praise for Terry Brooks
 
"Shannara was one of my favorite fictional worlds growing up, and I look forward to many return trips."—Karen Russell, author of Swamplandia!
 
"If Tolkien is the grandfather of modern fantasy, Terry Brooks is its favorite uncle."—Peter V. Brett, author of The Skull Throne
 
"A great storyteller, Terry Brooks creates rich epics filled with mystery, magic, and memorable characters."—Christopher Paolini, author of Eragon


From the Trade Paperback edition.