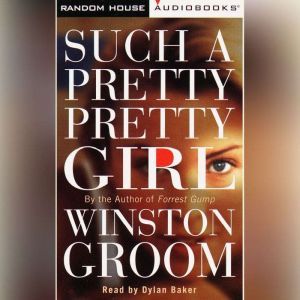 List: $11.95

| Sale: $8.61
Such a Pretty, Pretty Girl
Format: Digital Audiobook Download
---
Synopsis
Delia Jamison is a gorgeous woman of a certain age and at the pinnacle of her career as anchor of a network news show in Los Angeles. But she is being blackmailed by someone she is certain is one of her former lovers. Terrified to go to the police for fear the story will leak and cause a scandal, Delia's at her wit's end when she accidentally runs into none other than one of those former lovers, Johnny Lightfoot, whom she hasn't seen in nearly twenty years. Johnny is now an Academy Award-winning screenwriter living in New York and L.A. who feels the old emotional attraction for Delia rising again. Even though she's recently married, Delia mysteriously seems to encourage Johnny's interest.
      
Since she won't go to the police, Johnny agrees to help her find the culprit, which means she has to produce a list of the suspects. And what a list it is: moguls on the New York Stock Exchange, fancy lawyers, a stellar Ivy League professor--even a United States senator. As Johnny's investigation delves deeper into Delia's past, it exposes more than he ever wanted to know; meanwhile, the blackmailer rachets up his dangerous game. As the story moves to its frightening climax, Johnny Lightfoot finds himself entangled in a web of deceit and savage sexual violence that makes him wonder if he ever really knew Delia at all.


From the Hardcover edition.