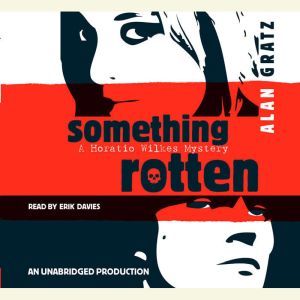 List: $15.00

| Sale: $10.80
Something Rotten
Format: Digital Audiobook Download
---
Synopsis
Denmark, Tennessee, stinks. Bad. The smell hits Horatio Wilkes the moment he pulls into town to visit his best friend, Hamilton Prince. And it's not just the paper plant and the polluted Copenhagen River that's stinking up Denmark: Hamilton's father has been poisoned and the killer is still at large.

Why? Because nobody believes Rex Prince was murdered. Nobody except Horatio and Hamilton. Now they need to find the killer before someone else dies, but it won't be easy. It seems like everyone's a suspect. But who has committed murder most foul? If high school junior Horatio Wilkes can just get past the smell, he might get to the bottom of all this.

A cool and clever twist on the tale of Hamlet, where one-liners crackle and mystery abounds. Think you already know the story? Think again.


From the Compact Disc edition.