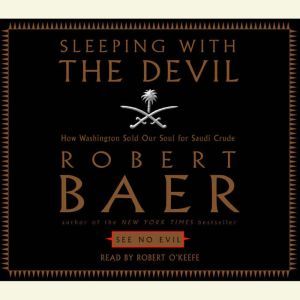 Synopsis
"Saudi Arabia is more and more an irrational state—a place that spawns global terrorism even as it succumbs to an ancient and deeply seated isolationism, a kingdom led by a royal family that can't get out of the way of its own greed. Is this the fulcrum we want the global economy to balance on?"

In his explosive New York Times bestseller, See No Evil, former CIA operative Robert Baer exposed how Washington politics drastically compromised the CIA's efforts to fight global terrorism. Now in his powerful new book, Sleeping with the Devil, Baer turns his attention to Saudi Arabia, revealing how our government's cynical relationship with our Middle Eastern ally and America' s dependence on Saudi oil make us increasingly vulnerable to economic disaster and put us at risk for further acts of terrorism.

For decades, the United States and Saudi Arabia have been locked in a "harmony of interests." America counted on the Saudis for cheap oil, political stability in the Middle East, and lucrative business relationships for the United States, while providing a voracious market for the kingdom' s vast oil reserves. With money and oil flowing freely between Washington and Riyadh, the United States has felt secure in its relationship with the Saudis and the ruling Al Sa'ud family. But the rot at the core of our "friendship" with the Saudis was dramatically revealed when it became apparent that fifteen of the nineteen September 11 hijackers proved to be Saudi citizens.

In Sleeping with the Devil, Baer documents with chilling clarity how our addiction to cheap oil and Saudi petrodollars caused us to turn a blind eye to the Al Sa'ud's culture of bribery, its abysmal human rights record, and its financial support of fundamentalist Islamic groups that have been directly linked to international acts of terror, including those against the United States. Drawing on his experience as a field operative who was on the ground in the Middle East for much of his twenty years with the agency, as well as the large network of sources he has cultivated in the region and in the U.S. intelligence community, Baer vividly portrays our decades-old relationship with the increasingly dysfunctional and corrupt Al Sa'ud family, the fierce anti-Western sentiment that is sweeping the kingdom, and the desperate link between the two. In hopes of saving its own neck, the royal family has been shoveling money as fast as it can to mosque schools that preach hatred of America and to militant fundamentalist groups—an end game just waiting to play out.

Baer not only reveals the outrageous excesses of a Saudi royal family completely out of touch with the people of its kingdom, he also takes readers on a highly personal search for the deeper roots of modern terrorism, a journey that returns time again and again to Saudi Arabia: to the Wahhabis, the powerful Islamic sect that rules the Saudi street; to the Taliban and al Qaeda, both of which Saudi Arabia helped to underwrite; and to the Muslim Brotherhood, one of the most active and effective terrorist groups in existence, which the Al Sa'ud have sheltered and funded. The money and arms that we send to Saudi Arabia are, in effect, being used to cut our own throat, Baer writes, but America might have only itself to blame. So long as we continue to encourage the highly volatile Saudi state to bank our oil under its sand—and so long as we continue to grab at the Al Sa'ud's money—we are laying the groundwork for a potential global economic catastrophe.


From the Hardcover edition.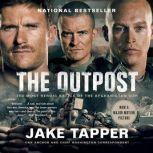 The Outpost
by
Jake Tapper
The heartbreaking and inspiring story of one of America's deadliest battles during the war in Afghanistan, acclaimed by critics everywhere as a classic. *Soon to be a major motion picture from Millennium Films*At 5:58 AM on October 3rd, 2009, Comba...
Narrator: Rob Shapiro
Published: 11/13/2012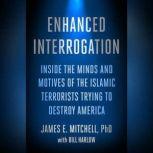 Enhanced Interrogation
by
James E. Mitchell, Ph.D.
In the dark days immediately after 9/11, the CIA turned to Dr. James Mitchell to help craft an interrogation program designed to elicit intelligence from just-captured top al-Qa'ida leaders and terror suspects.  A civilian contractor who h...
Narrator: Ryan Rennot
Published: 11/29/2016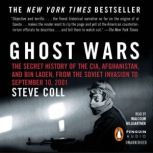 Ghost Wars
by
Steve Coll
The explosive first-hand account of America's secret history in Afghanistan With the publication of Ghost Wars, Steve Coll became not only a Pulitzer Prize winner, but also the expert on the rise of the Taliban, the emergence of Bin Laden, and the s...
Narrator: Malcolm Hillgartner
Published: 10/27/2011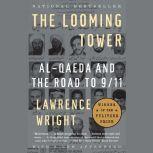 The Looming Tower
by
Lawrence Wright
A sweeping narrative history of the events leading to 9/11, a groundbreaking look at the people and ideas, the terrorist plans and the Western intelligence failures that culminated in the assault on America. Lawrence Wright's remarkable book i...
Narrator: Lawrence Wright
Published: 05/16/2017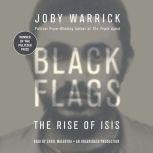 Black Flags
by
Joby Warrick
WINNER OF THE 2016 PULITZER PRIZE FOR GENERAL NONFICTION"A Best Book of 2015"—The New York Times, The Washington Post, People Magazine, San Francisco Chronicle, Kansas City Star, and Kirkus ReviewsIn a thrilling dramatic ...
Narrator: Sunil Malhotra
Published: 09/29/2015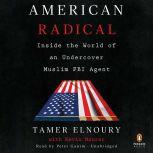 American Radical
by
Tamer Elnoury
THE NEW YORK TIMES BESTSELLERThe explosive memoir of a Muslim American FBI agent fighting terror from the inside.It's no secret that federal agencies are waging a broad, global war against terror. But for the first time in this memoir, an acti...
Narrator: Peter Ganim
Published: 10/23/2017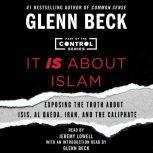 It IS About Islam
by
Glenn Beck
#1 bestselling author and radio host Glenn Beck exposes the real truth behind the roots of Islamic extremism in Muslim teaching in this sharply insightful audiobook that debunks commonly held assumptions about Islam and the dream of a renewed caliph...
Narrator: Jeremy Lowell
Published: 08/18/2015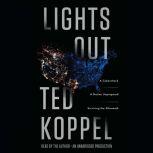 Lights Out
by
Ted Koppel
In this New York Times bestselling investigation, Ted Koppel reveals that a major cyberattack on America's power grid is not only possible but likely, that it would be devastating, and that the United States is shockingly unprepared.   Im...
Narrator: Ted Koppel
Published: 10/27/2015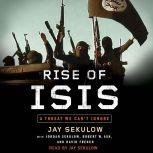 Rise of ISIS
by
Jay Sekulow
THE DEFINITIVE BOOK ON ISISJay Sekulow, one of America's most influential attorneys, closely examines the rise of the terrorist groups ISIS and Hamas, explains their objectives and capabilities and how, if left undefeated, their existence coul...
Narrator: Jay Sekulow
Published: 09/30/2014

{"id":"319687","ean":"9780736698214","abr":"Unabridged","title":"Sleeping with the Devil: How Washington Sold Our Soul For Saudi Crude","subtitle":"How Washington Sold Our Soul For Saudi Crude","author":"Robert Baer","rating_average":"4.5","narrator":"Robertson Dean","ubr_id":"319687","abr_id":"319889","ubr_price":"17.50","abr_price":"14.95","ubr_memprice":"11.38","abr_memprice":"9.72","ubr_narrator":"Robertson Dean","abr_narrator":"Robert O'Keefe","ubr_length":"Unabridged: 7 hr 50 min","abr_length":"Abridged: 5 hr 50 min"}