Details
Shadow Divers: The True Adventure of Two Americans Who Risked Everything to Solve One of the Last Mysteries of World War II
Best Seller
Author: Robert Kurson
Narrator: Michael Prichard
Abridged: 6 hr 29 min
Format: Digital Audiobook
Publisher: Random House Audio
Published: 06/29/2004
Synopsis
New York Times Bestseller 

In the tradition of Jon Krakauer's Into Thin Air and Sebastian Junger's The Perfect Storm comes a true tale of riveting adventure in which two weekend scuba divers risk everything to solve a great historical mystery–and make history themselves.

For John Chatterton and Richie Kohler, deep wreck diving was more than a sport. Testing themselves against treacherous currents, braving depths that induced hallucinatory effects, navigating through wreckage as perilous as a minefield, they pushed themselves to their limits and beyond, brushing against death more than once in the rusting hulks of sunken ships.
But in the fall of 1991, not even these courageous divers were prepared for what they found 230 feet below the surface, in the frigid Atlantic waters sixty miles off the coast of New Jersey: a World War II German U-boat, its ruined interior a macabre wasteland of twisted metal, tangled wires, and human bones–all buried under decades of accumulated sediment.
No identifying marks were visible on the submarine or the few artifacts brought to the surface. No historian, expert, or government had a clue as to which U-boat the men had found. In fact, the official records all agreed that there simply could not be a sunken U-boat and crew at that location.

Over the next six years, an elite team of divers embarked on a quest to solve the mystery. Some of them would not live to see its end. Chatterton and Kohler, at first bitter rivals, would be drawn into a friendship that deepened to an almost mystical sense of brotherhood with each other and with the drowned U-boat sailors–former enemies of their country. As the men's marriages frayed under the pressure of a shared obsession, their dives grew more daring, and each realized that he was hunting more than the identities of a lost U-boat and its nameless crew.

Author Robert Kurson's account of this quest is at once thrilling and emotionally complex, and it is written with a vivid sense of what divers actually experience when they meet the dangers of the ocean's underworld. The story of Shadow Divers often seems too amazing to be true, but it all happened, two hundred thirty feet down, in the deep blue sea.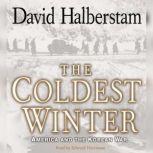 The Coldest Winter
by
David Halberstam
"In a grand gesture of reclamation and remembrance, Mr. Halberstam has brought the war back home."---The New York Times David Halberstam's magisterial and thrilling The Best and the Brightest was the defining book about the Vietnam conflict. More t...
Narrator: David Halberstam
Published: 09/25/2007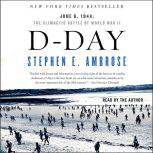 D-Day
by
Stephen E. Ambrose
They wanted to be throwing baseballs, not hand grenades, shooting .22s at rabbits, not M-1s at other men. But when the test came, when freedom had to be fought for or abandoned, they fought. They were soldiers of democracy. They were the men of D-...
Narrator: Stephen E. Ambrose
Published: 06/01/1994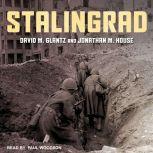 Stalingrad
by
David M. Glantz
Tantor Audio presents the complete audio version of the long awaited one-volume campaign history from the leading experts of the decisive clash of Nazi and Soviet forces at Stalingrad. Stalingrad is an abridged edition of the five-volume Stalingrad ...
Narrator: Paul Woodson
Published: 11/14/2017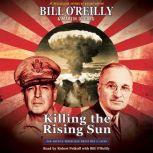 Killing the Rising Sun
by
Bill O'Reilly
The powerful and riveting new book in the multimillion-selling Killing series by Bill O'Reilly and Martin DugardAutumn 1944. World War II is nearly over in Europe but is escalating in the Pacific, where American soldiers face an opponent who will go...
Narrator: Robert Petkoff
Published: 09/13/2016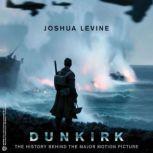 Dunkirk
by
Joshua Levine
New York Times BestsellerThe epic true story of Dunkirk—now a major motion picture, written and directed by Christopher Nolan, and starring Kenneth Branagh, Tom Hardy, and Mark RylanceIn 1940, the Allies had been beaten back by the ...
Narrator: Leighton Pugh
Published: 06/27/2017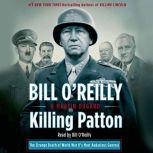 Killing Patton
by
Bill O'Reilly
Listeners around the world have been enthralled by Killing Lincoln, Killing Kennedy, and Killing Jesus—riveting works of nonfiction that journey into the heart of the most famous murders in history. Now from Bill O'Reilly, iconic anchor of The...
Narrator: Bill O'Reilly
Published: 09/23/2014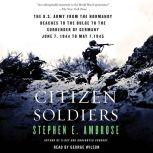 Citizen Soldiers
by
Stephen E. Ambrose
Citizen Soldiers opens on June 7, 1944, on the Normandy beaches, and ends on May 7, 1945. From the high command on down to the enlisted men, Stephen E. Ambrose draws on hundreds of interviews and oral histories from men on both sides who were there....
Narrator: George Wilson
Published: 01/04/2011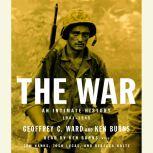 The War
by
Geoffrey C. Ward
The companion volume to the magnificent seven-part PBS seriesThe individuals featured in this audiobook are not those of historians or scholars. They are ordinary men and women who experienced–and helped to win–the most devastating war i...
Narrator: Ken Burns
Published: 09/11/2007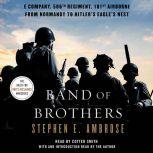 Band of Brothers
by
Stephen E. Ambrose
From D-Day to victory in World War II with the men of Easy Company: Utah Beach, Market-Garden, the Bulge, and on to Hitler's Eagle's Nest in Berchtesgaden.They came together, citizen soldiers, in the summer of 1942, drawn to Airborne by the $50 mont...
Narrator: Tim Jerome,Cotter Smith
Published: 11/01/1998

AudiobooksNow review by Richard on 2007-07-10 18:40:57
If you like diving and WW2 stories you will love this.
AudiobooksNow review by Cyndie Browning on 2008-02-02 10:56:33
I don't know why but I LOVE reading stories about submarines and undersea exploration--even tho' I can't look at the pictures. The thing is, I'm phobic about deep water and drowning, and have been since I was a very little girl. I think that's because I didn't learn to swim until I was 14. But I still read Ballard's book about finding the Titanic, and Shadow Divers was just as exciting. I really enjoyed listening to all the history of Germany's U-boats and the re-enactment of the last days of the crew of U-869, all of which gave faces and being to the shadows of the dead that Chatterton and Kohler found onboard the sub, and I loved following the detective work that helped lead to identifying the U-Who. An excellent book for anyone who enjoys a good mystery, history, and adventure, all wrapped up in the same story. And if you want a thrill, check out the artist's drawing of the U-869 at Kurson's website that's EXACTLY the kind of illustration that terrifies me!
{"id":"320075","ean":"9780739312001","abr":"Abridged","title":"Shadow Divers: The True Adventure of Two Americans Who Risked Everything to Solve One of the Last Mysteries of World War II","subtitle":"The True Adventure of Two Americans Who Risked Everything to Solve One of the Last Mysteries of World War II","author":"Robert Kurson","rating_average":"4.82","narrator":"Michael Prichard","ubr_id":"3358319","abr_id":"320075","ubr_price":"24.95","abr_price":"12.95","ubr_memprice":"16.22","abr_memprice":"8.42","ubr_narrator":"Michael Prichard","abr_narrator":"Campbell Scott","ubr_length":"Unabridged: 15 hr 30 min","abr_length":"Abridged: 6 hr 10 min"}