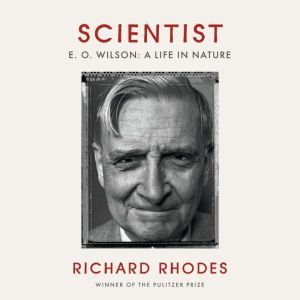 List: $20.00

| Sale: $14.40
Scientist


E. O. Wilson: A Life in Nature

Format: Digital Audiobook Download
---
Synopsis
A masterful, timely, fully authorized biography of the great and hugely influential biologist and naturalist E. O. Wilson, one of the most ground-breaking and controversial scientists of our time—from the Pulitzer Prize-winning author of The Making of the Atomic Bomb

"An impressive account of one of the 20th century's most prominent biologists, for whom the natural world is 'a sanctuary and a realm of boundless adventure; the fewer the people in it, the better.'" —The New York Times Book Review

Few biologists in the long history of that science have been as productive, as ground-breaking and as controversial as the Alabama-born Edward Osborne Wilson. At 91 years of age he may be the most eminent American scientist in any field.

Fascinated from an early age by the natural world in general and ants in particular, his field work on them and on all social insects has vastly expanded our knowledge of their many species and fascinating ways of being. This work led to his 1975 book Sociobiology, which created an intellectual firestorm from his contention that all animal behavior, including that of humans, is governed by the laws of evolution and genetics. Subsequently Wilson has become a leading voice on the crucial importance to all life of biodiversity and has worked tirelessly to synthesize the fields of science and the humanities in a fruitful way.

Richard Rhodes is himself a towering figure in the field of science writing and he has had complete and unfettered access to Wilson, his associates, and his papers in writing this book. The result is one of the most accomplished and anticipated and urgently needed scientific biographies in years.