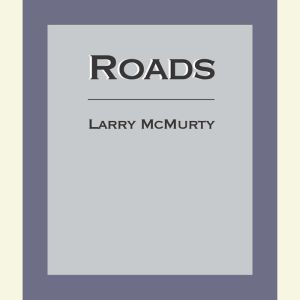 List: $14.13

| Sale: $10.18
Club: $7.06
Roads
Format: Digital Audiobook Download
---
Synopsis
As he crisscrosses America -- driving in search of the present, the past, and himself -- Larry McMurtry shares his fascination with this nation's great trails and the culture that has developed around them. 

Ever since he was a boy growing up in Texas only a mile from Highway 281, Larry McMurtry has felt the pull of the road. His town was thoroughly landlocked, making the highway his "river, its hidden reaches a mystery and an enticement. I began my life beside it and I want to drift down the entire length of it before I end this book." 

In Roads, McMurtry embarks on a cross-country trip where his route is also his destination. As he drives, McMurtry reminisces about the places he's seen, the people he's met, and the books he's read, including more than 3,000 books about travel. He explains why watching episodes of The Mary Tyler Moore Show might be the best way to find joie de vivre in Minnesota; the scenic differences between Route 35 and I-801; which vigilantes lived in Montana and which hailed from Idaho; and the history of Lewis and Clark, Sitting Bull, and Custer that still haunts Route 2 today. 

As it makes its way from South Florida to North Dakota, from eastern Long Island to Oregon, Roads is travel writing at its best.