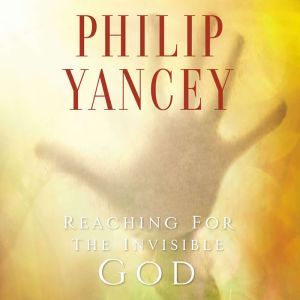 Synopsis
How does a relationship with God really work? How do I relate to a God who is invisible, when Ia€™m never quite sure hea€™s there? How do I know him? How do I communicate with him? How do I live my life growing in my understanding of him, living more and more with a conscious awareness of him, doing more of those things he indicates are good for me -- and others? Many have found that the bright promises people make about God don't work. Others have seen God's promises work, but have stumbled, and want to believe again. Author Philip Yancey pointed out in Disappointment with God some of the false expectations people have in God and his workings. It's time now to turn the coin. In this audio version of Reaching for the Invisible God Yancey answers the question What Can We Expect from God? with a surprising investigation of how the Christian life really does work. The average person often finds that what they hear in a sermon or read in the Bible corresponds to little of what they experience. Why? When others do experience great things from God, those who sense "business as usual" in their spiritual life ask, "What's wrong with me?" God doesn't do certain things he could -- heal, mend, or change -- but what does he do? How does God work, and how does he work with me? In taking on these questions Yancey continues his quest to help readers get close to the core of Christian truth and experience. Reaching for the Invisible God develops what we can expect from God by taking listeners to six foundational areas: the thirst or hunger for God, God himself, the Spirit, faith, growth, and personal transformation in the spiritual life. Reaching for the Invisible God also explores the personality of God, the choice God made in limiting himself, and the great condescension he made as the Holy Spirit, choosing to live in human beings. Finally, these audio pages come to an appropriate finish as Yancey speaks about growth, about childlike living under God apart from unrealistic expectations, legalisms, and unhealthy dependence. The goal is mature childlikeness, with no preconceptions, an ability to accept gifts from God, and trust, which lead to the responses of love, sacrifice, the denial of self, and servant leadership.In Reaching for the Invisible God Philip Yancey discusses the Christian life with honesty. He explains how to get along with God, how to believe again, and about the act of Reaching for the Invisible God of faith, as well as the things people never told you about the Christian life. It's the real scoop and straight talk about the truth--like an operating manual for faith. It is for the individual seeking to be honest with God. And it will help anyone wanting to explain to friends what life as a Christian is all about.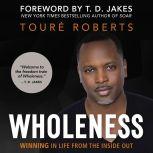 Wholeness
by
Toure Roberts
Wholeness, the sophomore book from international thought leader and pastor Touré Roberts is about removing invisible boundaries from our lives that keep us from realizing our highest potential. Roberts brilliantly lays forth the truth that in...
Narrator: Toure Roberts
Published: 02/06/2018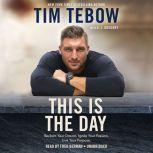 This Is the Day
by
Tim Tebow
The New York Times best-selling sports star and media icon motivates readers to stop postponing dreams and start making them happen now because--this is the day.Beyond Tim Tebow's exploits as a Heisman-winning football player, he is widely known and...
Narrator: Fred Berman
Published: 09/25/2018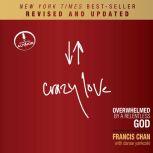 Crazy Love, Revised and Updated
by
Francis Chan
God is love.Crazy, relentless, all-powerful love. Revised and updated edition of the best-seller, now with a new preface and a bonus chapter. Have you ever wondered if we're missing it? It's crazy, if y...
Narrator: Francis Chan
Published: 07/01/2013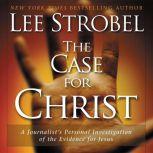 The Case for Christ
by
Lee Strobel
Is there credible evidence that Jesus of Nazareth really is the Son of God? Retracing his own spiritual journey from atheism to faith, Lee Strobel, former legal editor of the Chicago Tribune, cross-examines a dozen experts with doctorates from schoo...
Narrator: Dick Fredricks
Published: 11/19/2003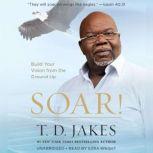 Soar!
by
T. D. Jakes
You don't have to be an entrepreneur to think like one and take flight with your dreams. Too often we remain in jobs that stifle our souls and leave us on the runway of opportunity with the engine of our deepest passion stalled, watching others ma...
Narrator: Ezra Knight
Published: 10/10/2017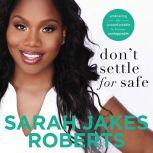 Don't Settle for Safe
by
Sarah Jakes Roberts
Popular speaker and author Sarah Jakes Roberts shows women they are not disqualified by their pain and failures and offers encouragement and strength to believe God's best is still possible.Everyone has experiences in their lives that stop the...
Narrator: Lisa Bevere
Published: 04/18/2017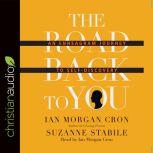 The Road Back to You
by
Ian Morgan Cron
Ignorance is bliss?except in self-awareness. What you don't know about yourself can hurt you and your relationships?and maybe even how you make your way in the world. It can also keep you in the shallows with God. Do you want help figuring out w...
Narrator: Ian Morgan Cron
Published: 10/04/2016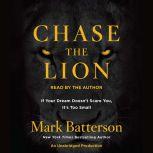 Chase the Lion
by
Mark Batterson
Quit playing it safe and start running toward the roar! When the image of a man-eating beast travels through the optic nerve and into the visual cortex, the brain sends the body a simple but urgent message: run away! That's what normal pe...
Narrator: Mark Batterson
Published: 09/06/2016

Whisper
by
Mark Batterson
The best-selling author of Circle Maker, which helped over 2 million people learn to talk to God, now helps readers learn how to listen to God.The voice that spoke the cosmos into existence is the same voice that parted the Red sea, and made the sun...
Narrator: Mark Batterson
Published: 10/24/2017

{"id":"1483985","ean":"9780310260929","abr":"Unabridged","title":"Reaching for the Invisible God: What Can We Expect to Find?","subtitle":"What Can We Expect to Find?","author":"Philip Yancey","rating_average":"0","narrator":"Philip D. Yancey","ubr_id":"1483985","abr_id":"1484035","ubr_price":"26.99","abr_price":"15.99","ubr_memprice":"16.19","abr_memprice":"9.59","ubr_narrator":"Philip D. Yancey","abr_narrator":"Jay Charles","ubr_length":"Unabridged: 3 hr 10 min","abr_length":"Abridged: 9 hr 50 min"}