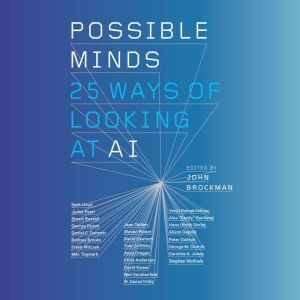 Synopsis
Science world luminary John Brockman assembles twenty-five of the most important scientific minds, people who have been thinking about the field artificial intelligence for most of their careers, for an unparalleled round-table examination about mind, thinking, intelligence and what it means to be human.

"Artificial intelligence is today's story--the story behind all other stories. It is the Second Coming and the Apocalypse at the same time: Good AI versus evil AI." --John Brockman

More than sixty years ago, mathematician-philosopher Norbert Wiener published a book on the place of machines in society that ended with a warning: "we shall never receive the right answers to our questions unless we ask the right questions.... The hour is very late, and the choice of good and evil knocks at our door." 

In the wake of advances in unsupervised, self-improving machine learning, a small but influential community of thinkers is considering Wiener's words again. In Possible Minds, John Brockman gathers their disparate visions of where AI might be taking us.

The fruit of the long history of Brockman's profound engagement with the most important scientific minds who have been thinking about AI--from Alison Gopnik and David Deutsch to Frank Wilczek and Stephen Wolfram--Possible Minds is an ideal introduction to the landscape of crucial issues AI presents. The collision between opposing perspectives is salutary and exhilarating; some of these figures, such as computer scientist Stuart Russell, Skype co-founder Jaan Tallinn, and physicist Max Tegmark, are deeply concerned with the threat of AI, including the existential one, while others, notably robotics entrepreneur Rodney Brooks, philosopher Daniel Dennett, and bestselling author Steven Pinker, have a very different view. Serious, searching and authoritative, Possible Minds lays out the intellectual landscape of one of the most important topics of our time.


Read by Jason Culp, Rob Shapiro, Vikas Adam, Will Damron, and Kathleen McInerney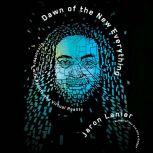 Dawn of the New Everything
by
Jaron Lanier
"[Oliver Wyman] narrates in a reflective tone that fits well with Lanier's mix of recollections, philosophy, and explanations of technology...Lanier takes the listener through VR breakthroughs like Nintendo's Power Glove and delves into the psycholo...
Narrator: Oliver Wyman
Published: 11/21/2017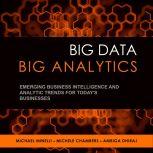 Big Data, Big Analytics
by
Michele Chambers
Unique prospective on the big data analytics phenomenon for both business and IT professionals The availability of Big Data, low-cost commodity hardware and new information management and analytics software has produced a unique moment in the histo...
Narrator: Ryan Burke
Published: 10/30/2018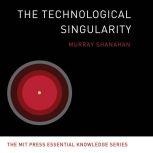 The Technological Singularity
by
Murray Shanahan
The idea that human history is approaching a "singularity" -- that ordinary humans will someday be overtaken by artificially intelligent machines or cognitively enhanced biological intelligence, or both -- has moved from the realm of science fiction...
Narrator: Tim Andres Pabon
Published: 09/01/2015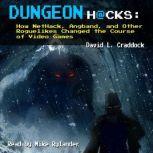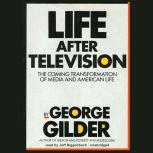 Life after Television
by
George Gilder
In this remarkably prescient book, Gilder predicts how television will merge with other technologies and evolve into the telecomputer, a personal computer adapted for video processing and connected by fiberoptic threads to other personal computers a...
Narrator: Jeff Riggenbach
Published: 02/14/2014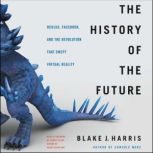 The History of the Future
by
Blake J. Harris
The dramatic, larger-than-life true story behind the founding of Oculus and its quest for virtual reality, by the bestselling author of Console Wars.From iconic books like Neuromancer to blockbuster films like The Matrix, virtual reality has long b...
Narrator: Stephen Graybill
Published: 02/19/2019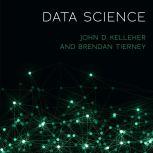 Data Science
by
John D. Kelleher
The goal of data science is to improve decision making through the analysis of data. Today data science determines the ads we see online, the books and movies that are recommended to us online, which emails are filtered into our spam folders, and ev...
Narrator: Chris Sorensen
Published: 04/13/2018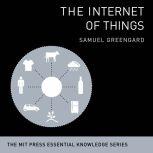 The Internet of Things
by
Samuel Greengard
We turn on the lights in our house from a desk in an office miles away. Our refrigerator alerts us to buy milk on the way home. A package of cookies on the supermarket shelf suggests that we buy it, based on past purchases. The cookies themselves ar...
Narrator: Derek Shetterly
Published: 05/01/2015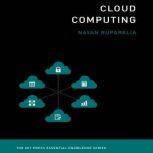 Cloud Computing
by
Nayan B. Ruparella
Most of the information available on cloud computing is either highly technical, with details that are irrelevant to non-technologists, or pure marketing hype, in which the cloud is simply a selling point. This book, however, explains the cloud from...
Narrator: Walter Dixon
Published: 05/01/2016

{"id":"2797659","ean":"9781984839145","abr":"Unabridged","title":"Possible Minds: Twenty-Five Ways of Looking at AI","subtitle":"Twenty-Five Ways of Looking at AI","author":"John Brockman","rating_average":"0","narrator":"Various","ubr_id":"2797659","abr_id":"0","ubr_price":"20.00","abr_price":"0.00","ubr_memprice":"13.00","abr_memprice":"0.00","ubr_narrator":"Various","abr_narrator":"","ubr_length":"Unabridged: 10 hr 20 min","abr_length":"Abridged: "}