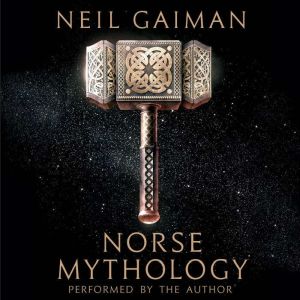 Synopsis
Introducing an instant classic--master storyteller Neil Gaiman presents a dazzling version of the great Norse myths.Neil Gaiman has long been inspired by ancient mythology in creating the fantastical realms of his fiction. Now he turns his attention back to the source, presenting a bravura rendition of the great northern tales. In Norse Mythology, Gaiman fashions primeval stories into a novelistic arc that begins with the genesis of the legendary nine worlds; delves into the exploits of the deities, dwarves, and giants; and culminates in Ragnarok, the twilight of the gods and the rebirth of a new time and people. Gaiman stays true to the myths while vividly reincarnating Odin, the highest of the high, wise, daring, and cunning; Thor, Odin's son, incredibly strong yet not the wisest of gods; and Loki, the son of a giant, a trickster and unsurpassable manipulator. From Gaiman's deft and witty prose emerges the gods with their fiercely competitive natures, their susceptibility to being duped and to dupe others, and their tendency to let passion ignite their actions, making these long-ago myths breathe pungent life again.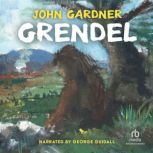 Grendel
by
John Gardner
World renowned critic John Gardner has received prestigious awards for his wide range of literary achievements including short stories, novels, and essays. When he turns his talents to retelling Beowulf, the earliest epic in British literature, the ...
Narrator: George Guidall
Published: 12/11/2003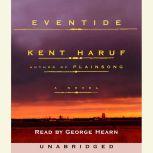 Eventide
by
Kent Haruf
One of the most beloved novels in recent years, Plainsong was a best-seller from coast to coast—and now Kent Haruf returns to the High Plains community of Holt, Colorado, with a story of even more masterful authority.When the McPheron brothers...
Narrator: George Hearn
Published: 05/04/2004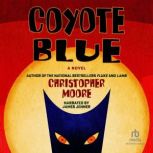 Coyote Blue
by
Christopher Moore
With New York Times best-sellers like Bloodsucking Fiends to his credit, Christopher Moore has developed a devoted cult following. Coyote Blue introduces Samuel Hunter, a young man who's running from his past while being tormented by an ancient Crow...
Narrator: James Jenner
Published: 11/19/2008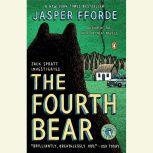 The Fourth Bear
by
Jasper Fforde
The inimitable Jasper Fforde gives readers another delightful mash-up of detective fiction and nursery rhyme, returning to those mean streets where no character is innocent. The Gingerbreadman—sadist, psychopath, cookie—is on the loose i...
Narrator: Simon Vance
Published: 08/03/2006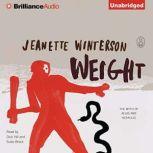 Weight
by
Jeanette Winterson
In ancient Greek mythology Atlas, a member of the original race of gods called Titans, leads a rebellion against the new deities, the Olympians. For this he incurs divine wrath: the victorious Olympians force Atlas, guardian of the Garden of Hesperi...
Narrator: Dick Hill
Published: 10/21/2005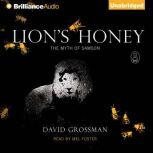 Lion's Honey
by
David Grossman
"There are few other Bible stories with so much drama and action, narrative fireworks and raw emotion, as we find in the tale of Samson: the battle with the lion; the three hundred burning foxes; the women he bedded and the one woman that he l...
Narrator: Mel Foster
Published: 04/01/2006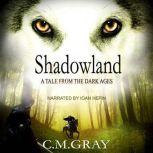 Shadowland
by
C.M.Gray
This is the story that came before, when Britain was just a Shadowland. We grow up with the Legend of King Arthur, but where did he come from? Who was Merlin? What part did the Druids play in bringing Arthur to his round table? On the night of M...
Narrator: Ioan Hefin
Published: 03/10/2016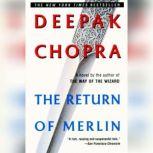 The Return of Merlin
by
Deepak Chopra
Some legends endure the effects of time, reaching back to the mystery and the magic of a place and a people whom we know are part of who we are today. Camelot is such a legend and the mist shrouded fields, the ancient stone walls, the graceful figur...
Narrator: Simon Jones
Published: 12/16/2008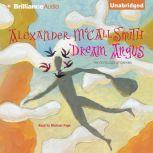 Dream Angus
by
Alexander McCall Smith
Dream Angus comes to you at night and bestows dreams—you may spot him skipping across the hills, his bag of dreams by his side. Just the sight of him may be enough to make you fall in love, for he is also the god of love, youth, and beauty. Di...
Narrator: Michael Page
Published: 10/23/2006

About the Author
A self-described "feral child who was raised in libraries," Gaiman credits librarians with fostering a life-long love of reading: "I wouldn't be who I am without libraries. I was the sort of kid who devoured books, and my happiest times as a boy were when I persuaded my parents to drop me off in the local library on their way to work, and I spent the day there.

Gaiman began his writing career in England as a journalist. His first book was a Duran Duran biography that took him three months to write, and his second was a biography of Douglas Adams, Don't Panic: The Official Hitch Hiker's Guide to the Galaxy Companion. Gaiman describes his early writing: "I was very, very good at taking a voice that already existed and parodying or pastiching it." Violent Cases was the first of many collaborations with artist Dave McKean. This early graphic novel led to their series Black Orchid, published by DC Comics.

The groundbreaking series Sandman followed, collecting a large number of US awards in its 75 issue run, including nine Will Eisner Comic Industry Awards and three Harvey Awards. In 1991, Sandman became the first comic ever to receive a literary award, the 1991 World Fantasy Award for Best Short Story.

Neil Gaiman is credited with being one of the creators of modern comics, as well as an author whose work crosses genres and reaches audiences of all ages.

Neil Gaiman writes books for readers of all ages, including the following collections and picture books for young readers: M is for Magic (2007); Interworld (2007), co-authored with Michael Reaves; The Day I Swapped My Dad for Two Goldfish (1997); The Wolves in the Walls (2003); the Greenaway-shortlisted Crazy Hair (2009), illustrated by Dave McKean; The Dangerous Alphabet (2008), illustrated by Gris Grimly; Blueberry Girl (2009); and Instructions (2010), illustrated by Charles Vess.

Gaiman is the New York Times bestselling author of the novels Neverwhere (1995), Stardust (1999), the Hugo and Nebula Award-winning American Gods (2001), Anansi Boys (2005), and Good Omens (with Terry Pratchett, 1990), as well as the short story collections Smoke and Mirrors (1998) and Fragile Things (2006).

His first collection of short fiction, Smoke and Mirrors: Short Fictions and Illusions, was nominated for the UK's MacMillan Silver Pen Awards as the best short story collection of the year. Most recently, Gaiman was both a contributor to and co-editor with Al Sarrantonio of Stories (2010), and his own story in the volume, The Truth Is A Cave In The Black Mountains, has been nominated for a number of awards.

American Gods has been released in an expanded tenth anniversary edition, and there is an HBO series in the works.

Gaiman was the first author ever to win both the Newbery Medal and the Carnegie Medal with the same book. "Twenty-three years ago, we lived in a little Sussex town in a tall house across the lane from a graveyard. We didn't have a garden, and our 18-month-old son loved riding a tricycle. If he tried riding in the house he would have died because there were stairs everywhere, so every day I would take him down our precipitous stairs, and he would ride his little tricycle round and round the gravestones. As I watched him happily toddling I would think about how incredibly at home he looked. I thought that I could do something like The Jungle Book with that same equation of boy, orphaned, growing up somewhere else, but I could do it in a graveyard. I had that idea when I was 24 years old. I sat down and tried writing it and thought, "This is a really good idea, and this isn't very good writing. I'm not good enough for this yet, and I will put it off until I'm better."

The film adaptation of The Graveyard Book is in production.
{"id":"1562140","ean":"9780062663641","abr":"Unabridged","title":"Norse Mythology","subtitle":"","author":"Neil Gaiman","rating_average":"3.00","narrator":"Neil Gaiman","ubr_id":"1562140","abr_id":"0","ubr_price":"20.99","abr_price":"0.00","ubr_memprice":"12.59","abr_memprice":"0.00","ubr_narrator":"Neil Gaiman","abr_narrator":"","ubr_length":"Unabridged: 6 hr 20 min","abr_length":"Abridged: "}