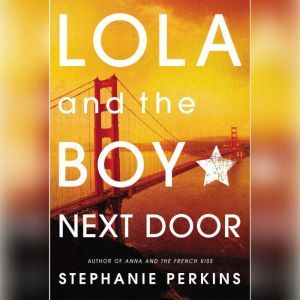 List: $20.00

| Sale: $14.40
Lola and the Boy Next Door
Format: Digital Audiobook Download
---
Synopsis
In this companion novel to Anna and the French Kiss, two teens discover that true love may be closer than they think

For budding costume designer Lola Nolan, the more outrageous, the outfit - more sparkly, more fun, more wild - the better. But even though Lola's style is outrageous, she's a devoted daughter and friend with some big plans for the future. And everything is pretty perfect (right down to her hot rocker boyfriend) until the dreaded Bell twins move back into the house next door.

When the family returns and Cricket - a gifted inventor and engineer - steps out from his twin sister's shadow and back into Lola's life, she must finally reconcile a lifetime of feelings for the boy next door.