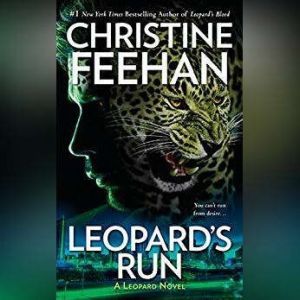 List: $24.99

| Sale: $17.50
Leopard's Run
Bestseller
Format: Digital Audiobook Download
---
Synopsis
He keeps his emotions on a tight leash, but she can see the desire burning in his eyes...

Timur Amurov has one purpose in life: protect his family at all costs. With lethal skills honed from a violent upbringing, Timur is a leopard shifter who sees any newcomers as possible threats--and the petite blond barista who his sister-in-law, Evangeline, has hired to work in her bakery is definitely hiding something. While Timur still needs to determine if Ashe is an enemy, he does know that she is the only woman whose presence has ever truly calmed the beast roaring inside of him.

Ashe Bronte is well aware she has a type: sexy, gorgeous and dangerous as hell. Despite the fact that Timur is all those things and more, Ashe is in San Antonio for reasons that do not involve getting wild with a ruthless leopard--and she cannot afford to make any mistakes. But Timur has ignited something deep within her, and even though she knows she should keep her distance, every move he makes has her craving a taste...